OnePlus has already launched their second flagship of 2018, the OnePlus 6T as part of their strategy to release two flagships every year. The reason the company has given is that it is still a new-ish company in the market and they have limited manufacturing capabilities. However, the company has also started a trend of launching special editions of their latest flagship smartphones. We saw this with the OnePlus 6 which was launched earlier this year too. OnePlus launched a special edition OnePlus 6 in Silk White color after its initial launch. This has been repeated with the OnePlus 6T too. We now have a new special edition variant of the OnePlus 6T after the recent Thunder Purple OnePlus 6T. This edition is launched by OnePlus in partnership with McLaren, the famous Formula 1 team and supercar manufacturing giant. The latest OnePlus 6T special edition is named as the OnePlus 6T McLaren Edition
OnePlus 6T McLaren Edition: What's different from the regular OnePlus 6T?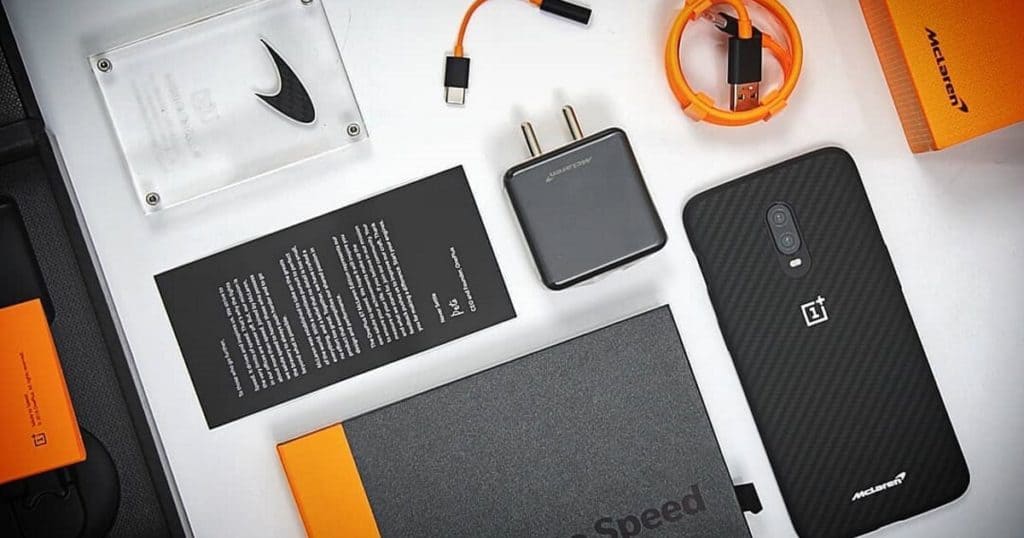 The first difference you will notice is the look and feel of this device. The OnePlus 6T comes with Papaya Orange colored edges on the back which is an iconic color of
McLaren F1 team. Apart from that, you will find carbon fiber on the back of this device. This is the exact same carbon fiber material which is used in the McLaren F1 2018 car, OnePlus claims. Along with that, you now have a different version of fast charging from OnePlus, previously called as Dash Charge. Now, OnePlus' Dash Charge is rebranded as Warp Charge due to patent infringement on the term 'Dash Charge'.
OnePlus' Warp Charge 30 brings much faster fast charging than before which supports 30W fast charging. Also, OnePlus promises a day's power in 20 minutes with Warp Charge. Simply put, OnePlus 6T McLaren Edition will charge from 0 to 50% in 20 minutes flat. Normally, this would take about 30 minutes on the current Dash Charge-supported power bricks from OnePlus.
OnePlus 6T McLaren Edition now comes with 10GB of RAM and 256GB of internal storage. Also, the OnePlus 6T McLaren Edition has a 6.4-inch Full HD+ AMOLED panel and Snapdragon 845 SoC on the inside. There are dual cameras on the back and a single one on the front inside a waterdrop notch. The device has a 3700 mAh non-removable battery same as the regular OnePlus 6T. The OnePlus 6T McLaren Edition will be available from December 15 on Amazon India exclusively for a price of Rs. 50,999.
OnePlus 6T McLaren Edition Specifications
6.4-inch Full HD+ AMOLED panel (2340 x 1080 pixels)
Waterdrop notch
Snapdragon 845 SoC
10GB RAM
256GB internal storage
In-display fingerprint scanner
16MP + 20MP rear camera
16MP selfie camera
3700 mAh non-removable battery
Warp Charge 30 (supports 30W fast charging)
Android 9.0 Pie
Papaya Orange color