Ever since their first smartphone, OnePlus kept its reputation as a fans' favorite (OnePlus 2 perished the trust a little, though). We already brought the news about their latest smartphone, OnePlus 5T.
The company is reportedly working on their next flagship device. Dubbed as OnePlus 6, the rumor is that they will opt for an under-the-display fingerprint scanner with it. In this news, you will be reading a few speculations on the phone.
OnePlus to Launch their Next Phone with an Under-the-Display Fingerprint Sensor
You know OnePlus has been providing the users with the fastest fingerprint sensors. With the latest offerings, they have leaped a step forward and introduced Face Unlock, which even pushed Apple's Face ID in terms of speed.
The reports came out about the Shenzhen-based company, preparing for their next smartphone launch. GizmoChina has published that they are aiming to release the device by the end of March 2018. As OnePlus is known for bringing flagship processor at an affordable price range, we can expect them to do the same next year as well.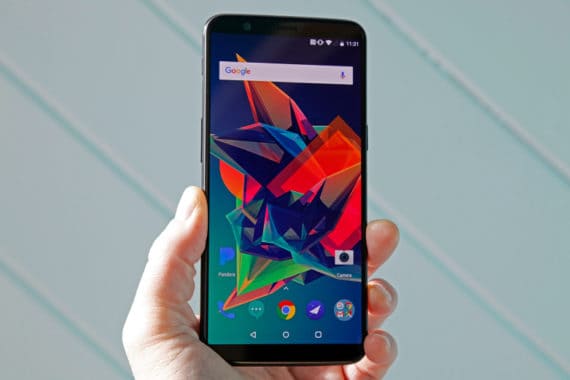 We don't see any reason for them to choose a processor other than Qualcomm Snapdragon 845. You should bear in mind that Xiaomi (their competitors from the home) already revealed Mi 7 is going to be the first smartphone to equip with the latest Snapdragon processor.
The biggest leak we heard about the upcoming OnePlus 6 is its under-glass fingerprint scanner. We have been hearing the news since long and none of the top tier companies managed to develop the technology. Regardless of the past, GizmoChina reported that OnePlus will release the next device with an under-screen fingerprint sensor.
To recall, they have introduced the fingerprint scanner with a front-mounted position. In order to make room for the near bezel-less display, they have shifted it to the rear side on OnePlus 5T. If what we hear turn out true, we can see a technology no other manufacturers could develop.
Qualcomm and Synaptics are already working on the under-screen fingerprint sensors. In the past, here we shared with you a story about Vivo trying to achieve the same feat. It's not a surprise that finally OnePlus is bringing the tech to practical use given both the companies stay under the same umbrella of BBK Electronics.
There is a chance for OnePlus to copy iPhone X's Face ID, of course, without the notch on the top. Once that happens, the Face Unlock (already available on 5T) will become secure too.