Ever since their first offering, OnePlus always managed to keep gadget enthusiasts in the loop. After the third smartphone, they have moved to one device a year to two. We have already seen OnePlus 5T and according to the leaks and speculations, the next one is ready to come out from the pipeline.
You know leaks have no shortage when it comes to a smartphone launch from a popular brand. We have already seen many speculations surfacing on the web.
OnePlus 6 Launch Reportedly Set for May 5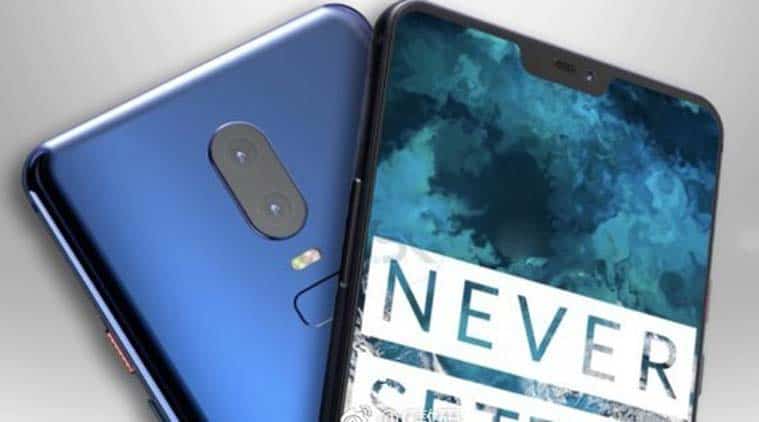 If you are a gadget enthusiast, you might have already heard of OnePlus 6. Going by the latest leaks published on Weibo, the device will come in three color variants; black, blue, and white. The highlight will be the red standing-out alert slider. The company has already teased the slider on Twitter and we expect they will add the focus-adjusting capability to it.
As we go down to the expected specifications, the company CEO already confirmed the next device will have a notch on top of the display. The speculations suggest OnePlus 6 will feature a 6.28-inch screen with 19:9 aspect ratio. Obviously, the upcoming device will carry a price tag that no other OnePlus device ever did. For the same reason, we anticipate wireless charging support on their next smartphone.
Underneath the hood, they will surely include Qualcomm Snapdragon 845 SoC. OnePlus has a history of going with the latest flagship Snapdragon processor. As for the memory, we can expect two variants with 6 and 8 GB. According to the rumors, we expect them to launch a 256 GB variant of the device.
It looks like we don't get anything unique with the camera. The rear dual camera setup reportedly features a 16 MP and a 20 MP sensor with f/1.7 aperture lenses. For the selfie shooter, OnePlus might follow the same path of 5T (20 MP sensor with f/2.0 aperture).
OnePlus's Dash Charging is known to deliver more power in less time. We can see the same on the upcoming offering as well. The rumor is that they will ship the device with a 3450 mAh battery. Of course, the latest Android 8.1 will find the room. Not just the notch, we heard that OnePlus will take inspiration from some gestures on the iPhone X too.
The pricing already leaked on the web and it goes like 34000-37000 INR for the base variant.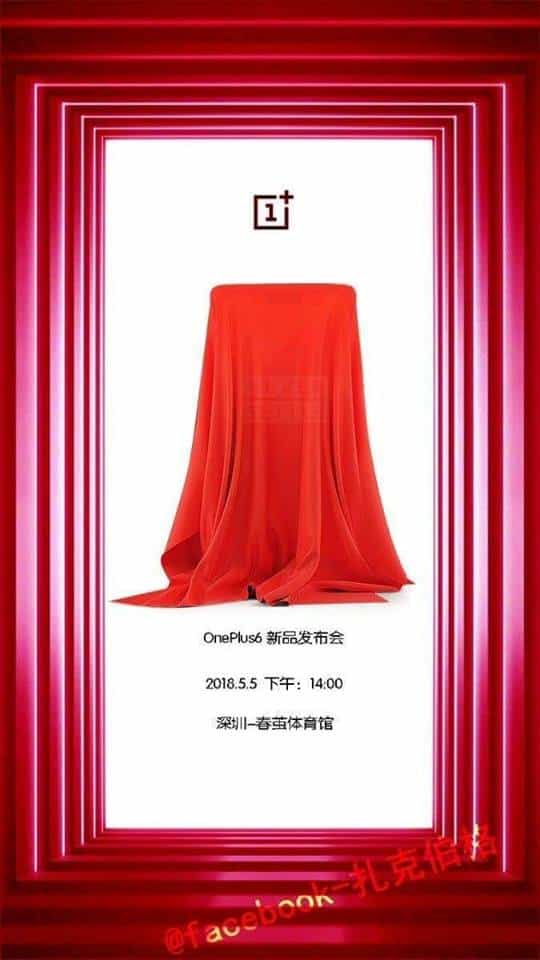 A Chinese launch event poster has surfaced on Telegram with a date 5th May 2018. We haven't verified whether it's official or not. So, you have to take the date with a pinch of salt.