Although Nokia quit out from the race, but still they're trying hard to achieve first place beating all leading brands including Samsung. Wanna know more devices from Nokia? Find here for Nokia phones. Just a couple of years ago, Nokia ruled this entire mobile market but to their badness after the entry of Android from Google and Samsung's clever marketing, Nokia lost their ranking slowly and stood almost last in race. But i guess, they're still in race after introducing Windows mobiles and Asha series. As Nokia mobile buyers are almost budget minded people and many of such buyers always looks for Nokia phones below 5000 INR ($100). I strongly promise you that you can get some hell awesome featured Nokia phones below 5000 INR. There might me some good and reasonable Asha series products in Nokia phones under 5000 INR or $100.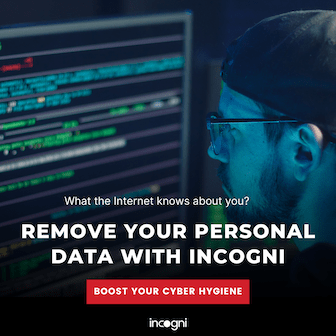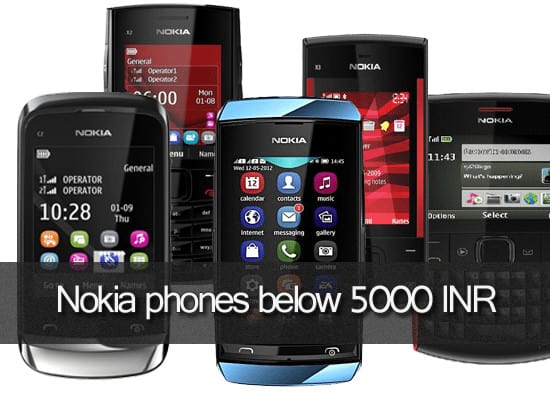 Can u believe this?  There're even Touch screen and Touch & type Nokia Phones below 5000 INR. Those mobiles suits all kind of ages and no doubt you will surely get awesome Nokia phones below 5000 INR which meets your needs.
Check this guide and know about best 5 Nokia phones below 5000 INR or $100. Please note that there may be still some better Nokia phones below 5000 INR or $100 but this guide is completely based on admins opinion. Any-else kindly go through this guide to know about Nokia phones below 50000 INR or $100.
Best Nokia Phones below 5000 INR
1. Nokia Asha 305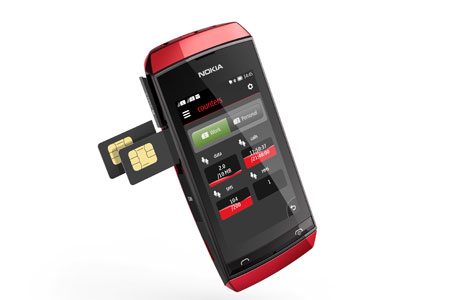 Nokia Asha 305, The best of all Nokia phones below 5000 INR. The most important thing to notice in this mobile is it was a Dual SIM mobile and also an 3 Inch touch screen mobile. It has 2 Mega Pixel Primary camera but no front camera.  It supports external memory slot up-to 32 GB.
More specifications: 
Multitouch
GPRS
EDGE
WLAN
Bluetooth
3.5mm jack
FM Recording
2. Nokia C2-06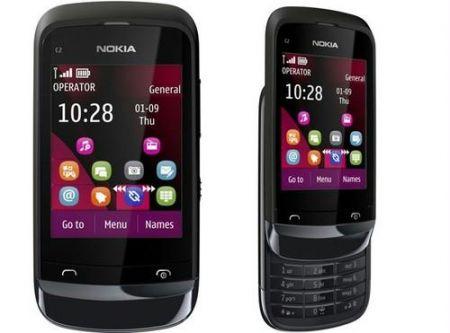 You might won't see such kind of mobile in the market. Do you know why? Nokia C2-06 is a touch and type mobile with a sliding keyboard and that too with dual SIM option. This combination is really a rare one and even first one from Nokia. Trust me this mobile is not a bad one but think twice before going with this mobile as it won't suit for all ages and works. This mobile is one of the best Nokia mobiles below 5000 Rs for young generation.
Also Read: 5 Best Smartphones under $200
More Specifications:
2.6 Inch LCD Touchscreen
Dual SIM
2 MP camera
Memory expandable up-to 32 GB
EDGE and GPRS
320X240 Screen resolution
 3. Nokia X2-01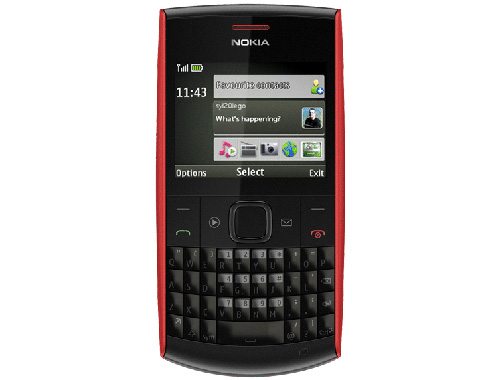 Nokia X2-01 is a qwerty keypad mobile suits for casual users with large hands. Nokia X2-01 runs on Symbian S40 OS as all other old Nokia mobiles. Display is also a considerable one with 2.4 Inch screen and with 320X240 display resolution. While using this mobile i feel difficulty with keyboard, buttons are too small to handle and even difficult while texting. Keep one eye on qwerty keyboard buttons while purchasing
Also Read: Top 5 Best Tablets under $200
More Specifications:
VGA Camera
Radio
Loud Speaker
JAVA
GPS
EDGE
4. Nokia X2-02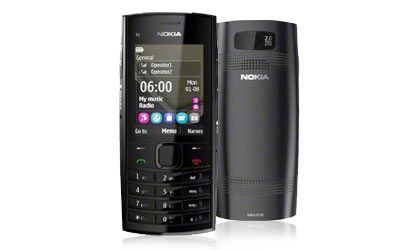 Here comes another best dual SIM Nokia phones below 5000 INR. Nokia X2-02 is hell awesome in design and style and more comfortable one for students. This mobile suits all group of ages and it costs not more than 3400 Rs. Nokia X2-02 works on Symbian S40 operating system.
More specifications:
2 MP Camera
4x optical zoom
GPRS
EDGE
Expandable up-to 32 GB
Bluetooth
5. Nokia X3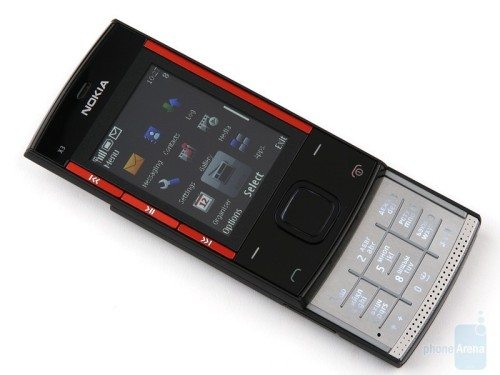 Another slide mobile from Nokia X3. This mobile is surely for music lovers. If you're addicted to music and purchasing a mobile mainly for listening music, then Nokia X3 is one the best Nokia phones under 5000 INR.
More Specifications:
240×320 screen resolution
3.2 MP Camera
Expandable up-to 16 GB
GPRS
EDGE
My Final Words
Before fixing to one mobile, go through some online reviews and my highly recommended suggestion is to increase your budget a little more and purchase even best Nokia phones which runs on Windows operating system. There are some best Nokia phones below 10000 INR or $200, i mean to say about Nokia Asha 311, Lumia 510 etc. If you're able to add some money to your budget go with Nokia Asha 311 instead of Nokia Asha 305 and if you're familiar with Windows OS, then i strongly recommend you Nokia Lumia 510.
Also Read: Nokia Announced Lumia 920 Windows 8 Phone
If your case is too hard to move above 5K INR then above 5 listed mobile are best Nokia phones below 5000 INR. Let us know if you need any further information or suggestions and don't forgot to make use of comment box.