It hasn't been so long since Nokia returned to the mobile phone industry. Given everyone owned at least one Nokia in the past, we all have a soft corner towards the brand (despite knowing the ownership is in different hands now).
The company is working on their next flagship now named Nokia 9. Recently a few images of the smartphone have been launched on the web, revealing its bezel-less curved display.
Nokia 9 to Hit the Market with Bezel-Less Display and Dual Rear Cameras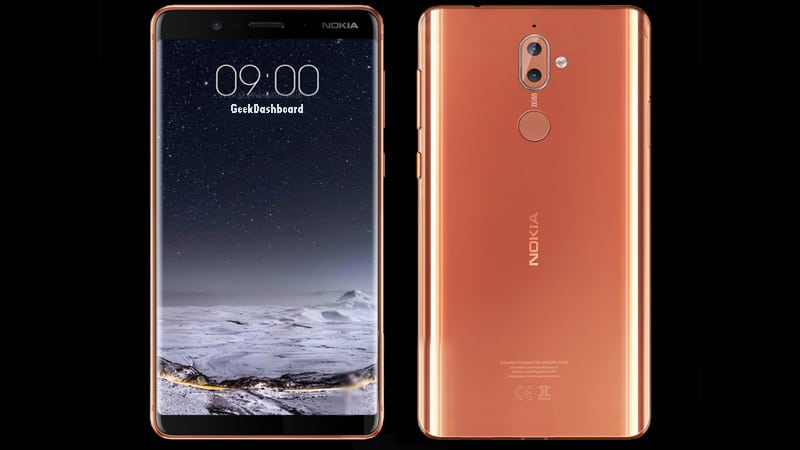 The company already announced a flagship smartphone. Dubbed as Nokia 8, it has got sturdy underneath-the-hood specifications. However, the company has smashed the heart of many Nokia lovers by not following the popular bezel-less screen.
They are reportedly working on a successor to the Nokia 8 now. Recently, a few images of the same smartphone, named as Nokia 9 came out on the web. Looking at the leaked images, we can apparently say it has got a bezel-less curved glass display (speculated to measure 5.3-inch). Nevertheless, it isn't a true bezel-less screen and has considerable space on the top to house the selfie camera and sensors. Unlike other models, the fingerprint scanner found its place on the back, beneath the camera.
HMD Global will not overlook Snapdragon 835 provided Nokia 9 is a high-end device. They already announced a phone (Nokia 8) with the same processor from Qualcomm. We might see the same dual rear camera setup from Nokia 8 on its successor as well. Going by the rumors, both the cameras will sport a 13 MP sensor but the second one will be monochrome. Chances are the company may release two variants of Nokia 9; one with 6 GB RAM and another one with 8 GB RAM. Both the variants reportedly feature 128 GB onboard storage.
The company hasn't uttered a word about the device yet, let alone the launch date. We have to wait a few months to see them announcing Nokia 9. Once it goes live, it will have Android 8.0 Oreo. The smartphone might also carry IP 68 rating.
On the other side of the spectrum, the popular leaker Evan Blass has posted an image of Nokia 2 on his Twitter handle. The picture shows the phone will have LED flashes for front and rear cameras. Quoting the speculated features, it will have Snapdragon 212 processor coupled with 1 GB of RAM. The smartphone sporting 720P display aims low-end users and packs in an 8 MP rear camera along with a 5 MP one for selfie on the front.