Noise ColorFit Icon Buzz comes as a new smart companion watch for Indian consumers loaded with health tracking and other options. The brand has made quite a buzz in the smartwatch market in the country; with a whole line-up of watches dedicated to fitness and health tracking features.
The new entrant from the Noise brand comes with a square-dial touch screen with rounded corners; giving it a premium finish. Although, the bezels of the watch remain on the thicker side; the size of the display looks sufficient for checking out time and health stats.
Noise ColorFit Icon Buzz Smartwatch Specifications
The touchscreen provided on the Icon Buzz smartwatch from Noise sports a 1.69-inch TFT color display; with a screen resolution of 240 x 280 pixels. The smartwatch will connect with devices that run on Bluetooth v5.1 with compatible smartphones; such as Android handsets from Version 4 and iPhones from iOS 8.
The Bluetooth connectivity on the watch provides Bluetooth calling along with other notification alerts on the watch. The smartphone connectivity allows for calling as well as text messages, emails, and weather alerts when the handset gets connected to the watch.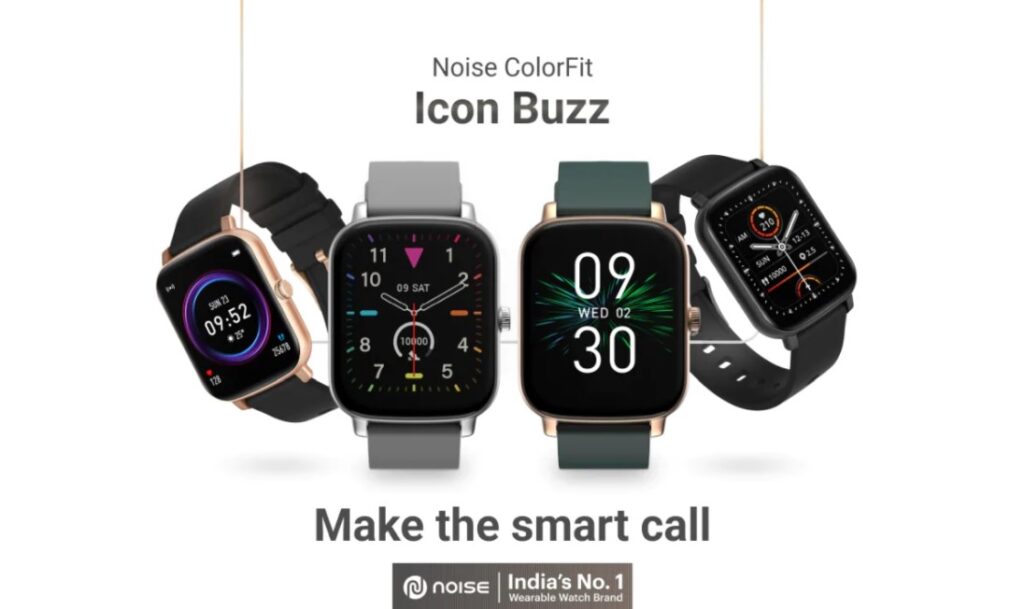 Besides, you can attend voice calls directly from the watch after pairing the smartphone with your watch.
This makes it a hassle-free experience for users where you don't need to check out the device; as you can directly receive calls with the help of the mobile's cellular network on the watch. Along with calling, the brand has added support for personal assistants such as Google and Siri and users can conveniently control the music playback.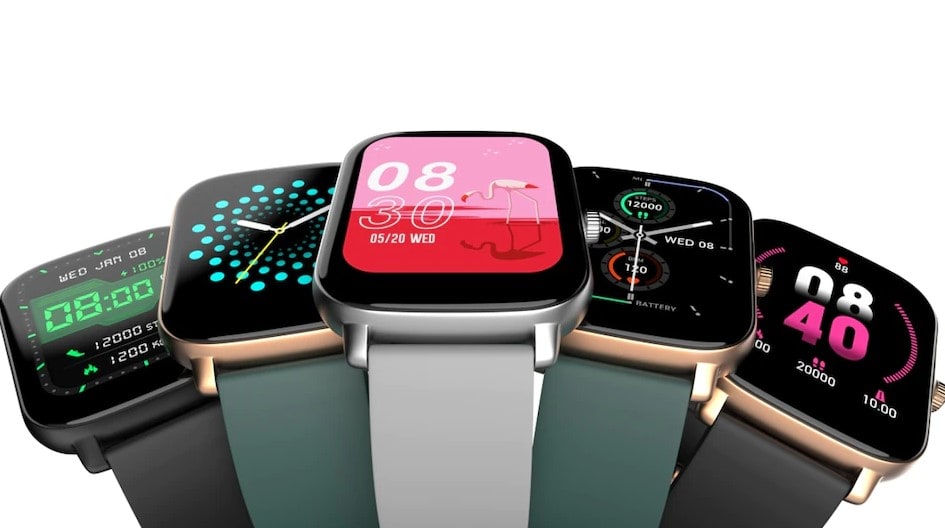 Moreover, the watch has more than 100 customizable watch faces along with an IP67 certified water and dust resistant build.
Also, you can easily check out the call history and contacts on the watch instead of taking out your smartphone from your pocket. The health tracking features of the watch include a SpO2 (blood oxygen) monitor and heart rate tracking just like other watches in the lineup.
Furthermore, there are sports modes on the watch such as cycling, running, walking, yoga, and a few others; which in total sums up to 9 sports modes on the ColorFit Icon Buzz watch.
Price and Availability
Noise ColorFit Icon Buzz watch comes with an MRP of Rs. 4,999 followed as the regular pricing of the watch for the Indian market. However, the brand has listed the watch in their introductory sale with a price of Rs. 3,499.
The smartwatch flaunts in four different colors; Jet Black, Midnight Gold, Olive Gold, and Silver Grey. You can purchase this watch in offline stores; e-commerce platforms such as Flipkart, Amazon, and Noise's official website in India.