Noise has launched yet another smartwatch dubbed as ColorFit Caliber for the Indian consumers; at an affordable price point with loads of features. The latest smartwatch from the audio and fitness accessories brand comes with a battery backup of up to 15 days; on a single charge along with a color display.
Moreover, the brand has provided an array of fitness-related options and modes featuring up to 60 sports modes and over 150 cloud-based interchangeable customized watch faces similar to their previously launched smartwatch.
Noise ColorFit Caliber Specifications
The ColorFit Caliber comes with a 1.69-inch TFT display with a screen resolution of 240×280 pixels. The smartwatch comes with a range of sensors that assist with the overall monitoring of the user.
The sensors make use of SpO2 monitoring as well as 24×7 heart rate monitoring aided by the three-axis accelerometer. Furthermore, the sensors help in tracking the body temperature, stress, and sleep of an individual at all times possible with accurate details.
The watch doesn't show exact stats like medical equipment and users shouldn't completely rely on the smartwatch.
The Noise ColorFit Caliber comes with compatibility to Android and iOS devices with Bluetooth connectivity; along with an application to check all the stats in one place. The ColorFit Caliber can even show the notifications such as calls, messages; from the smartphone but we have no information regarding replying to messages from the watch directly.
The smartwatch comes with an IP68 rated certification that makes the device dust and water-resistant.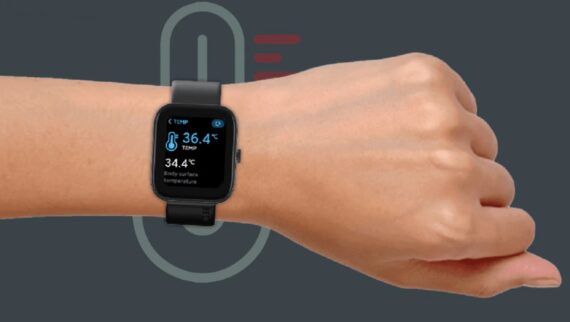 The sport modes of the watch include up to 60 modes that feature running, cycling, indoor sports, and outdoor sports which tracks every step made when the mode is enabled. Furthermore, Noise has provided up to 150 cloud-based watch faces which have many customizable options as per users' personalities.
The physical appearance of the watch includes a silicone wrist strap and a dial on the side for navigating the menu options on the smartwatch. Lastly, the brand provides a magnetic charger and the battery provides up to 15-days of backup on a single charge.
Price and Availablity
The Noise ColorFit Caliber is launched at a price tag of Rs. 3,999 but; as an introductory price the watch is priced at Rs. 1,999. The smartwatch flaunts in five different color options as Black, Blue, Green, Red, and White colors.
The introductory price offer of the watch is currently listed on Flipkart's mobile application. The watch goes on sale from January 6th at noon.