Since its acquisition by Lenovo in 2014, Motorola Mobility has completely revamped its position in the market after the success of their Moto G and Moto X smartphone series. Now in 2016, Motorola is all set to launch their next generation Moto G4, which will be the 4th generation Moto G device in the market. Well, there have been too many rumors circling the web regarding the next generation Moto G4 and an upgraded Moto G4 Plus, but now there are some official confirmations about its official release date.
Last week, during the launch of Zuk Z2 Pro, Lenovo CEO Yang Yuanqing affirmed that Motorola is all set to launch the 4th generation Moto G on June 9, 2016.
Here are the specifications, price and release date updates about the upcoming Moto G4 2016: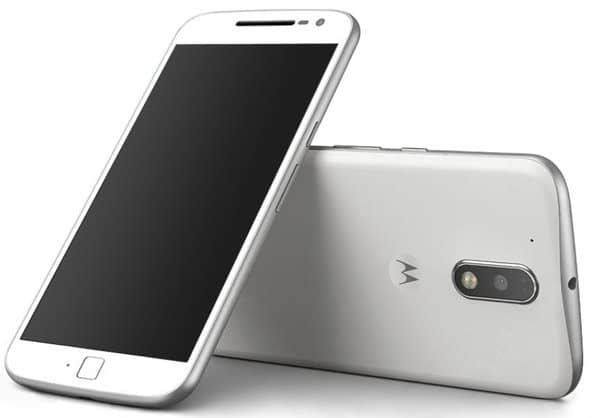 Motorola Moto G4 Specifications
Although, there are no official reports from the company regarding the specs of the upcoming fourth generation Moto G, we have collected a list of specs that are more likely to be found in the upcoming smartphone based on different Moto G4 image leaks and rumors circling the web.
Now, if rumors are to be believed, then we can expect a fingerprint scanner for the first time on Moto G 2016 edition. Also, the upcoming smartphone would also have a physical home button unlike the previous editions that most probably would also serve as the fingerprint scanner.
Operating System
Well, well, well… There's good news for all the Moto G fans here. The Moto G4 2016 will be packed with the latest Android 6 Marshmallow operating system. In addition, the Moto G4 will also be eligible for the next Android N update once it is unveiled by Google later this year. While, most of the high end Smartphones are still waiting to get the first taste of the Marshmallow update, it will be a great asset for Moto G4 owners to play with the latest Android 6 when its launched in the market.
Display
The screen size for Moto G4 will be 5.5 inches made with Corning Gorilla Glass 4 that will make the screen more durable and secured. The screen would offer a 1080p resolution.
Processor and RAM
Motorola Moto G4 will be using the latest Qualcomm chipset, Snapdragon 430 containing Eight Cortex A-53 cores that clocks at 1.2 GHz. The device will feature two variants based on the internal memory storage. While, the 8GB variant will come with 2 GB RAM, the 16 GB variant will be equipped with 3 GB RAM.
Battery
Considering the fact that Motorola will be launching Moto G4 as well as Moto G4 Plus, we can expect a battery upgrade on both the devices from the previous Moto G3. If the rumors are to be believed, then Moto G4 will get an upgrade of 2800mAh Li-Ion non-removable battery.
Storage
In terms of storage capacity, there will be the two usual variants in 8GB and 16GB internal memory. However, both the variants would support an external micro SD card storage up to 32 GB.
Camera
Leaked reports suggest that Moto G4 would come with a 16MP rear camera, whereas the front camera will remain the same 5MP as Moto G3. The leaked images show that the rear camera section also includes two distinctive holes, one must be for flash while the other most likely be for either a laser autofocus or color spectrum sensor. Like the 3rd Generation Moto G, the 2016 Moto G edition will also support HD video recording.
Connectivity
In terms of connectivity, Moto G4 is much similar like its predecessor Moto G3. The device may also feature two SIM card slots and one of which would support LTE and voLTE. Well, you would need a 4G SIM card to use the internet at the desired 4G speed. In addition, you also get the regular Bluetooth, Wi-Fi connectivity as well as a micro USB port that is essential for data transfer and charging purposes.
| Specification | Description |
| --- | --- |
| OS | Android 6 Marshmallow |
| Display | 5.5 Inches |
| Resolution | 1080 pixels |
| Processor | 1.2 GHz |
| Storage | 8/16 GB internal (expandable up to 32 GB) |
| Colors | 16 million |
| Battery | Li-ion 2800 mAh |
| RAM | 2 GB/3GB |
| Camera | 16 MP (Primary) and 5 MP (Secondary) |
| SIM | Dual SIM |
| Water Resistant | Yes |
| Connectivity | 4G |
| Cost | Not Available |
Moto G4 Release Date
Going by the word of Lenovo CEO at the launch of Zuk Z2 Pro recently, Motorola will be releasing the fourth generation Moto G4 on June 9, 2016.
| Country | Release Date |
| --- | --- |
| Austria | June 9th 2016 |
| India | June 9th 2016 |
| China | June 9th 2016 |
| Canada | June 9th 2016 |
| Japan | June 9th 2016 |
| Italy | June 9th 2016 |
| Japan | June 9th 2016 |
| United Stated (US) | June 9th 2016 |
| South Korea | June 9th 2016 |
Motorola Moto G4 Price
There is no official announcement on the price of Motorola Moto G4 but comparing all current prices of Motoroal devices, it is estimated to be around Rs. 15000 in India and in other countries as follows:
| Currency | Price |
| --- | --- |
| Dollar | $220 |
| Euro | £200 |
| Indian Rupee | Rs.15,000 |
| British Pound | 155 GBP |
Over to you!
Let us know your views about the upcoming Moto G4 2016 in the comments below. Don't forget to bookmark this page or subscribe to our blog to get the latest updates about Moto G4 launch dates and pricing.