What we think about
Mockup Baker
Mockup Baker, a free plugin for Adobe Photoshop is helping graphic designers create realistic 3D mockups with ease in a single click.
If you're interested in acing up your 3D design capabilities within Photoshop, then you may find this review helpful. From a young age, I've always been fascinated by colors, lines, and designs, which ultimately led me down the path of becoming an artist and designer. I've always turned to Photoshop as my trusty tool of choice, all because of its incredible versatility.
However, over time, Photoshop has undergone many changes, some of which I'm fond of, and some that I'm not. One of the limitations I've experienced is its 3D rendering capabilities.
As a result, I've spent time exploring various plugins to fill this gap, and I've discovered that Mockup Baker is a better option as compared to others available in the market. I stumbled upon Mockup Baker via Freepik and have since used it frequently in my work for more than a year.
In this review, I aim to share my personal experience with the plugin, as well as provide an overview of its key features, ease of use, benefits, drawbacks, and pricing options.
What is Mockup Baker and How does it Work?
Mockup Baker is a Photoshop plugin for graphic designers available for Windows and Mac computers. With Mockup Baker, designers can create and personalize realistic 3D mockups effortlessly in Adobe Photoshop.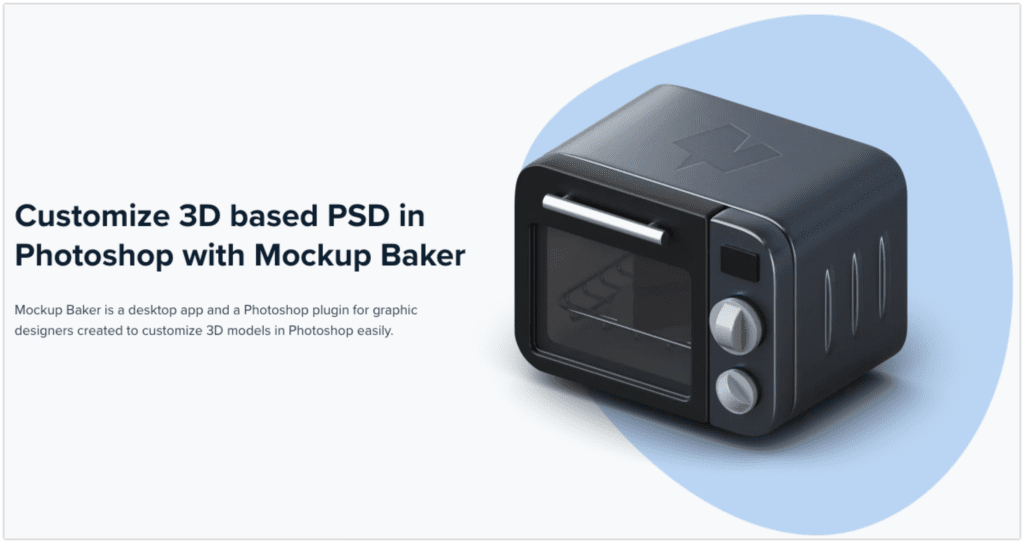 This plugin works well with pre-made templates and designs that designers can choose based on their project's needs. Once the plugin is installed, designers can simply open the mockup in photoshop and render their design in 3D by clicking the Bake it button.
The plugin offers a range of customization options, such as shadows, reflections, and other effects, to ensure that the mockup appears as realistic as possible. After completing the mockup, designers can export it as an image and use it for various purposes, including presentations, marketing materials, or other design work.
Get Mockup Baker for Windows and Mac
This review provides an in-depth look at the Mockup Baker plugin, covering its features, functionality, ease of use, advantages, disadvantages, and pricing options.
Key Features and Functionality
The Mockup Baker plugin provides several features and functions that are helpful for graphic designers. With an extensive library of mockup templates from Freepik, designers can access a diverse range of options spanning different categories like branding, apparel, packaging, and more.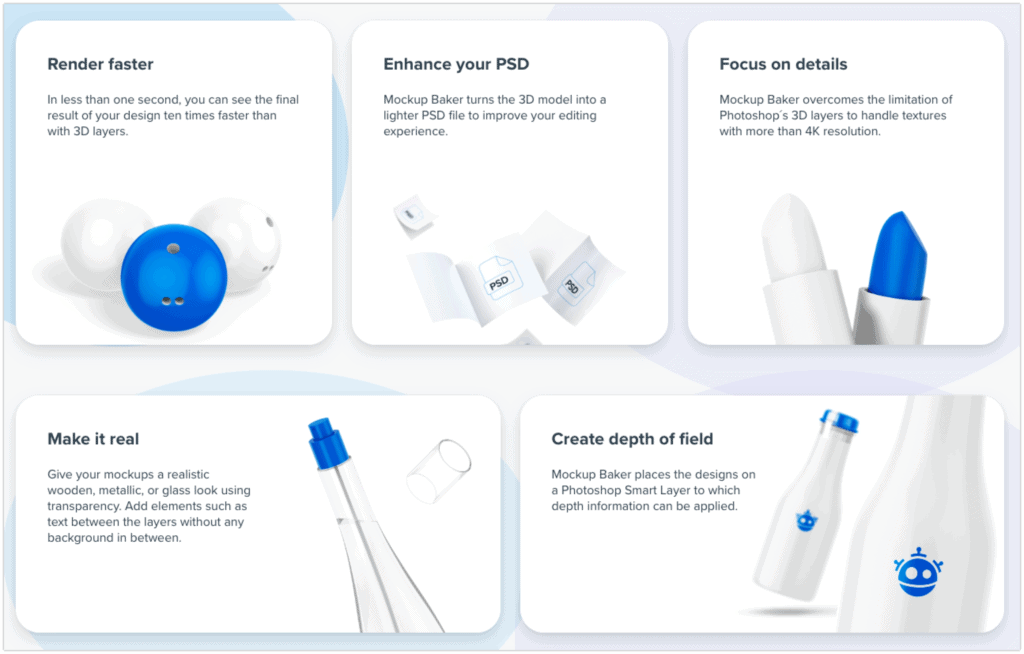 Moreover, the plugin enables customization with tools to adjust shadows, reflections, and other effects, allowing designers to create highly realistic mockups. However, when working with complex designs, the rendering speed could be a deal breaker, as it takes longer than expected.
Ease of Use
The user interface of the Mockup Baker plugin is designed thoughtfully and is user-friendly, even for beginners. With action as simple as inserting the design in an existing layer file, creating and customizing designs is a breeze. The templates feature neatly labeled layers that simplify the editing process, making it easy to apply the required effects without much difficulty.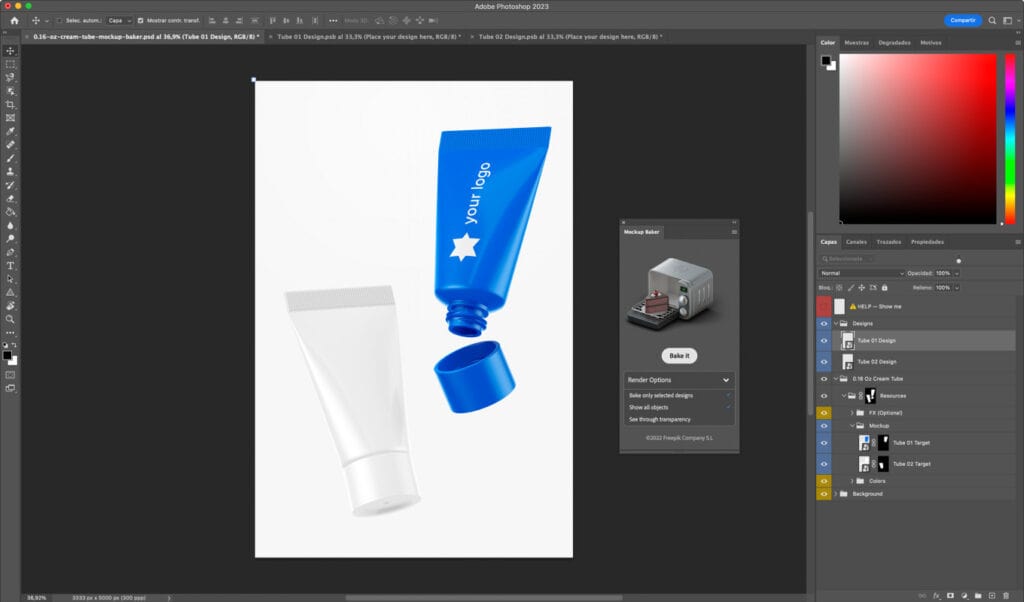 User Experience
Users have generally given positive feedback for the Mockup Baker plugin, praising its ease of use, ability to create realistic mockups quickly, and intuitive user interface. However, some users have criticized the plugin for its limited customization options and slow rendering speed.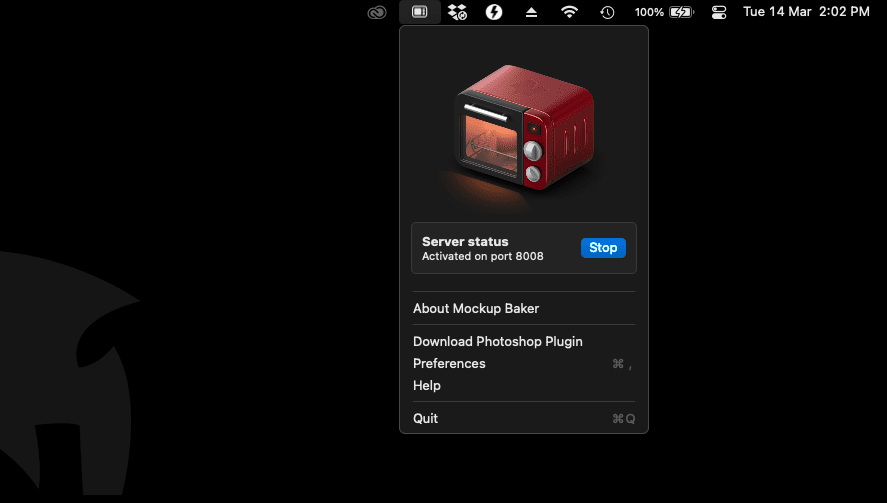 Pricing and Value
The Mockup Baker plugin is completely free to use and it is available for Windows and Mac. The developers are planning to make the entire project open-source, so the community can contribute to adding new features.
However, the mockup templates may cost extra, which requires a premium Freepik account. While it may not be the most inexpensive mockup tool available, its value proposition lies in its ability to create realistic mockups swiftly and with ease of use.
Pros and Cons
The Mockup Baker plugin is a useful tool for designers who use Photoshop to create 3D mockups. It offers a quick and easy way to create high-quality mockups, saving designers time and effort. Templates come with tons of options where you can add and adjust shadows, textures, etc, and create custom mockups for various projects like product packaging, book covers, and website layouts. Novice and experienced designers alike can benefit from this plugin, thanks to its user-friendly design and interface.
It is important to note that, the Mockup Baker plugin is currently compatible only with Adobe Photoshop 23 and higher versions. Nonetheless, the Mockup Baker plugin is a valuable addition to any designer's toolkit, helping streamline the design process and adding an extra layer of realism to their work.
| Pros | Cons |
| --- | --- |
| Easy-to-use interface | Requires a basic understanding of 3D modeling |
| Speeds up the design process | Only compatible with Photoshop |
| High-quality 3D rendering | Limited library of 3D templates in the market (Freepik) |
| Customizable lighting and shadows | May require additional plugins for advanced functionality |
Comparison with Similar Tools
Here's a comparison of the Mockup Baker plugin with similar plugins available in the market:
Smartmockups: Smartmockups is a popular plugin that offers a wide range of templates and customization options. Like Mockup Baker, Smartmockups also offers drag-and-drop functionality. However, it has a steeper learning curve and can be more challenging for beginners to navigate.

Placeit: Placeit is a web-based tool that also offers a variety of templates and customization options. While Placeit offers more extensive features, it is not a plugin and requires a subscription, which can be expensive for frequent users.
Yellow Images: Yellow Images offers a vast selection of mockup templates for different products and industries. However, it is not as user-friendly as Mockup Baker and requires more advanced skills in graphic design.
PixelSquid: PixelSquid offers a unique approach to mockups with its 3D rendering technology. However, it requires a separate software download and may not be as intuitive as Mockup Baker for beginner designers.
While there are other plugins and tools available with similar features, Mockup Baker offers a great balance between ease of use and functionality.
Some commonly asked questions about Mockup Baker
What is Mockup Baker?
Mockup Baker is a plugin that helps graphic designers create realistic mockups easily and quickly. It offers various templates and designs that can be personalized to match specific project requirements.
Which software does the plugin work with?
As of now, the plugin is compatible with Photoshop only.
What customization options are available with the plugin? Is the plugin user-friendly?
Although the plugin offers customization options such as the ability to adjust shadows, reflections, and other effects, it has fewer customization options compared to other mockup tools. Despite this, the plugin is user-friendly and has an intuitive interface, making it easy for even beginners to create and customize designs using its drag-and-drop functionality.
What is the rendering speed like with the plugin?
When working with complex designs, the rendering speed can be slow, which can be frustrating when making changes to a design and waiting for it to render again.
Is the plugin glitchy?
The plugin can be glitchy at times, requiring the program to be restarted to fix the issue. However, this doesn't happen frequently.
What is the library of templates and designs like?
Mockup Baker has a good selection of mockup templates and designs, although the library is not as extensive as some other mockup tools. This can make it challenging to find the right mockup for a specific project.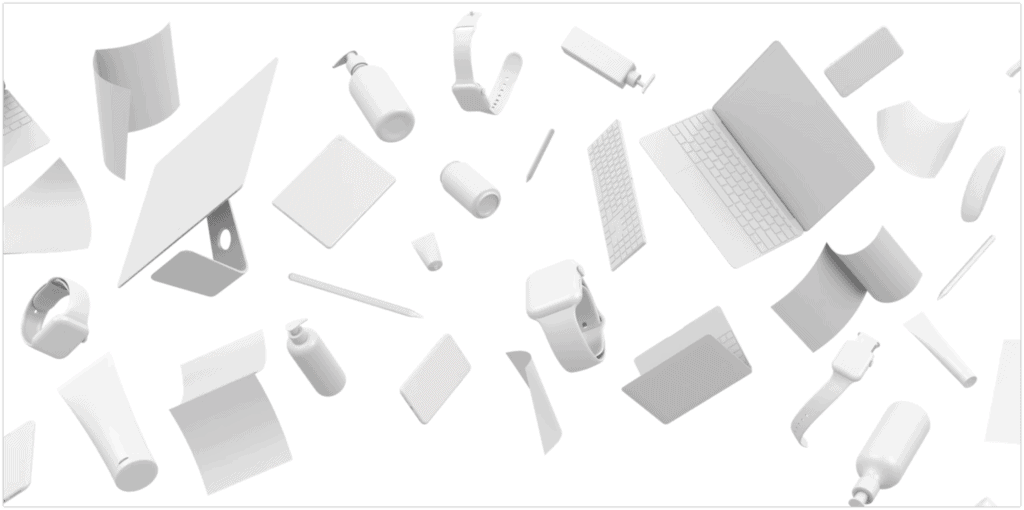 Is the plugin only available for Adobe users?
No, Mockup Baker is currently available only for Adobe Photoshop users.
Conclusion
In summary, Mockup Baker is a valuable tool for graphic designers who require a quick and simple way to create mockups. It provides an extensive library of templates and designs, real-time previews, and an intuitive interface suitable for beginners and advanced users alike.
However, it may have limited customization options compared to other mockup tools, and the rendering speed may be slow for complex designs. Nevertheless, considering its reliable performance and ease of use, Mockup Baker is a reasonably priced tool worth considering.
What we think about
Mockup Baker