Microsoft unveiled its Surface 9 Pro and Surface 5 devices a month ago in the US. Now, the brand has brought the devices to India. Irina Ghose, Chief Operating Officer at Microsoft India, said. "Surface devices have challenged the convention of the PC through innovative form factors. Moreover, its new models have transformed the industry."
The new Surface 5 and Surface 9 Pro devices come with 12th Generation Intel Core i5 and i7 processors with Intel Evo certification. Let's check out the full specifications, features, pricing, and availability of the Microsoft Surface 9 Pro and Surface 5 in India.
Microsoft Surface 9 Pro Specifications
The Surface 9 is a 2-in-1 device from the tech giant that comes with a 13-inch PixelSense display. The device's screen has an edge-to-edge panel with a screen resolution of 2880 x 1920 pixels. The display supports a 120Hz of high refresh rate for a smooth experience.
Under the hood, the Surface 9 on one of its variants includes Intel 12th Generation i5 and i7 Core processors. On the other variant, Microsoft uses its fabricated SQ3 chip in collaboration with Qualcomm Snapdragon. The SQ3 chipset powered by Qualcomm Snapdragon comes with 5G connectivity, unlike the Intel chipsets.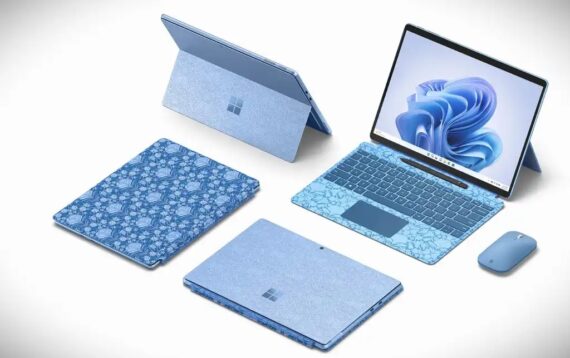 The storage options on the Intel variant of the Surface feature 8GB, 16GB, and 32GB RAM and 1TB of SSD storage. The SQ3 chipset version of the device comes with 8GB or 32GB of RAM and 512GB of SSD storage. Moreover, the I/O port section of the Intel variant features Thunderbolt 4, whereas the SQ3 version has better battery life and SIM port skipping Thunderbolt I/O.
Microsoft Surface 5 Specifications
The Surface 5 comes in two sizes, 13.5-inch or 15-inch, with a 3:2 PixelSense display, and you can choose a version as per your needs. Moreover, the display sizes even differentiate the power dynamics of the devices. The 13-inch version comes with i5 and i7, and the 15-inch comes with only the i7 chipset.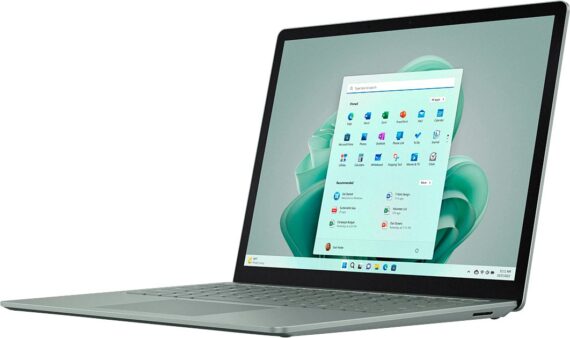 The storage options of the Surface 5 include 8GB, 16GB, or 32GB RAM, with up to 1TB SSD storage. The device comes with Dolby Atmos 3D spatial processing support to bring an immersive sound experience. Coming to the I/O ports, the Surface 5 features 1X USB-C Thunderbolt 4 port, 1X USB-A, and a 3.5mm audio jack.
Price and Availability
The Microsoft Surface 9 Pro costs Rs. 1,05,999, and the Surface 5 costs Rs. 1,07,999 and is available for purchase from online and offline channels. You can pre-order the new Surface devices from Amazon India, Reliance Digital, Croma, and Vijay Sales, and select multi-brand stores. The official sale of this new Surface line-up will begin on November 29.