Apple eliminated the upgrading fee for OS X, thus making OS X Mavericks free for all the existing Mac users.
But it lost the judicial support for Finder and you must be looking for Finder alternatives now.
Mac Finder had been an indispensable hub for GUI experience. The basic functionality of the Finder remained same despite large developments in the operating system.
Thus we present you alternatives for Mac finder in this article.
Commander One for macOS is the best dual-panel file manager which seamlessly combines FTP client with the browser and thus makes it super easy to manage all the system processes. It can be used as FTP client for Mac and subsequently, you can copy, select, paste, delete, compress and uncompress files.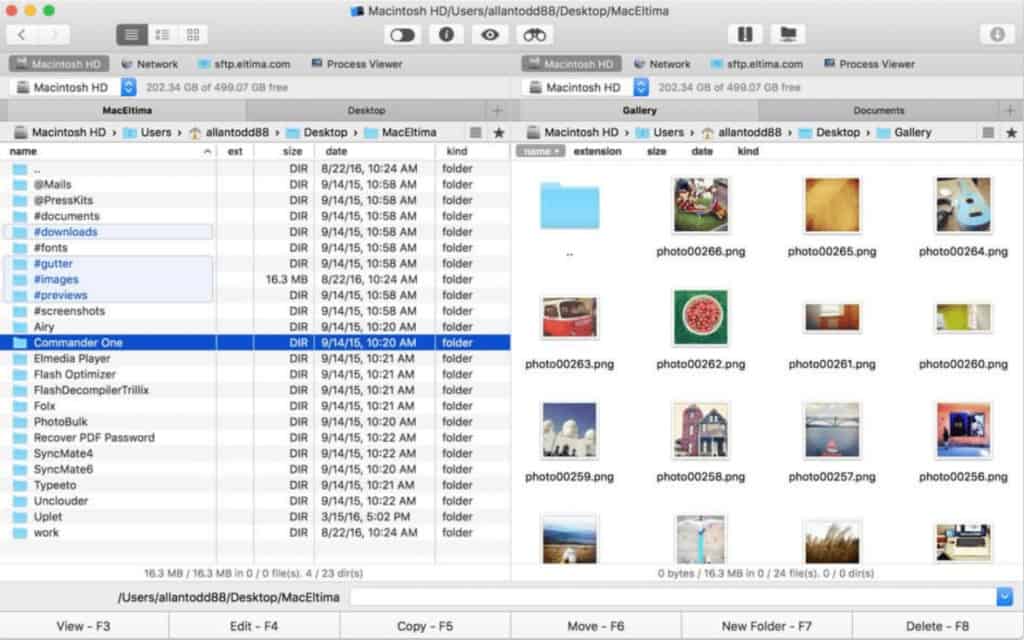 Commander One can handle files on local drives as well as on the FTP servers. The compatibility of the software can be extended to Dropbox, Google Drive, One Drive, and Amazon S3 with Pro Pack subscriptions.
The Pro Pack supports MTP (Media Transfer Protocol) which allows file and data transfer between iOS device and Mac.
How To Install and Use Commander One In macOS X
Open the Commander One website from here.
Click on "Download" button displayed on the homepage.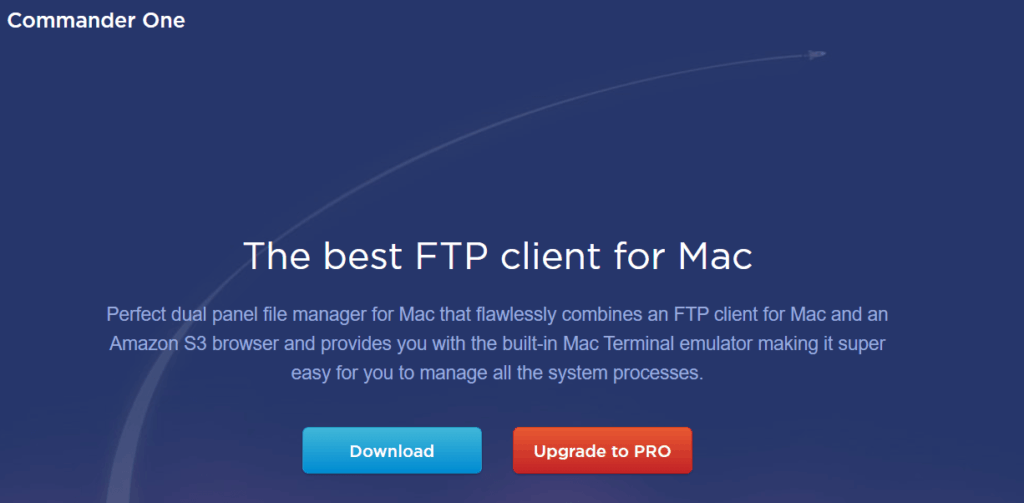 Double-click the downloaded commander.dmg file to start the installation process.
Drag the Commander One icon to ~/Application Folder.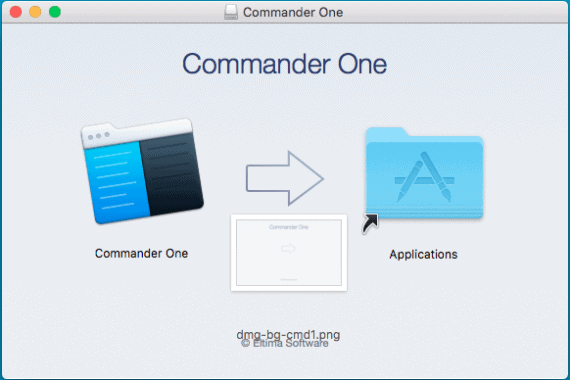 Commander One As Mac Finder
Commander One lets you create, edit, rename, delete, move, copy, rename files and folders in just a few clicks. It is very easy to control the file operations in Commander One. If you are looking for finder alternatives, then surely Commander One is the answer. Unlimited tabs, local, remote driver, and three-view modes, Commander One stands on all.
Commander One for Mac supports three view types in each of the pane tabs. On similar grounds like Finder's List, Column and Icons view, Commander One provides Full, Brief and Thumb view.

Each panel and tab can have its own view, consequently giving the user full control over the explorer.
Just assign a custom shortcut with the hotkeys and you are all set to use Commander One as the finder in MacOS X.
Commander One As FTP Client
Commander One can also perform as an FTP client which gives accessibility to integrate cloud storages such as DropBox, Google Drive, Microsoft One Drive and Amazon S3. You can easily setup Commander One as FTP client for Mac by following the given set of steps

Launch the Commander One from ~/Application Directory or the macOS Dock
Navigate to the FTP Connections from the toolbar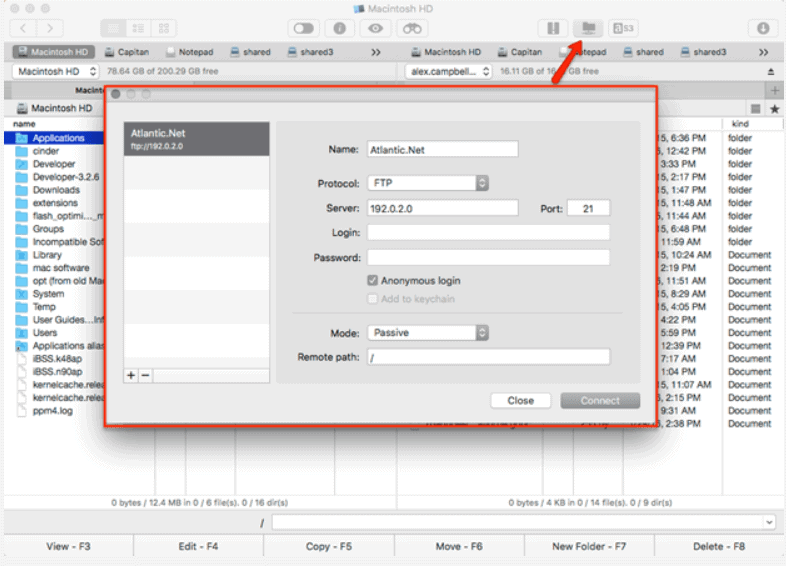 Press "+" button to add a new FTP connection to the list.
Give a connection name and choose the protocol as FTP or SFTP or FTPS depending on your host.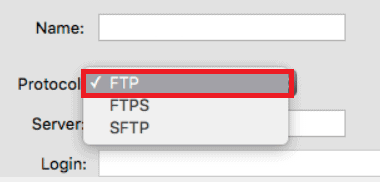 In "Server" field, enter the IP address of the of the hosted server or domain
Enter the login credentials in the "Login" and "Password" section.
Specify if you want to store your user ID in the OS keychain
Now press the "Connect" button and the server will be displayed as a mounted local drive on your macOS machine.

Commander One allows transferring and editing files over FTP and you can directly change the permissions for files over the web server.
Also Read: How To View Saved WiFi Password on iPhone, iPod or iPad
Features of Commander One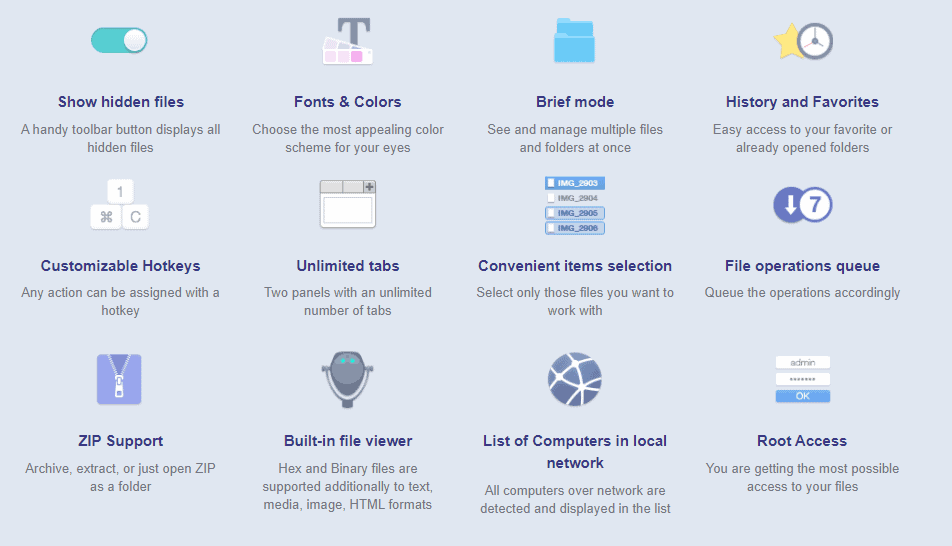 Customizable Interface:
Commander One offers various viewing modes in form of Full, Brief and Thumb mode.
The interface is customizable as per the needs. A user can assign custom shortcuts to the hotkeys to make file management even faster.
It offers convenient file selection management along with a one-click switch to show or hide the hidden files on the disk.
Unlimited Tabs: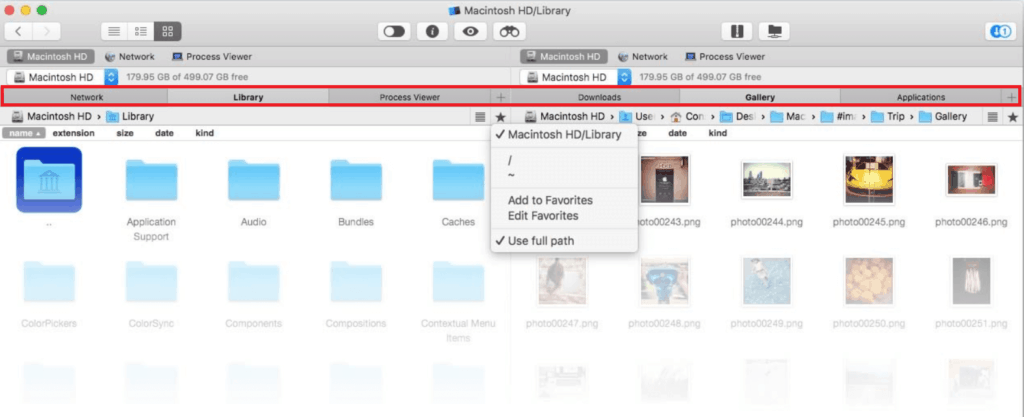 With dual-panel window, you get an unlimited number of tabs in each of the panel so that you don't have to close any of the previous tabs in between a work session.
Moreover, you get history feeding which takes a record of the most visited section to optimize the work.
Operation Queue:

Commander One offers the fastest and the handiest way to copy, move, delete and modify the files. Whatever the file operation is initiated, you get to create a queue of operation in the background to manage, pause, resume or view the operating process.
Cloud Storage and Remote Servers: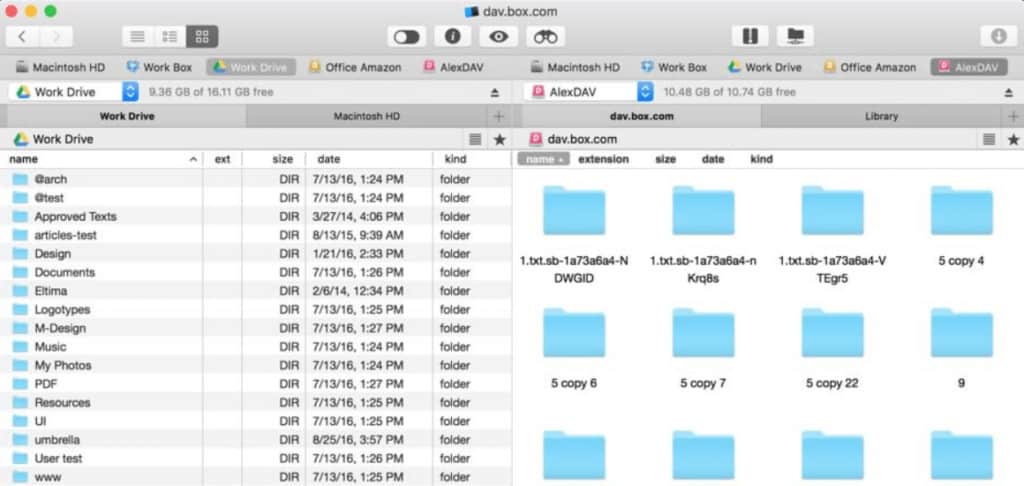 The utility of the software is best-experienced post integration of cloud storage services like Google Drive, One Drive, Dropbox and Amazon S3. You get the accessibility to manage all the remote storages and servers as local drives of the machines.
Cross-Platform Control:
With commander one for MacOS, you can get control over Android or iOS devices at one place without the need for switching from app to app. Thus, this makes Commander One as one of the best finder alternatives.
Advanced Search Options: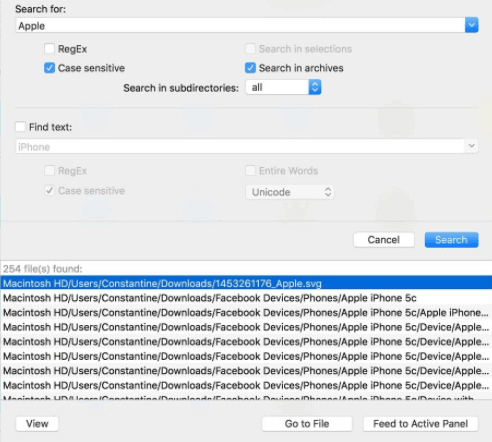 The best part about the search algorithm of Commander One is that even if you don't remember the name of the file, you can search by keywords present inside that file and it will display the results.
The entire search process is highly optimized so that finding a file or folder can be made as easy as possible.
Personalization and Themes:
There is no need to stick to conventional boring black and white software UI. Commander One allows you to choose from a variety of color schemes and also to choose from a wide range of font formattings. The call for being creative is made.
Also Read: How To Read Deleted Messages In WhatsApp
Can Commander One Be Termed As One of Best Finder Alternatives?
For more advanced file management capabilities coupled with FTP client provisions, Commander One is one of the best finder alternatives. Even though the free version is self-sufficient, the nominal price of $29.99 for Pro Pack is worth purchasing.
For this finder-like application. with cross-platform support, interactive personalizations, file operations, advanced search options, customizable interface, and unlimited tabs support, Commander One for macOS stands apart from rest of the finder alternatives.
Conclusion
If you are also looking for an alternative for finder in macOS X, then Commander One with its wide range of accessibility and useful features is worth a try.
A nominal charge for Pro packs is also worth spending if you are looking for FTP client-server and cloud storage services.