Well, admit it. iPhones or iPads are costly and it will dig a deep hole in your pocket to get hands-on one of these devices. Yet, all of us wish to own an iPhone or iPad someday. However, if you can't afford to buy one right now but still want to explore the iOS environment, then check out some of the best iOS emulators for Windows available out there. iOS emulator for Windows is an ideal way to enjoy the amazing apps and games available exclusively for iOS devices without owning the iPhone itself.
Those who are interested in testing out their iOS apps or wish to play some games exclusively available for iOS devices can opt for iOS emulators in Windows.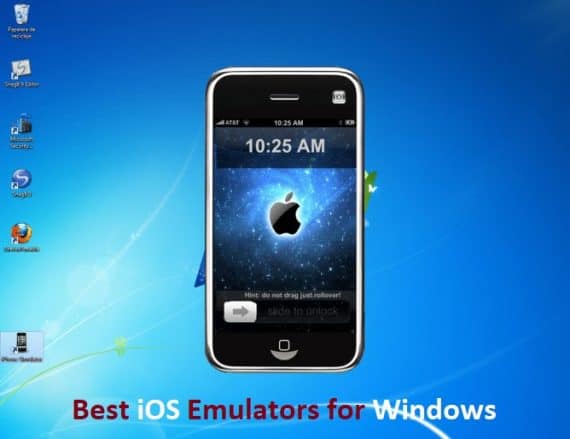 Best iOS Emulators for Windows
Check out these ten iOS Emulators for Windows to explore the world of iOS without owning an iDevice:
1. iPadian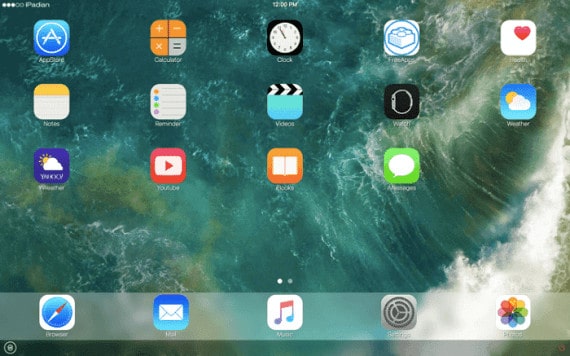 iPadian is the most popular iOS emulator available out there. It offers a customizable, user-friendly interface that purely resembles and feels like iOS. This program also brings in some amazing features of Apple's latest iOS version to the Windows platform with just a simple install. You can explore the iOS world of amazing apps and games, as well as the use or play with those apps or games from your Windows computer using this iOS emulator for Windows.
2. AIR iPhone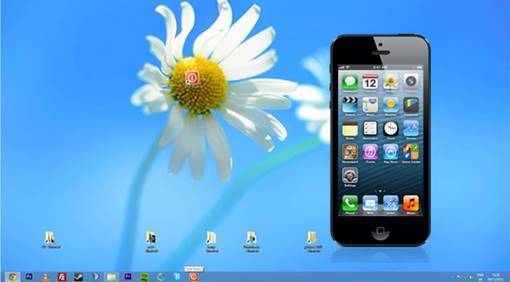 Air iPhone iOS emulator for Windows is supported by the Adobe AIR framework and lets you access all the basic apps normally available on iOS devices. AIR iPhone basically creates a virtual interface on your Windows PC that resembles iPhone. I recommend AIR iPhone for those who are looking for an iOS emulator that could replicate the iOS interface in the best possible way.
3. Appetize.io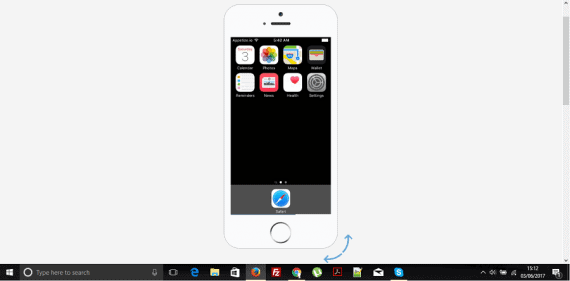 Appetize.io is a multi-functional online iOS emulator for Windows that would let you install iOS apps on your PC. In addition to iOS apps, Appetize.io can also run Android apps to help you get the perks of both worlds. The app is specifically designed for developers which they can use to test apps. You can also use Appetize program on your own data center or a private cloud to develop iOS as well as Android apps efficiently.
4. iPhone Simulator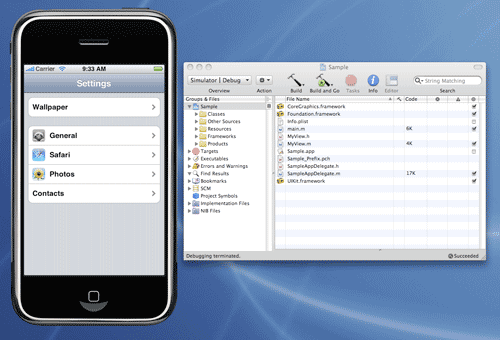 As the name suggests, iPhone Simulator imitates the UI and functionalities of an actual iPhone on your Windows PC, when installed and launched. With the help of the iPhone Simulator, you can check out your favorite iOS apps and games from your Windows PC itself. This program is also best for developers who are looking for a decent platform to test their apps.
5. App.io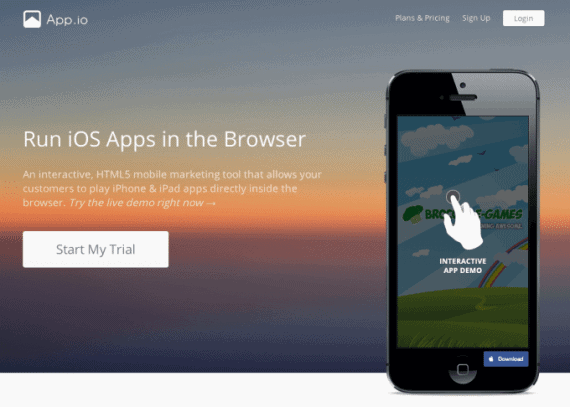 App.io is yet another online iOS emulator that is quite easy to use. It is a wonderful program to test your iOS apps as well as explore the world of iOS. Just upload your .apk or .appi bundles on to the program and run. With cloud integration, you can also stream the mobile apps to any device as well. You can enjoy various functions such as app previews, testing, and demos with the help of this amazing iOS emulator for Windows.
6. iPad Simulator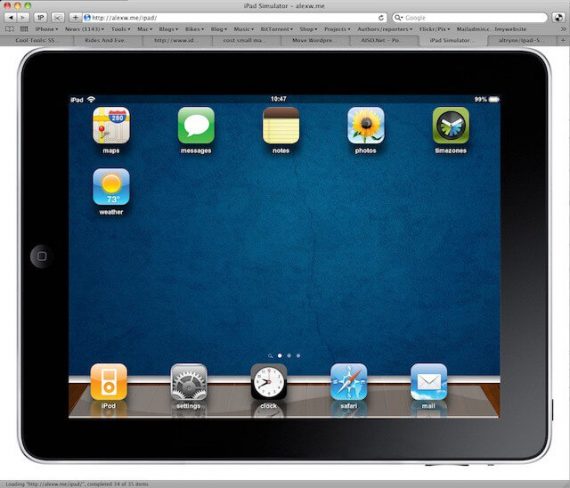 iPad Simulator is developed by Alex Wolkow. He created this program as he was fascinated by its UI and decided to recreate it. This program lets the user explore the world of iOS and experience exclusive iOS features such as talking to Siri. iPad Simulator is a lot similar to other top iOS emulators for Windows mentioned here. With iPad Simulator, you can check out apps like Google Maps, Safari, Photos, etc. Give it a try!
7. Xamarin iOS Emulator for Windows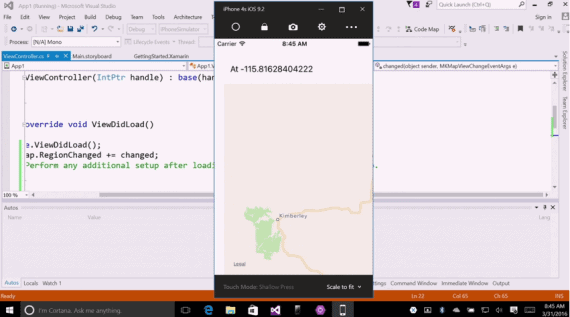 While all the above iOS emulators for Windows are free to use but if you want to explore more and are willing to pay a bit on emulators, then try the Xamarin Testflight. This user-friendly iOS emulator is designed to imitate the real iOS interface to give you the exact experience of using an iOS device. Although paid, this program has a lot of limitations too. While it creates an exact replica of iOS, it allows only limited access to Apple App Store and no default apps are available with this program.
8. Smartface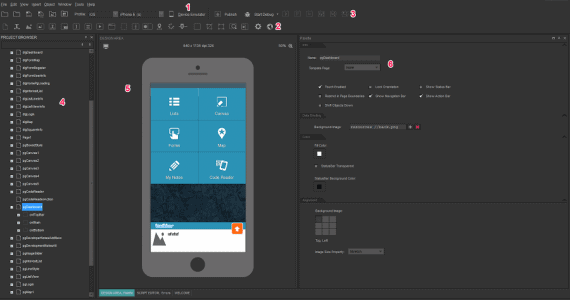 Smartface is yet another excellent iOS emulator for Windows that would help you play games as well as access the wide range of apps available on the Apple App Store. Besides accessing iOS apps, you can also test your own iOS apps with Smartface to check the look and feel on different iOS devices. With the debugging tool, you can also scan and check for bugs within your iOS app. Despite working as an App tester, Smartface also comes out as a winner in terms of simulating the iOS interface.
9. Electric Mobile Studio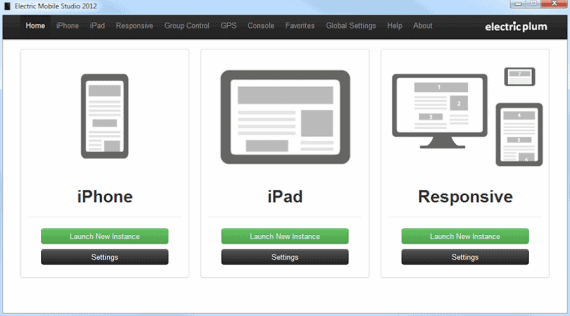 Electric Mobile Studio is another paid iOS emulator for Windows on our list. Although it is priced a bit high, the features offered by this program are worthy enough to give it a shot. Primarily, this iOS emulator for Windows is designed for designing, developing, and testing iOS apps. Unfortunately, it doesn't let you explore the other apps available on Apple App Store. However, it is an ideal application for Mobile Web Professionals to build and test their new iOS apps.
10. MobiOne Studio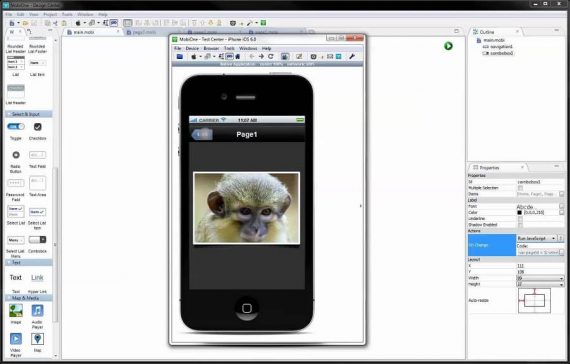 The interesting factor of MobiOne Studio is that it's free of cost. Besides being a studio for building cross-platform apps for iOS, MobiOne Studio can also help you run all iOS games and apps for free right into your Windows PC. It is also considered as one of the best iOS emulators for Windows as you can find it common on every best iOS emulators list out there. If you are interested in yet another iOS emulator for Windows that's more inclined towards app development and testing, then MobiOne Studio can be an ideal choice.
Over to you
I hope that you must be convinced by our list of best iOS emulator apps for Windows. Try them out and find the one that suits you the best. Whether you wish to explore the world of iOS or you are looking for the best platforms to test out your iOS apps and games, our collection of the best iOS emulators for Windows can be an ideal list to follow.