What we think about
CDN77
UI

9.5
Features

10
Price

10
Speed

9.5
Support

9
CDN77 is your trustworthy and reliable CDN service to speed up your website at reasonable pricing. Try their 14-day free trial today and experience yourself.
CDN is the key today for website owners to speed up their website without wasting too much of resources. Among so many different players within the CDN industry, CDN77 has established a name for it and is today considered among the top CDN service providers across the globe. Today, we are bringing a detailed CDN77 review for our readers to see whether it's worth the entire buzz.
To compete with other websites or blogs within your niche, loading speed of your website or blog plays a significant role. The faster your site loads on the user's browser, the better gets the chances of ranking higher in SERPs. Unless you have a huge budget and spending on premium hosting packages, you must rely on a trustworthy and efficient CDN just like CDN77 for your content delivery to the end users.
In comparison with other top CDNs on the web, CDN77 is quite new in the industry. However, the way it has built a reputation over the year amongst the big players, CDN77 is something here to stay for long and can't possibly be ignored.
Well, before we move on to the full CDN77 review, it is important for you to understand the basics of a CDN service and what it is for!
What is CDN and how it Works?
CDN is basically the acronym for Content Delivery Network. As the name suggests, CDN service is utilized generally for a faster, reliable content delivery to the end user. In a normal scenario, your website is hosted on a hosting server, whether shared, VPS or Dedicated Server provided by your host company. In this setup, every time a user visits your website, the request is sent to the hosting server to load the requested page along with all the JavaScript and CSS files.
Such a request is difficult for a single server to handle and it takes some time to load the page fully. However, if you use CDN, the request is handled by the network of different servers on the CDN that loads the CSS, Images, and JavaScript files separately via CDN's server instead of burdening the host's server. The prime objective of a CDN is to distribute the resources to more than a single server in order to ease the load and improve the loading speed of the desired web page. To know furthermore about CDN, you can check our article about CDN here.
Now, that you got an understanding about CDN and its importance in the industry, let's check out the CDN77 review to see whether it is worth an investment.
CDN77 Review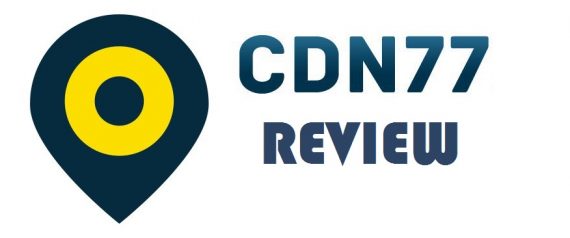 Unlike other CDN providers that offer packages with certain limitations such as domain or bandwidth, CDN77 offers a pricing structure where you can pay as per your usage. This makes CDN77 standout from the rest and becomes one of the primary contenders for CDN service for most webmasters across the globe.
More about CDN77
CDN77 started its operations in 2012 with 3 POPs of their own. Today, the company has grown its network up to 32 POPs across the globe. The main USP of CDN77 is their transparent pricing structure where the users can pay as per their usage without any package limits or locked-in prices. The company was launched with just 5 employees and today after 4 years, it has a team of 52 hard working and passionate employees, 32 data centers spread around the globe and has served over 38,700 websites till date.
Interesting Features of CDN77
Besides their transparent pricing structure, CDN77 is also fully loaded with some of the amazing features that make it par with other major players in the CDN universe.
Here are some of the main features that CDN77 offers to take your website user experience to a whole new level.
Highly Secured with Custom SSL
Now add an extra layer of security over your website with free SSL certificate with a variety of custom options to choose from. Either use shared or unshared SSL for free or purchase an "A" grade custom SSL certificate by certified SAN provider. You can also use your own SSL certificate for free via CDN77 if you own any.
User-friendly Control Panel
The moment you hear CDN and hosting resources, you get all confused as you have no idea how it exactly works at the core end. Well, with CDN77, you will get a full managed control panel that you can use to administer your billing structure, CDN resources, and other important settings in one place. An easy to understand, intuitive UI makes it easy for anyone to set their preferences and take their website to a whole new level.
You can also check your website traffic and based on that data, you can customize the settings on your CDN for better website optimization to deliver a greater user experience to your website traffic.
Worldwide Network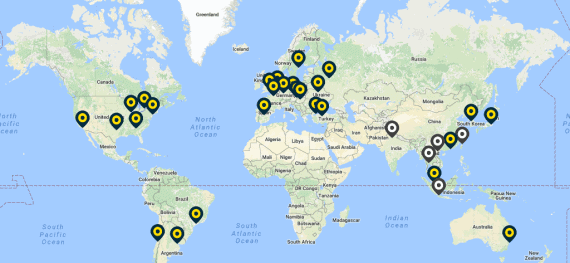 You get to choose from a wide range of 32 edge data centers spread across the globe. You can at any time choose to enable or disable a particular data center of your choice for better usability and functioning of your website. Get minute by minute updates of the data center and its status to ensure smooth and efficient handling of your website's content delivery process.
Unlimited CDN Resources
Unlike other CDN services, CDN77 offers unlimited CDN resources. In addition to that, CDN77 also allows you to purge files of entire CDN or prefetch files at will. You can also set cache expiry limits as well as use cache query strings for further customizations.
Brotli
Brotli is the new compression algorithm introduced by Google as the successor of the earlier compression algorithm Zopfli. With Brotli, the compression improves by 20-26% as per Google tests. Although it doesn't have any impact on website speed, it does effect cost reduction to a significant amount.
HTTP/2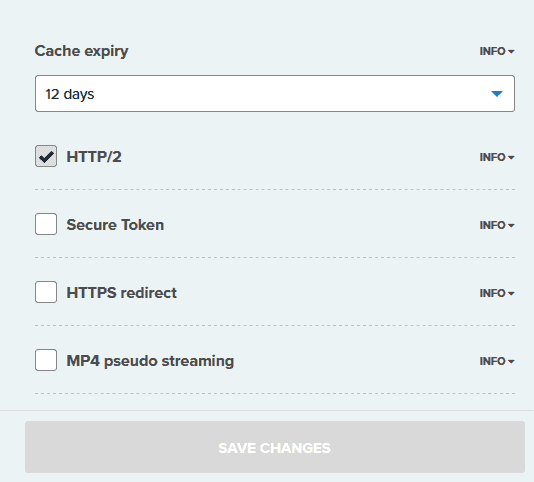 HTTP/2 comes with excellent features such as queries multiplexing, headers compression, and better, smarter packet streaming management. The good news is that each CDN resource on CDN77 has HTTP/2 enabled which significantly boosts the loading speed of your website and hence improves the user experience of the visitors on the website.
Our Verdict after CDN77 Review
To be honest, there wasn't any doubt regarding the performance of CDN77 as it is the primary use of any CDN service provider that it will boost up the speed of your website. However, I wasn't expecting such an improvement in the performance on my website.
Before we get onto the performance, I would like to mention that the integration of CDN77 on my WordPress blog was super easy. I simply followed a step by step process after the signup process to integrate CDN77 on my website.
To understand the real effects of CDN77, you must check the before and after results of using CDN77 on my blog.
Before CDN77 Review: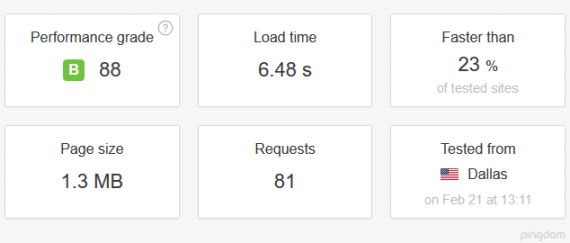 After CDN77 Review: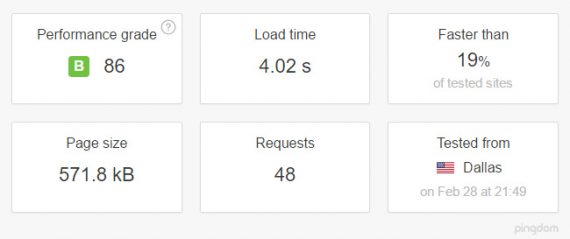 Well, at first you will be thinking that the load time increased after the integration of CDN77. However, the load speed of your website doesn't only depend on the servers but also the internet speed at the user's end. The main factors that you must focus are the Page Size and HTTP requests. As you could see, both these factors have reduced to half after integrating CDN77.
As per my experience with CDN77, I really value this CDN service and recommend it to everyone who is looking for an efficient yet affordable CDN service out there. I hope my CDN77 review must be helpful in determining the right CDN service for your website. If you're using any other CDN service, do let us know which one and why in the comments below.
What we think about
CDN77