Another awesome mobile from HTC came to action. This time they named it as HTC First. It is a mid-range Smartphone with considerable features and options. No doubt it fits perfect for budget minded buyers. HTC is on their way to lead the future of mobile industry. Android is still acting as their weapon to achieve their goal for HTC and Samsung as well. Without the Android operating system, there will be no such hype for these companies. One thing to consider in this HTC first is Facebook Home. Home is defaultly build on this mobile.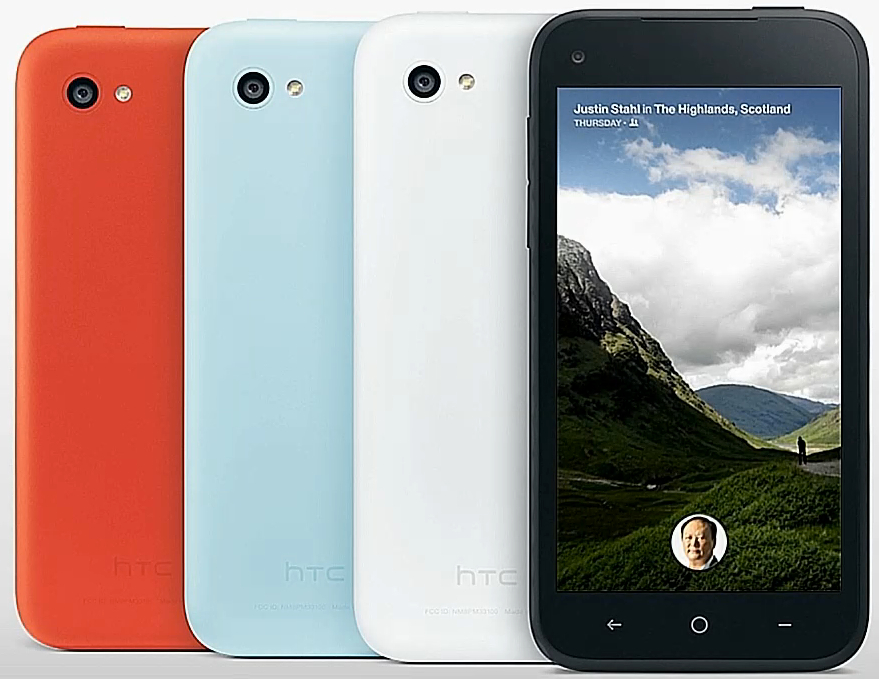 Are you a Facebook lover? If yes, This mobile is surely for you. Facebook is always with you until you leave HTC first. Making use of Home on HTC first, helps you to become more active on Facebook. Texting via Facebook is made very easy with the release of this mobile.
Body Design and Display
Basically HTC mobiles look simple and small. Alike all other HTC products, First look cool and stylish as well. Corners are rounded which enables the user to hold it easily and to place it in their pockets. The curved edged 4.3  inch display is quite enough for a Smartphone. Smartphone's with Bigger screen may make the people difficult to conclude whether it is a mobile or tablet  Although the phone looks small, it seems cute and stylish. It fits comfortably inside the pockets and it weighs not more than 125 grams.
Let's talk about colors. HTC First is available in some fun good looking colors. It comes in Black, Blue, Red and White colors. For me Black looks awesome and remaining is up to your taste and interest.
Data and Network
The first supports 2G network, 3G network and even 4G network. GSM 850 / 900 / 1800 / 1900 in case of 2G, HSDPA 850 / 900 / 1900 / 2100 in case of 3G and 4G networks. As most of todays mobiles are designed in favor for Micro SIM, HTC first is made in order to place a micro SIM. No other change, be ready to cut your SIM.
It supports GPRS, EDGE, Bluetooth v4.0 and Wi-Fi 802.11 a/b/g/n. Transferring data with Bluetooth is lightning fast and access the web with Wi-Fi
Camera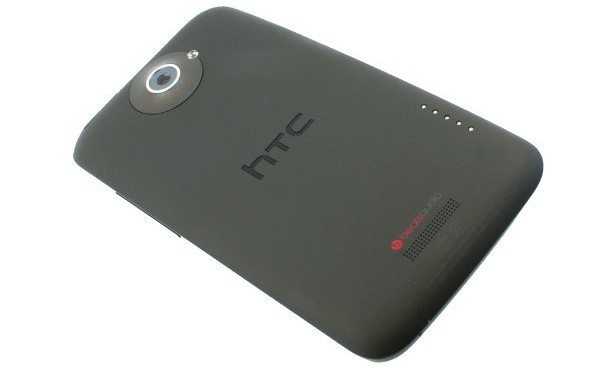 HTC First has a 5 Mega Pixel front camera with AutoFocus, Geo Tagging, LED Flash, Touch focus and Face detection. Although Camera is not an awesome one but still it seems better when compared to mobiles in its price range. It can record HD videos at 30 frames per second.
Okay, There is Secondary camera as well. This 1.6 MP helps for video calling and even for self capturing.
Features
The First comes with Android v4.1 jelly bean and Dual-core 1.4 GHz Krait CPU. It supports HTML 5, Java, Radio, Messaging as every Smartphone does. Along with them it has inbuilt Accelerometer, gyro, proximity, compass sensors. 16 GB Internal memory and 1GB RAM is not a good sign according to me. Installing large games and more apps may drink lots of memory and other bad thing is it won't support external MicroSD cards.
Battery
It comes with Non-removable Li-PO 2000 mAh battery which can withstand up to 430 hours and maximum talk time is up to 14 hours. As the battery is non-removable, it won't possibly to force start the mobile in case you got struck at something 😛
Verdict
The most awesome thing with the mobile is only Facebook Home. Nothing is not quite interesting other than Facebook Home. There is no necessary need to buy this mobile just because of Home, you can get Facebook Home for any Android device now. Apart from Home, everything seems normal. Price of the mobile is a bit expensive, at this price you can get Samsung Galaxy S3, which has a better camera than HTC first and even you can add extra micro SD cards in S3 but not in the First. Overall mobile seems simple and normal but you can get more interesting mobile at same price and yes HTC One is 100% better than this, if you have extra budget; just go for HTC One