As all of you know, India is lockdown for 21-days. And companies are coming with new services to give more benefits to the affected customers.
Reliance Jio is trying to do the same, the company has introduced a new way to let subscribers recharge their SIM directly via an ATM.
As per Jio tweet, the recharge can be done by major Bank ATM's of India. The recharge process is simple and doesn't need any OTP which makes it more simple. You can do all kind of recharge from an ATM.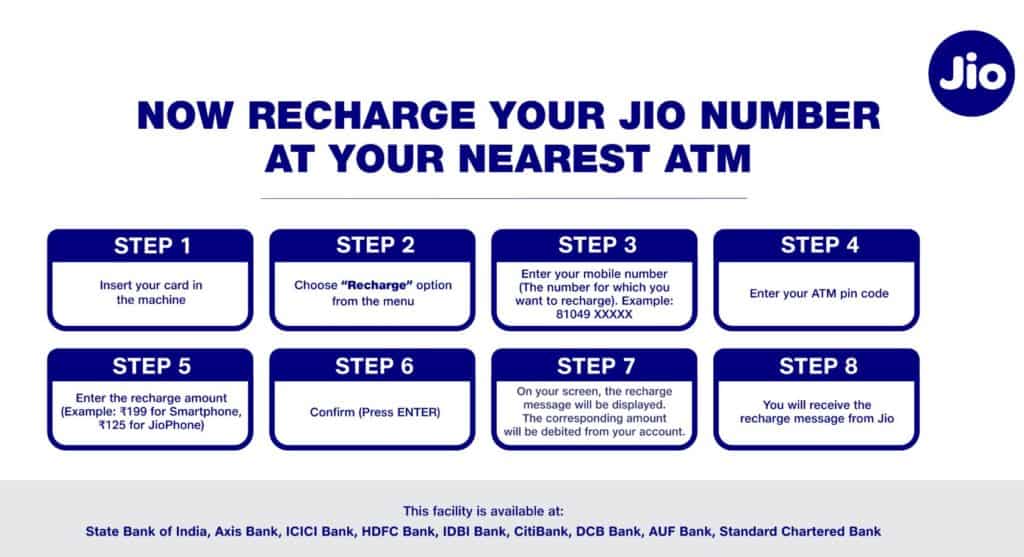 Step by Step Guide to Recharge Jio SIM via ATM
Following these simple steps to recharge your Jio number at the nearest ATM:
Insert your ATM card in the Machine.
Choose the 'Recharge' option from the menu.
Enter the mobile number you want to recharge.
Input your ATM pin.
Enter the amount of recharge you want to do (Example: Rs 199).
After confirming, you'll get a recharge message on your phone and the amount will debit from your account.
According to Jio, the recharge can be done via AUF Bank, Axis Bank, DCB Bank, HDFC Bank, ICICI Bank, IDBI Bank, IDFC Bank, Standard Chartered Bank, and State Bank of India ATM machines.
The aforementioned banks have over 100,000 on-site and off-site ATMs between them, as per RBI's data.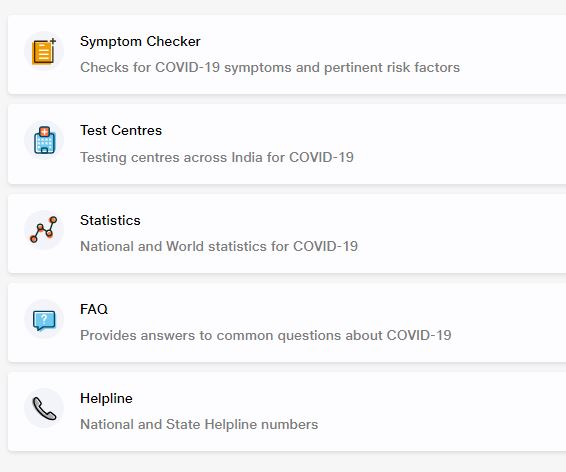 Recently, Reliance Foundation introduced the COVID-19 India tool. The tool gives you multiple options such as Corona Symptom Checker and it also shows the test center according to your state. So you can go to the lab in case, you want to get yourself tested. You can also get different helpline numbers.
The new recharge at ATM facility will help Jio users, especially those who rely on stores or outlets to get their number recharged. Well, you can tell us how you recharge your SIM, by yourself or by going to a store or SIM-Operator Retailer.