What we think about
HideMyAss Pro VPN
UI

10
Features

9.5
Price

10
Speed

9.5
Support

9
Try HideMyAss Pro VPN to surf the internet anonymously. Keep your online identity private and secure with the encrypted HMA! Pro VPN service.
There are both advantages and disadvantages for being online. Yes, you read that right. With technology advancing by every second, security is vulnerable online as there are chances that someone would be spying on your online activities. Here's where HideMyAss, a reliable and renowned VPN service comes to rescue. Today, I will be giving a thorough HideMyAss review, so you can decide yourself if it's worth a try or not.
VPN a.k.a. Virtual Private Network is actually a private network that masks your original network to restrict someone from tracking your location data, identity, and other online activities. Most of the online users rely on VPN service to keep their identity anonymous while surfing online.
However, with so many different VPN services available online, it is difficult to choose the best. Being said that, I would want GeekDashboard readers to understand the fact that, "Premium services always have an upper hand compared to the free ones."
Talking about VPN service, there's no way to ignore HideMyAss, which is one of the most widely popular and the best VPN service available out there.
HideMyAss Introduction
If you have been online for a while, then you won't need any introduction to HideMyAss. It is one of the most renowned brands in the VPN circuit and the most widely recognized VPN service in the internet world.
Popularly known as HMA, HideMyAss offers its state-of-the-art VPN service across the globe with the help of more than 900 servers located across 190+ countries. Hence, it is not only a renowned and reliable brand but also one of the biggest VPN services available out there.
Such features make it one of the most sought after VPN service out there serving more clients than any other VPN service providers in the industry.
History of HideMyAss
HideMyAss is a creation of a 16-year-old Jack Cator. Well, it wasn't his first project as he started his first website at the age of 11 that was about BMX bikes. While his first web project wasn't too technical, he learned how to design and Photoshop eventually by referring to the tutorials online. As he was learning, he was also helping the community by writing tutorials about everything new he learned from the internet.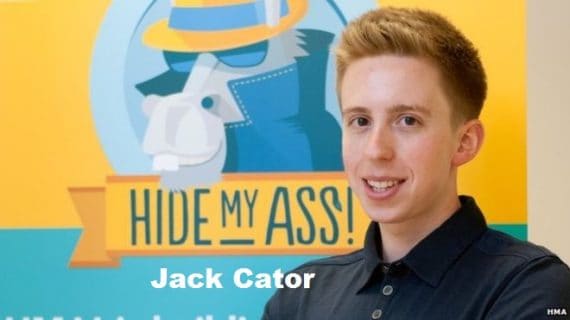 By this time, his parents didn't support him and just like every parent worried that he was ruining his life and career. However, one afternoon when he was 16, he got the idea for HideMyAss and within a few hours, he launched the VPN service that allowed the user to access the web using other computer's IP. The basic idea behind creating a VPN service was to let students access MySpace or online games at school and block censorship.
And, that's how the world was introduced to HideMyAss. On May 6, 2015, it was announced by Jack Cator that HideMyAss was acquired by AVG Technologies and the company was managed and operated under AVG Technologies until October 2016.
Since October 2016, AVG Technologies was acquired by another Security Software company and its rival Avast Software and evidently, HMA became one of the subsidiaries of Avast Software under the banner and brand of AVG.
HideMyAss Review
For this HideMyAss review, I installed the software on my Windows 10 laptop and tested its different features. While HideMyAss offers all the basic VPN features, it is also equipped with added features that put HideMyAss one-step ahead of the competitors.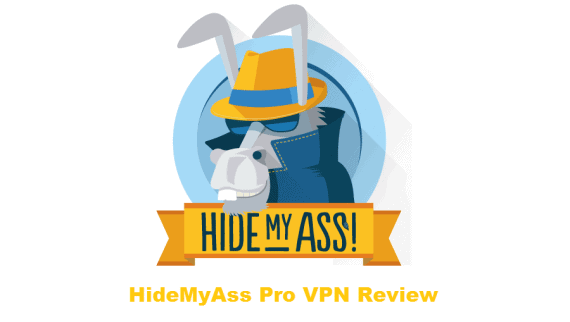 Let's have a look at the features of HideMyAss to understand better.
Features of HideMyAss
Fully Encrypted Connection
VPN is like a PO Box on the internet and HideMyAss makes sure that all your activity on the internet through its VPN is highly encrypted. During this HideMyAss review, I found that this VPN software is designed to ensure total security and data encryption while the user is online.
More than 900 Servers across 190+ Countries
The basic idea of using a VPN is to access the internet from a different location or IP where the data is not censored. HideMyAss has 930+ servers located across 190+ countries, making it the largest VPN service provider on the web today. You can easily choose your desired location or country and use the internet anonymously without any invasion of your privacy. Throughout this HideMyAss review, I was trying different server locations set up in different countries across the globe. I even tried to access censored data in India using servers located in the United States as well as other countries.
No Compromise in Speed
The one disadvantage of using a VPN service is the reduction of the internet speed. As you are accessing a different computer situated in a whole new location, the speed of the internet alters based on many different factors. However, HideMyAss does a tremendous job here because the whole network is designed with the state-of-the-art technology to ensure that users don't face any altercation with the internet usage nor they have to comprise with the speed.
Compatibility with Different Platforms
While I am testing HideMyAss on my Windows 10 laptop, this VPN service is highly compatible across different platforms such as Mac OS, iOS, Android, Linux, or Windows. In addition to these platforms, one can also use HideMyAss on gaming consoles as well.
Easily Use on Multiple Devices Simultaneously
Well, HMA is not just compatible with devices on different platforms but it also works on two devices simultaneously. Yes, we live in the times when almost everyone owns multiple devices such as a Smartphone, a PC, and may be a tablet or a gaming console. Well, no need to worry at all. With HideMyAss, you can choose two different servers from any two devices simultaneously to surf the web anonymously.
Supports Multiple Languages
HMA! Pro VPN v3 is now translated in multiple languages such as French, Italian, German, Spanish and Turkish. Considering the restrictions in the countries where these languages are widely spoken, this VPN client becomes the ultimate choice for residents of these countries to access their favorite websites bypassing all the region or location specific restriction. No other competitor VPN clients on the web offer such multilingual feature.
Guide – How to Use HideMyAss Pro VPN?
In order to use HideMyAss or HMA! Pro VPN service, you need to register an account with HideMyAss and buy a subscription either monthly, half-yearly, or annually. Once you have registered and made the purchase, you need to visit the "Download VPN" page on HideMyAss website.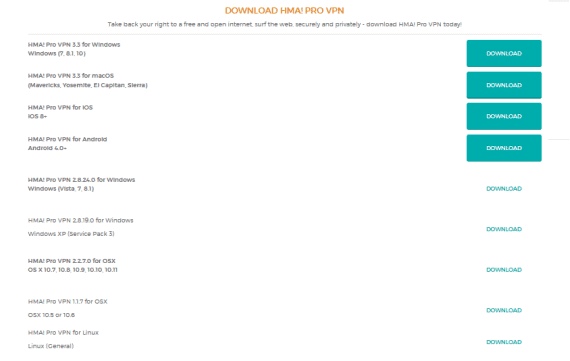 Choose the setup file for HMA! Pro VPN based on your device and download the software on your device. Once downloaded, you must install the software. Just follow the simple instructions and HMA! Pro VPN will be easily installed on your device.
Step 1:
Now open the application and it will ask to put your login credentials to start the VPN service.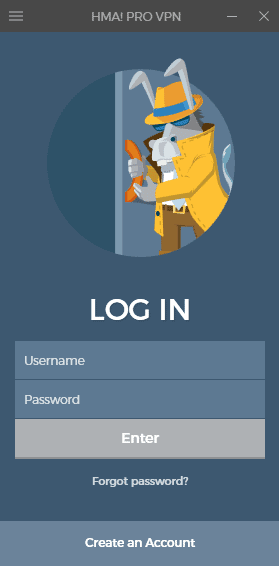 Step 2:
Once logged in, you will find the VPN service in the disconnected mode by default. Simply drag the slider to connect or enable VPN service on your device.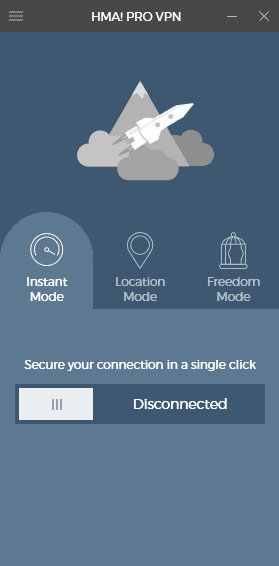 Step 3:
HMA! Pro VPN software would now find the best connection available for you based on your location via "Instant Mode".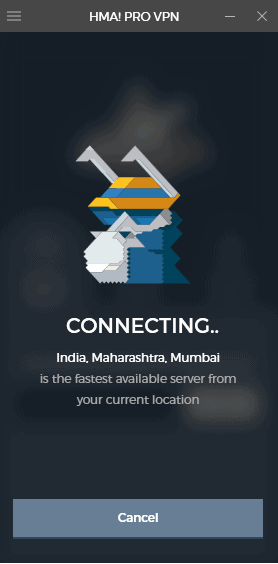 Step 4:
However, you can change the location to a different country or city using the "Location Mode". Disconnect from the current server and select "Location Mode".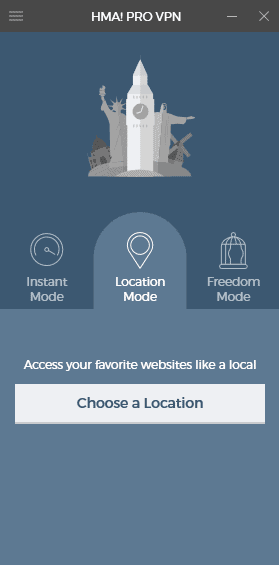 Click "Choose a Location" button to find a wide range of server options based on different countries or cities. You can also set your Favorite location and choose them from the "Favorites" section.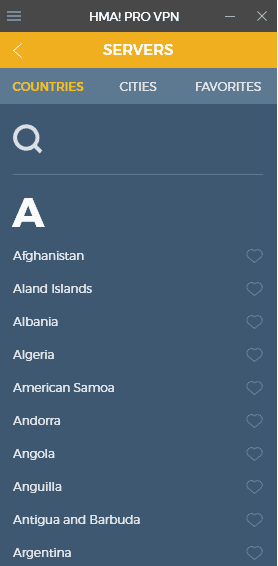 Step 5:
You can also use the third option that says "Freedom Mode". In this mode, HMA! Pro VPN will find the best and nearest free-speech country.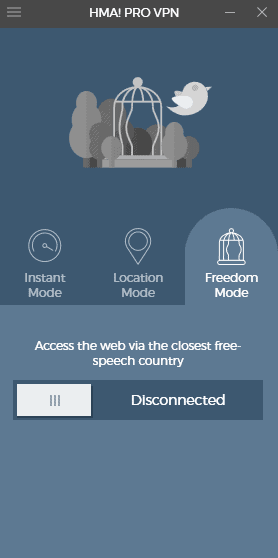 That's it. Just choose your preferred mode of connection and start using HMA! Pro VPN service to surf the web online, watch movies or videos on YouTube or access censored websites in your region or country.
Pricing Structure
Well, bundled with such amazing features and excellent coverage across all popular tech media, it is no rocket science to learn that HMA! Pro VPN is not free. However, for such a tailor-made service that lets you surf the web anonymously, securely, and provides access to the restricted or censored content on the web quite easily, paying a few bucks is definitely a profitable deal.
You can subscribe to HMA Pro VPN service through three different plans. You can choose either monthly, half-yearly or annual subscription. The best pricing deal is offered in the annual subscription plan at $78.66 per year (i.e. $6.55 a month). However, you can also choose to pay $49.99 every six months or $11.52 every month as per the other two plans.
Download HideMyAss Apps
Download from App Store
Our Verdict after HideMyAss Review
Well, to be honest, even before starting the HideMyAss review, I didn't have any doubts using the VPN service as it is already a well-known brand in the industry and one of the best VPN services available out there. However, you gotta ignore such things while reviewing a product or service.
The best part about HideMyAss Pro VPN service is it's easy to understand User Interface. Almost anyone with or without any technical knowledge can use the service once logged in. All you need is basic computing knowledge and some common sense. Being available in multiple languages widely spoken in various parts of the world such as French, Spanish, Dutch, Italian, Indonesian, Brazilian, Korean, Japanese, Russian, Turkish etc.; this VPN service can be used thoroughly by the non-English speakers as well.
Another amazing thing is the speed. While most VPN services lack in this department, HideMyAss Pro VPN aces when it comes to speed. Well, you won't be getting the same speed as your default IP connection, but it doesn't slow down either drastically when using HMA! Pro VPN.
Finally, you can't ask for more when you can choose from 120000+ IPs spread across 930+ servers, 340+ locations, and 190+ countries. In short, HideMyAss Pro VPN service is ideal to surf securely and anonymously as well as access censored or restricted data in your region or country.
What we think about
HideMyAss Pro VPN