Fortnite Battle Royale is finally coming to Android as Beta. One of the trendiest and the biggest games of recent times is finally going to make way to mobile devices running Android. Epic Games, the studio behind the game has finally made it's Android mobile fan base excited. The 'Battle Royale' title, making it's way to the most streamed game on Twitch has already amassed a large following.
With celebrities and gamers like Ninja and Drake playing the game with record-breaking viewers, and the game being completely free on all devices, Fortnite has become a household name. For those of you not familiar with the game, Fortnite pushes a 100 players in a battle arena where you have to survive till the end. It also has a unique building and crafting mechanism that requires quick reflexes and amazing skills.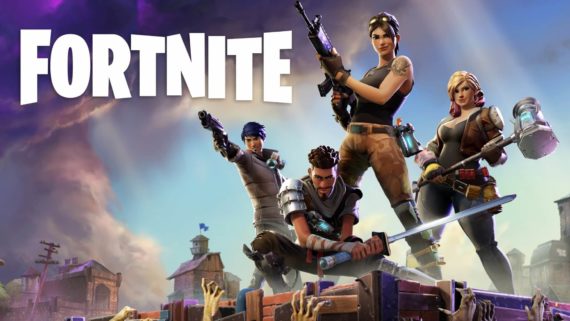 How to get Fortnite on your Android Device
If you have a Samsung device you are in luck. The game opened with an exclusive deal as a part of the Galaxy Note 9 launch.
The following Samsung smartphones and tablets can immediately play the Fortnite:
Galaxy Note 9
Galaxy S9
Galaxy S7 Edge
Galaxy Tab S4
Galaxy Tab S3
Forget searching for the game on the Google Play store. Fortnite will be not available on Google Play due to 70-30% revenue share. Fortnite team feels the revenue share is huge and they decided to provide the game from their official website.

So if you have one of the devices listed, then here's how you can download the game to your phone:
Go to your Game Launcher App and tap on Fortnite Installer.
Click Install and Open.
Open the Fortnite app and grant storage access.
Tap on the Install button to install Fortnite on your Android phone.
After installing, open the Fortnite Launcher and tap on the Launch Button. The game will now download the main files. The download size is too large. So I would recommend you use your Wifi to download the game.

After everything's done just create an account if you don't already have one and start playing Fortnite on your Android mobile.
How to get Fortnite on supported Android devices
But what if you don't own a Galaxy device? Well not to worry. Follow the below steps to install Fortnite on your Android phone:
First, you need to see Epic's list of compatible devices and find out if your phone is listed.

If your device is listed, then sign up with your email here. You'll get an invitation after a while to the beta.
After registering your invitation, you'll be able to download the Fortnite Installer. After getting the installer, the process is entirely similar to what we have explained for the Samsung devices.
We advise you to keep the Fortnite installer as it will be used to update the game in future.
Start playing Fortnite on your Android device.
Enjoy playing Fortnite on your Android Phone. Jump out of the bus, defeat other players, build amazing structures as you battle your way to the top in this amazing battle royale game that's taking the world by storm. Comment below if you have gotten your invitation and have already started playing the game.