GoPro has announced two new action cameras as a successor to the previous generations. The latest action cameras have arrived as the GoPro Hero 11 Black and Hero 11 Black Mini. These newly updated versions of the GoPro Hero's launched as the next iteration of the last year's Hero 10 series.
The present generation of action cameras comes with new upgrades, such as a larger sensor that can capture 8:7 aspect ratio photos and videos. However, the Mini version comes with the exact specifications of the regular variant. Except for the size, the Hero 11 Black Mini has a compact form factor compared to the Hero 11 Black and no touchscreen.
Let's check out the features, specifications, and pricing of the new GoPro Hero 11 Black series.
GoPro Hero 11 Black and Hero 11 Black Mini Specifications
The GoPro Hero 11 Black features many upgrades but the physical changes on the body are minimal compared to the previous generation. The brand has used the same 2.27-inch touchscreen display on the back and a color LCD on the rear from the 10 series. The action camera can withstand a depth of up to 10m under the water with its water-resistant body.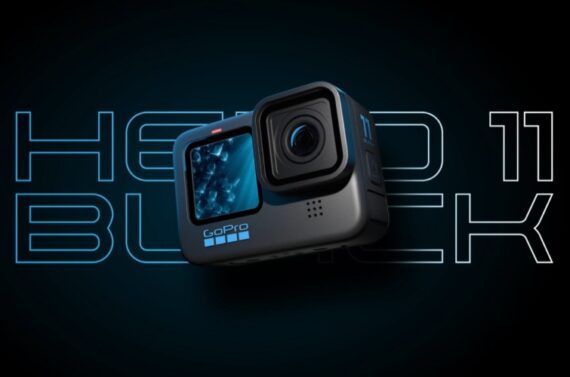 The camera provided on the Hero 11 features a new 27-megapixel sensor with a field of view that's wider. This more significant megapixel usage brings more details to the captured image. Furthermore, the action camera sensor helps take pictures at 24.7-megapixel. Besides, the video capture abilities of the Hero 11 Black include up to 5.3K videos at 60fps and 4k @ 120fps.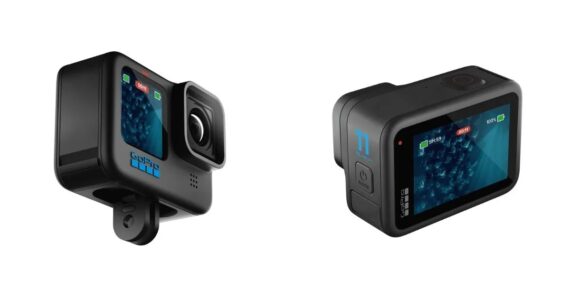 Under the hood, GoPro has equipped the camera with a GP2 processor that features many upgrades from the previous models. The enhancements include 10-bit color shooting; HyperSmooth 5.0 video stabilization with 360-degree Horizon Lock. A new Timelapse mode for capturing star trails or car light trails.
The brand has redesigned its interface with Easy Controls for beginners. The Hero 11 Black has a removable 1720mAh Enduro battery and a USB Type-C Port for charging.
Price and Availability
The GoPro Hero 11 Black starts at Rs 51,500, the Mini edition at Rs. 41,500, and the Creator Edition costs Rs 71,500. The sale of the regular variant has already begun, the Mini version will go on sale in November, and the creator edition will sell from mid-October.
The device will be available on GoPro's official and online platforms. In India, the action cameras will be available at Amazon, Flipkart, Croma, Reliance Digital, and Vijay Sales.