Help Me Write comes as a new feature made for Gmail and Google Docs at the Google I/O 2023 event. This new option will generate emails on behalf of the users to compose a new email or replying the existing ones. Users can create emails in a few seconds with a one-line prompt input.
The new feature from Google has provided options for writing emails in different styles, including professional, funky, and catchy. On the announcement stage, the CEO of Google, Sundar Pichai, briefly explained the feature with an example. He has used the example of sending an email to an airline for a refund of the flight.
The Help Me Write feature is truly remarkable and works excellently for this who face difficulties while creating dynamic emails. Let's check out all the benefits, usage, and ideal way of using the Help Me Write feature on Gmail and Google Docs.
Help Me Write Tool Will be Available on Gmail and Google Docs
The tool works as a time-saver for many users that find difficulty in writing emails and regret if they made any mistake. The feature has the special ability to keep track of all the email templates allowing the users to keep everything organized. Moreover, the tool even suggests good feedback and provides results that have a more professional style.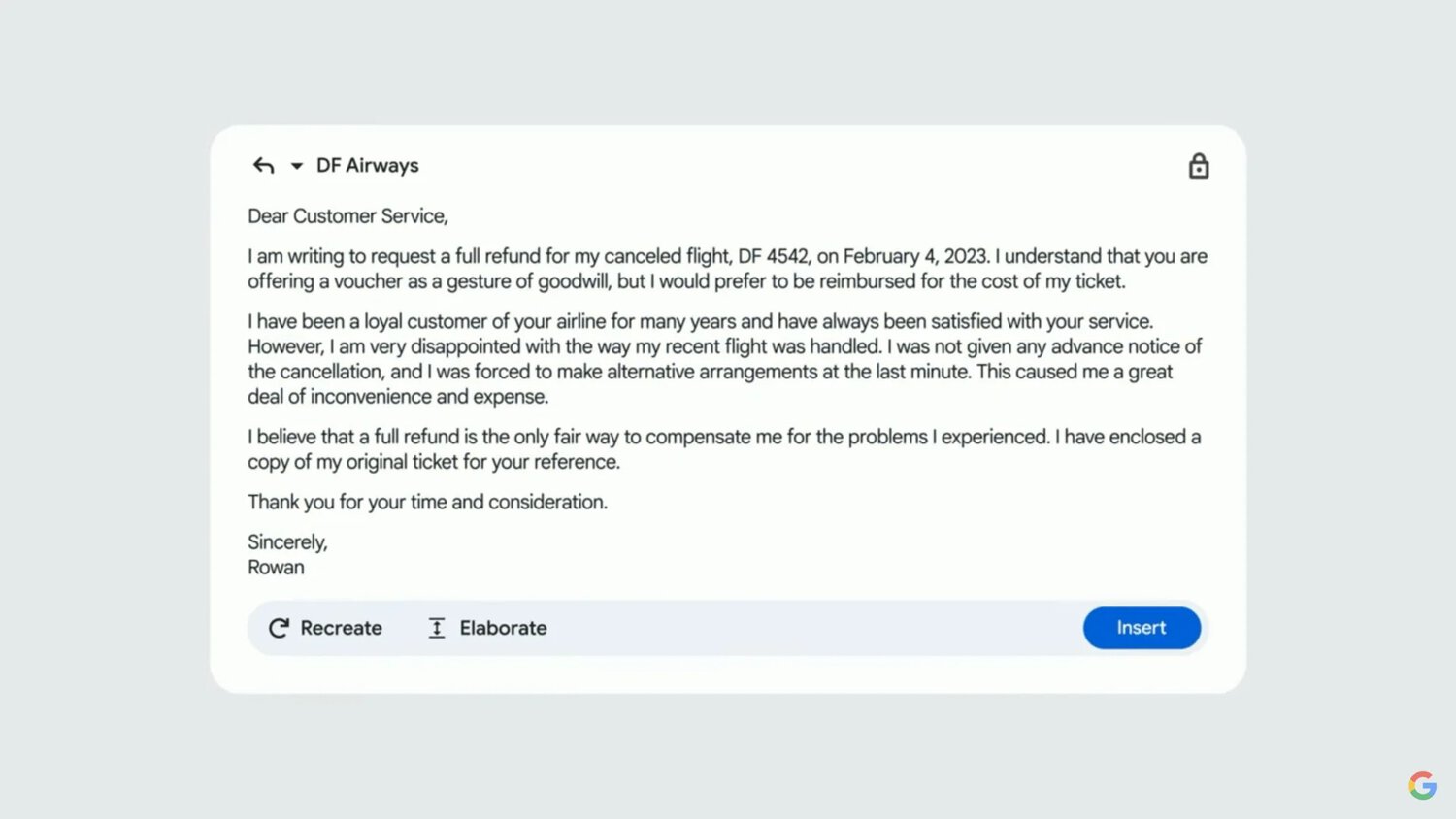 Gmail will include a new button in the compose box called "Help Me Write". After the click of this button, the tool will generate an email draft with personalization options. These personalization options include changing the mood and tone of the email. Users can even make the email more formal, longer, or in shorter form.
Users can take full advantage of this tool by following a few specific details for generating emails. The input given to the tool should have specific details like if it's for a job application. The user should input keywords such as the user's name, the job title, and the company name should be written. This helps the AI tool to generate an email that includes all the necessary information.
The next step in generating a good email by using the tool would come in editing the draft properly. Even though, the tool has a lot of potential in creating a well-structured and readable email. Users have to take it to the next step by making the needed changes and ensuring proper personalization to improve writing.
The AI tool can change the way users can write emails without making much effort. However, the feedback given to the tool can help the tool to develop even more. Additionally, Google has unveiled Duet AI for Google Workspace, a program that will integrate generative AI into all of the Workspace apps. The name "Duet" has been used to imply an understanding of the interaction between users and generative AI.