The ChatGPT AI chatbot has emerged as a phenomenal tool with a popularity that has largely spread across the world. In fact, the chatbot has beaten many of the current social media platforms in terms of user database growth from the period of its launch.
Users have made use of the chatbot in a variety of ways and showcased their results on many social media platforms. The tool is helping people from many industries like content creators, jobseekers, programmers, high school teachers, and other professionals.
However, recent times have seen frequent user saturation on ChatGPT's infrastructure. This makes most of the users locked out from taking advantage of the chatbot from OpenAI. We believe most of the users have faced the same issue of waiting while trying to access ChatGPT.
Don't sweat it out, as we have curated a list of the best ChatGPT alternatives that work similarly.
12 Best Chat GPT Alternatives (Free and Paid)
1. Bard
With the launch of ChatGPT, Google declared the code Red and was worried about their search business. Since ChatGPT is a huge threat to Google and can be a total disruption, Google has not wasted any time and introduced Bard, the conversational AI powered by LaMDA.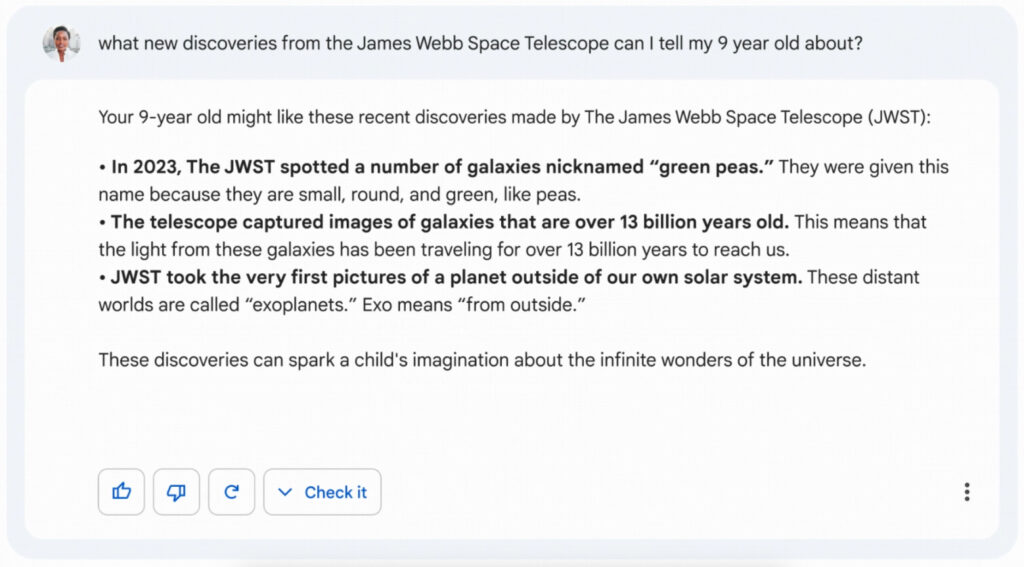 Bard pulls the data directly from the internet and hence the response will be fresh and up to date. Google plans to integrate Bard into its core search engine similar to how Microsoft plans to add ChatGPT to Bing.
Google is also planning to release a suite of tools to help developers make use of the latest AI technologies in their products. At the time of writing this article, Bard is currently available only to a set of trusted users and it will be available to everyone in the coming weeks.
Check out: Bard (Free)
2. ChatSonic
The ChatSonic chatbot comes across as one of the best alternatives for the original ChatGPT program. The chatbot is backed by the same technology that ChatGPT which is GPT 3.5 for bringing out the best results to the user's queries.
Moreover, the chatbot can extensively search for results by searching the internet which the ChatGPT lacks. The ChatSonic paves new options and overcomes the shortcomings of the ChatGPT expansively.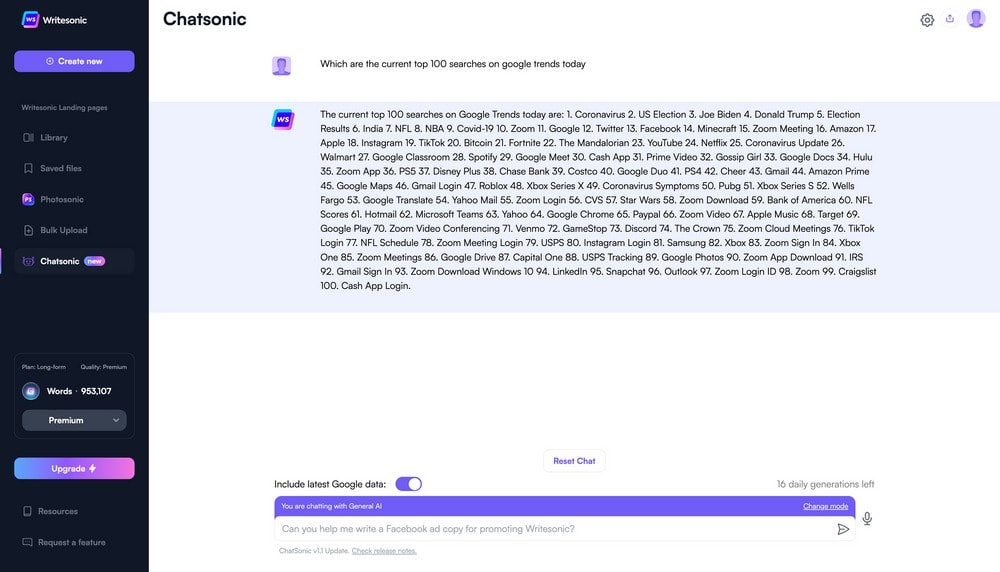 On the other hand, the ChatGPT comes with a data cut-off after 2021, which means the chatbot cannot answer or retrieve data about events after 2021. ChatSonic with its powerful internet searching option can answer questions about anything and everything without any data cut-off.
Overall, the user interface along with the feature list of the ChatSonic gives heavy competition for the ChatGPT with its AI capabilities. ChatGPT even with its powerful technology cannot create digital art. ChatSonic shines in this space and combines the Stable Diffusion and DALL-E APIs to generate astonishing AI art.
Check out: Chatsonic (Free Trial: First 2500 words / Paid: Starting from $12.57 per month)
3. Jasper Chat AI
Jasper has had a significant role in the generation of content using Artificial Intelligence for a good amount of time. The newest feather in its flock, the Jasper Chat has worked as a decent alternative available on the internet for the ChatGPT and both are based on the GPT 3.5.
Besides, the chatbot was created specifically for businesses like advertising, marketing, and other industries. The chatbot makes use of the language models of the Chat GPT and brings you the best results for the provided questions partnered with Open AI.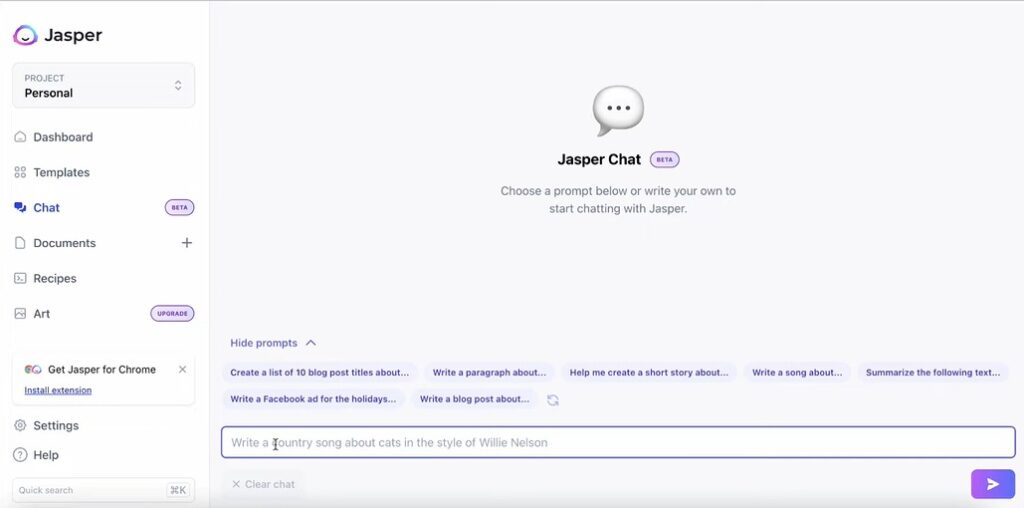 The user interface of the Jasper Chat has a friendly appearance making it easy for everybody for retrieving any kind of answer. Furthermore, the chatbot has comprehended billions of articles and other pieces of information since mid-2021 in 29 languages.
Taking everything into account, the chatbot can provide good results in fun areas such as riddles, jokes, and tongue twisters. However, the chatbot is not purely research-based and users need to cross-check the facts of all the outputs without following it blindly.
Check out Jasper Chat (Free Trial: 5-day with 10k credits / Paid: Starts at $49 per month)
4. Character AI
The neural language model-based Character AI has quite a lot of differences in comparison to ChatGPT and Chatsonic. The AI chatbot has been trained from scratch keeping in mind to have natural conversations. The AI bot features different kinds of personalities making it stand apart from other ChatGPT alternatives.
The chatbot comes with popular characters personalities like Elon Musk, Tony Stark, Socrates, Joe Biden, and Kanye. The AI adjusts its conversational style according to the person you choose, which is the finest part.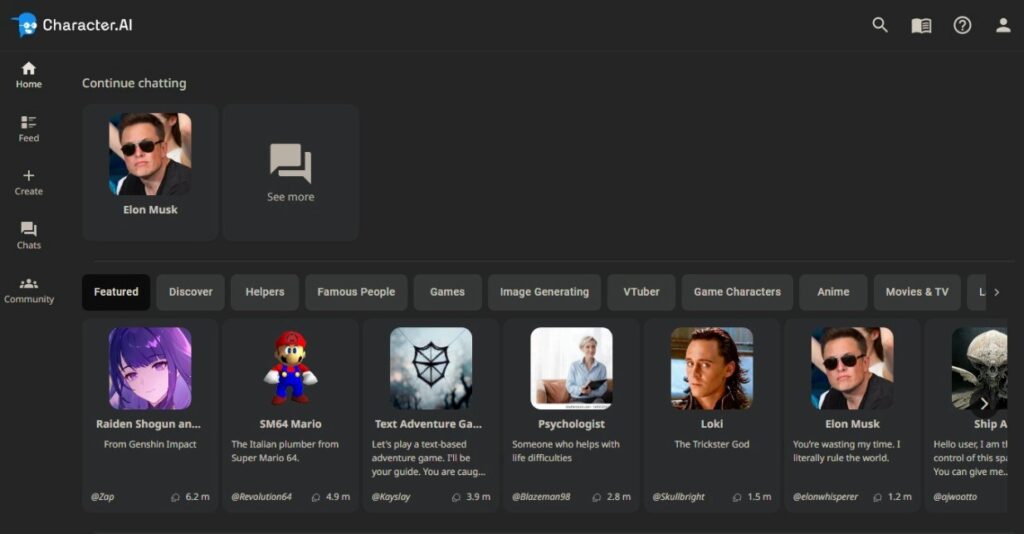 Making a character from scratch is enjoyable since you can customize it as you go. Not only could we enter the characters' names, but we can also select their voice, description, and even avatar. A built-in picture generator is included in the AI to create avatars. You can immediately start conversing and even share it with others.
Although using Character AI is free, you must create an account since the chat locks after a certain number of messages. Although the Character AI is slower when compared to the ChatGPT. It's not very slow, we did see the AI catching up to complete its sentences.
Check out Character AI (Free)
5. Open AI Playground
The Open AI Playground resembles a ChatGPT demo in many ways. Users may readily experiment with a variety of application scenarios thanks to OpenAI's availability of GPT3 and its other models.
This web-based program functions similarly to ChatGPT but offers considerably more sophisticated features, such as the choice of a certain language model to test out. Although OpenAI Playground isn't designed for the average user, it's a viable option for people who can't access ChatGPT to see some of its more sophisticated features.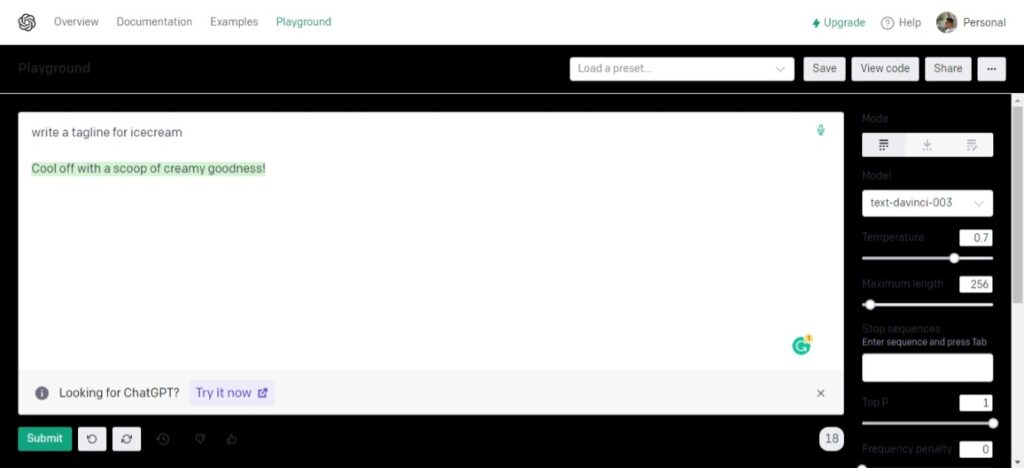 You may submit an audio file and use speech-to-text inputs with this chatbot example as well. The playground requires technical skills to operate because it contains features like temperature control, frequency penalties, token counts, stop sequences, etc. The Open AI Playground in every sense works well as a ChatGPT alternative with similar processing speeds.
Check out Open AI Playground (Free)
6. YouChat
The search engine-based AI chatbot works flawlessly as the best ChatGPT alternative that has been trained by the same language model of GPT. Artificial intelligence and natural language processing are used by YouChat's AI to mimic human speech.
General questions may be answered, text can be summarized, ideas can be suggested, code can be written, and emails can be created. It offers mediocre responses because it is still in the development phase. The revised info bank, which is good, makes up for it, though. You merely need to go to the website and start chatting because YouChat is entirely free to use.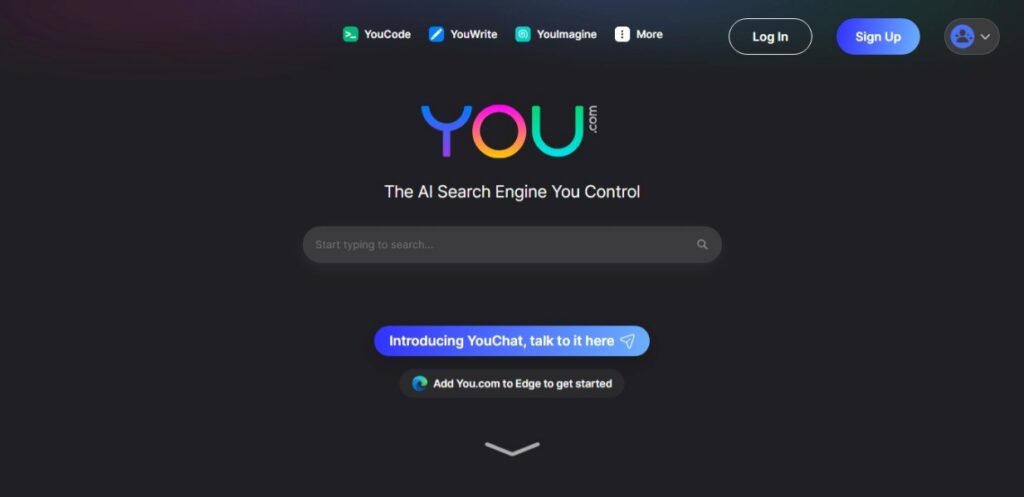 YouChat can conduct discussions while giving users full access to the Internet. Because of its connectedness, the bot is always current with knowledge and can provide correct replies both in conversation and in conjunction with search results. Additionally, the bot doesn't have any extra capabilities like chat sharing, microphone input, or personalities.
Check out YouChat (Free)
7. DialoGPT
DialoGPT is a useful pre-trained system for generating responses that may be used in several discussion sessions. Microsoft's DialoGPT is a sizable, pre-trained dialogue response-generating model created especially for multi-turn talks.
It was trained using a massive dataset of 147 million multi-turn discussions extracted from Reddit discussion threads between 2005 and 2017. You may utilize HuggingFace's inference API to test out Dialo as setting it up manually can be challenging.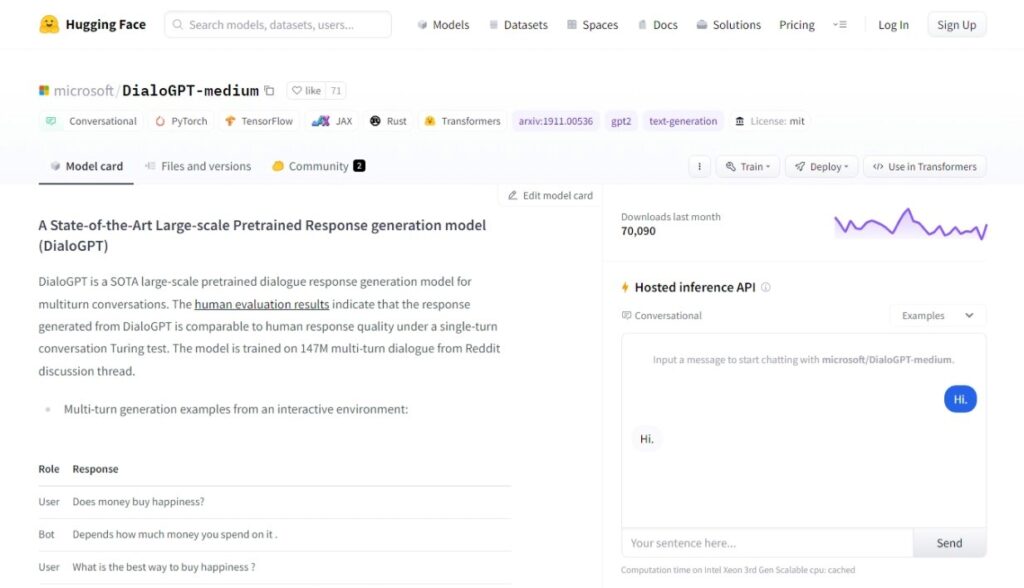 You can use the AI's suggested prompts, or you can create your own and have Dialo respond to it. DialoGPT's contextual awareness was not much better, as it frequently forgot what we were talking about.
That may also be the case if it's not completely trained and using an API. Additionally, it is devoid of any other functionality like model selection, microphone input, and picture generators.
Check out DialoGPT (Free)
8. Perplexity AI
Perplexity comes as a great alternative for the ChatGPT that provides a kind of conversational responses and content generation. The AI chatbot gets powered by the Open AI API just like the ChatGPT and comes with similar types of features and interfaces.
The AI chatbot brings information from different sources like Wikipedia, LinkedIn, and Amazon. Besides, this ideal alternative for ChatGPT shows the citations for sources but provides accidental plagiarism in a few cases.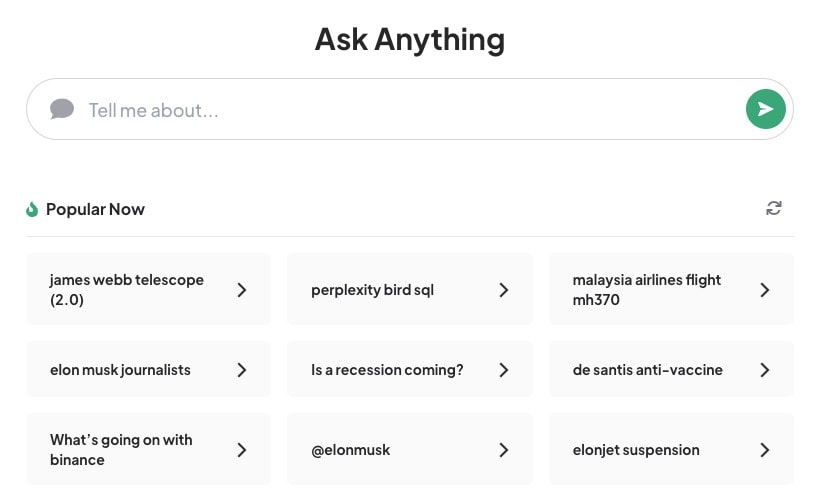 Talkback and personalities are also useless because there is no other method to communicate with AI other than writing. On the website, there is a nice dark mod and the chatbot was able to hold its own in a range of talks without sounding lost. Since we were unable to locate a multi-turn answer capability in this instance, it was unable to rely on earlier prompts.
Check out Peplexity AI (Free)
9. Replika
Replika has been on the internet for a long time which makes more natural conversations and we can say it all started right from here. The AI chatbot focuses more on companionship and relationship aspects. Moreover, the chatbot has a wider appeal with millions of people making conversation and building virtual relationships.
The chat program with AI capabilities was built based on the GPT 3 version of the language model with autoregressive. The model evolves its next interactions based on the previous chats and tries to make meaningful and deep conversations.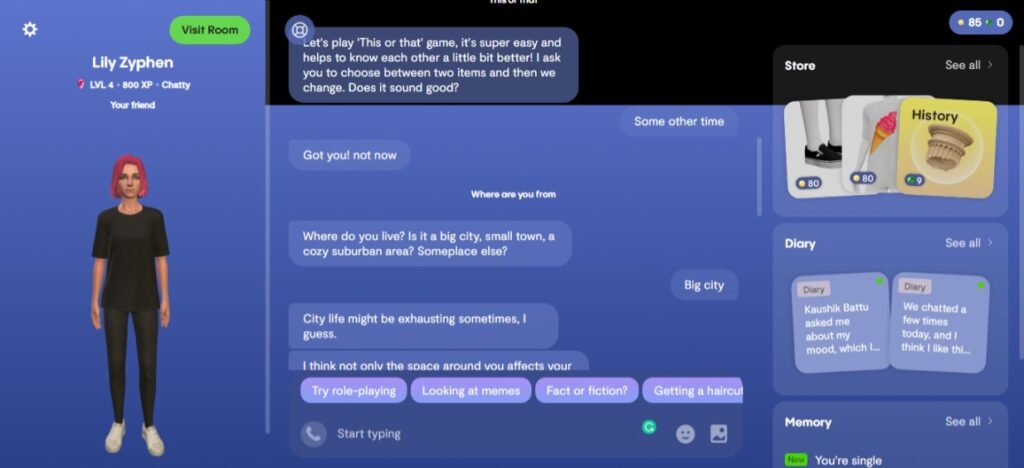 You can pretty much discuss anything with Replika when it comes to topics. Firstly, You begin by making a Replika avatar, giving it a name, and personalizing its appearance. Then you can start having about your day, expressing your feelings, and about any random information likewise.
Replika's sophistication is remarkable with its virtual journal that it updates with entries following certain talks. Moreover, you can play games, talk about zodiac signs and even make voice and video calls. You can check out this ChatGPT alternative for deeper levels of conversations.
Check out Replika (Free)
10. Elsa Speak
Elsa Speak is a virtual assistant created to aid users in conversing more fluently in English. It is an AI-powered platform that gives consumers immediate feedback and helps via speech recognition and natural language processing.
Users who utilize Elsa Speak may enhance their pronunciation, grammar, and vocabulary while overcoming their fear of speaking in English. The platform may keep track of a user's advancement and make tailored suggestions for advancement.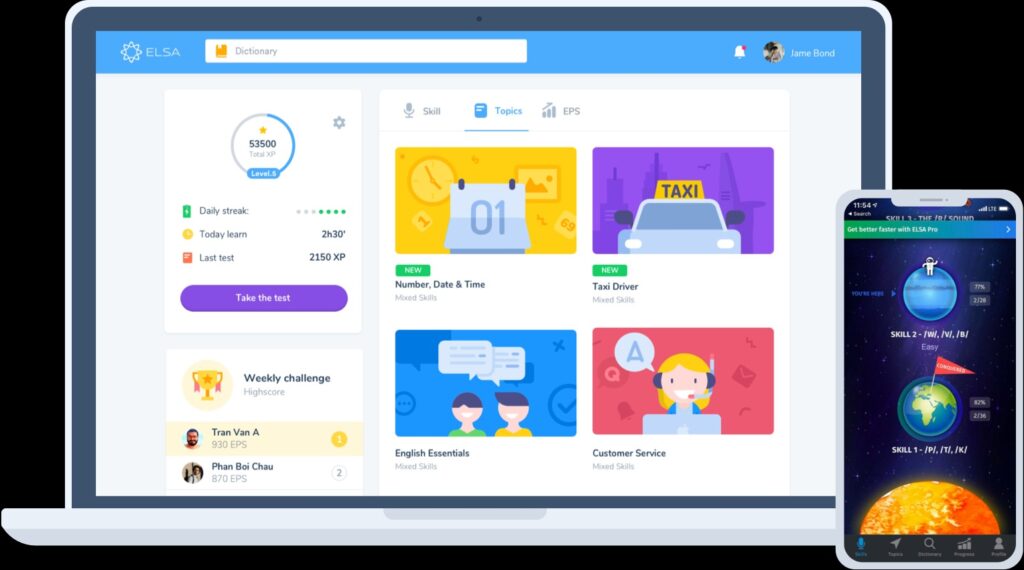 The learning domain provides interactive lectures and chats with a virtual teacher that are catered to the requirements and degree of expertise of each user.
It is a useful and satisfying approach for learning languages thanks to its AI technology and human-like interaction, and its capacity for cross-cultural divides makes it a crucial tool for creating a more interconnected and inclusive society.
Check out Elsa Speak (Free Trial: 7 days / Paid: $11.99 per month)
11. Chinchilla
Chinchilla has surpassed ChatGPT on the mathematical MMLU dataset and is built on transformer models, comparable to GPT-3 and BERT. This makes it one of the best ChatGPT alternatives with many features and benefits.
It is a Deepmind project and is known as the GPT-3 killer. The chatbot with its 70 billion parameters and compute-optimal model features four times as much data as Gopher. It's a perfect option who seek to use a language model for thinking, complicated AI writing, art, or search engine operations.
Since Chinchilla AI DeepMind is still in the experimental stage, the general public is now unable to utilize it.
12. LaMDA (Language Model for Dialog Applications)
The Google-developed LaMDA or Language Model for Dialog Applications is another great alternative for ChatGPT. It was built using 137 billion parameters and was pre-trained on 1.56 trillion words of publicly available online publications and conversational data.
The LaMDA project is regarded as a revolution in the field of NLP (natural language processing). Three metrics—Quality, Safety, and Groundedness—are refined in the ground-breaking paradigm.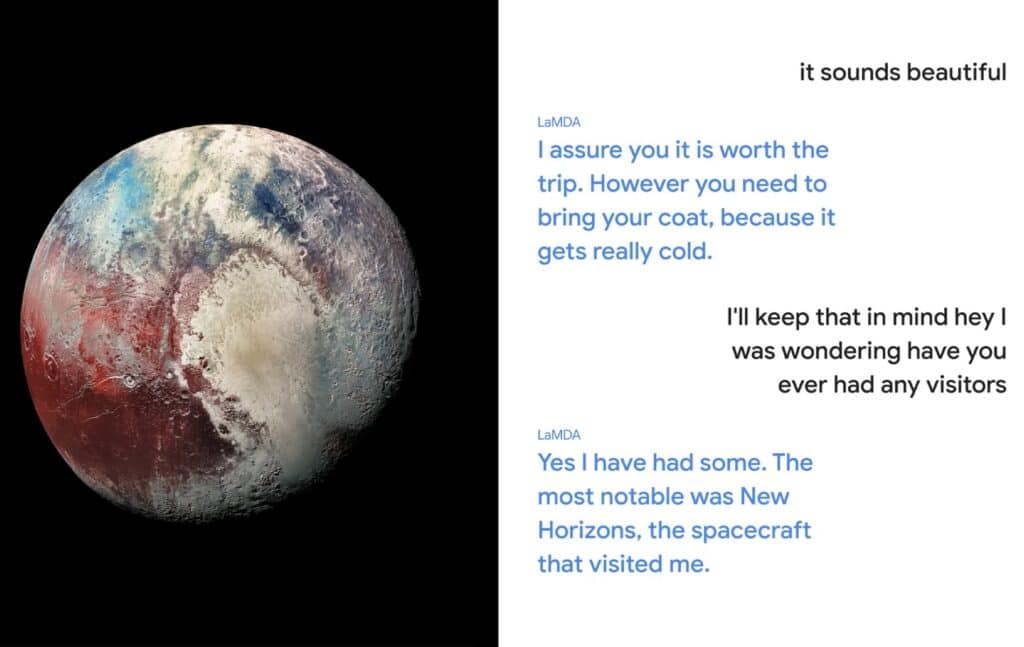 Besides, OpenAI's LaMDA is an AI-powered discussion system that can take natural language input and construct a coherent, natural, and context-acknowledged answer. LaMDA offers the unique ability to respond to follow-up inquiries, making it an excellent option and one of the finest ChatGPT alternatives.
Check out LaMDA
Try out these Alternatives for ChatGPT
These were some of the best ChatGPT alternatives available on the internet with a variety of features and powerful AI systems. Each has its own set of advantages and disadvantages, and choosing one to choose will be determined by the unique requirements of the work at hand.
However, we would suggest you check out the ChatSonic AI chatbot as it offers precise information, including real-time subjects, saves time by delivering voice instructions, and create fascinating digital artwork with a single click!