Google Chat, as a communication tool, comes with many productive and collaborative features. The application will now include a new set of features that will enhance the user experience even better. A few of these features are rolling out on the application, and the rest of the features will soon arrive in the Chat in the coming weeks.
These new features rolling out on Google Chat will help users reply to text messages faster. The latest updates on the application with faster replies let users make conversations swiftly during meetings while being super busy with something. The features help in expressing things uniquely and appropriately.
Google Chat New Features Help in Communicating Better and Faster
The Smart Compose feature that made a debut on Gmail and Docs has now arrived on Google Chat. It's a feature that lets users generate quick chat suggestions that check the inputs provided and give an appropriate reply text. Furthermore, it even analysis the text and cross-checks for grammatical mistakes.
Users can hit the "Tab" button to accept the suggested suggestion. Smart Compose will soon support English, French, Spanish, Italian, and Portuguese languages. The Message Editing option on the chat will allow the users to change the text according to the user's needs or delete the message.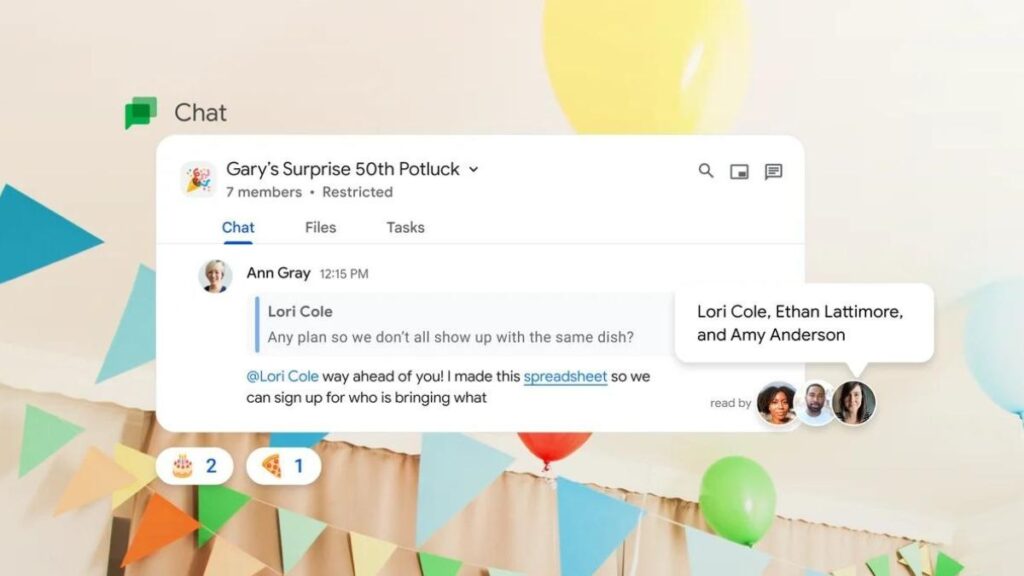 The next feature on Google Chat is Quoting messages in group chats. It's a nifty feature that lets you quote a message in a group chat that helps users to keep track of things. This particular option provided in the Chat will come in handy to let people have an idea of the situation. Currently, the feature is available for all users on Google Chat.
On the other hand, users have the vicinity to hide inactive conversations from their chat list. Users that have more than 10 conversations or spaces in the chat list can hide the inactive DMs and spaces. The inactive conversations that were made in the last seven days will be hidden from the chat list.
Other features include links to text that lets users directly select a portion of the text and insert a hyperlink. Users can easily add to a particular text using the Command or Control + K key and insert the link directly.
Lastly, the application will now support conversations from other apps like Asana, Zapier, and Giphy. This feature will soon roll out to all the users in the coming weeks.