The mobile users are of two types; those who buy premium apps and others who become content with free ones. Both the users enjoy getting premium stuff for free, though.
Recently, Google Play Store has got a revamp. The most significant feature 'Free App of the Week' will make everyone smile.
Let's have a look at what has changed with the recent update of Google Play.
Google Play Store Gets a Free App of the Week Section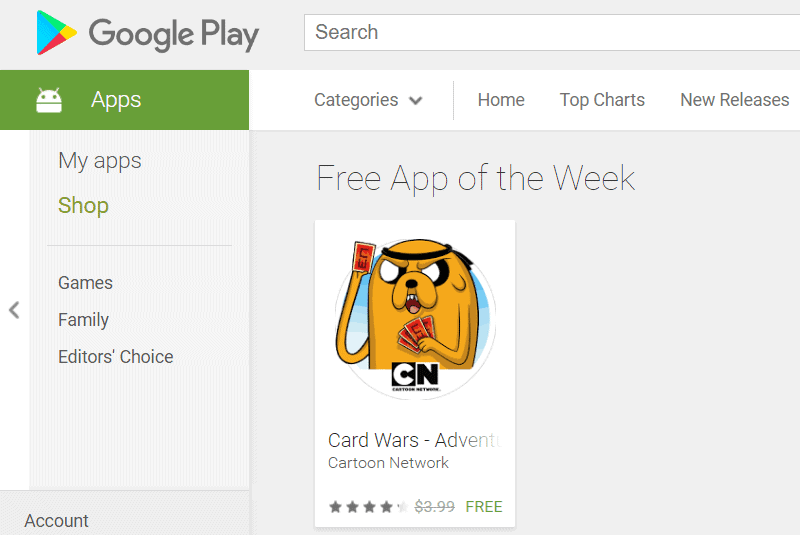 Google Play completes its fifth year in 2017. Yeah, there was a dedicated store for apps even before it goes live. Still, Google Play is what united many services (music, gaming, store, etc.).
The new section on the store named Free App of the Week features one paid app every week and allows us to install it for free of cost. The offer stays live exactly for seven days. And, it goes back to being paid once the offer period expires.
How can you see the new section? Well, open the store on your phone or the desktop. You need to scroll down to the bottom. There sits the free app. It is a weird position to feature an app. Still, it's worth the scrolling.
Can't you see the new section? Then, you can click here to get there directly.
Update (23/04/2017): This section is currently unavailable on Play Store. Seems Google removed it for some reasons without any announcement.
I know some of you didn't get a chance to see the Free App of the Week section. That's because Google hasn't rolled out the feature to every country. If the speculations are believed, they are testing the feature in the US only (many reported that they were able to see it using the direct link, though).
The free app of this week is Card Wars: Adventure Time. Normally, you have to pay $2.99 for it. Even if you are not excited by the current offer, you must wait for the upcoming ones.
A few weeks ago, Google allowed the app developers to promote their apps by slashing the original price. They can now display a strikethrough over the old price and feature the new figure on the bottom.
The My Apps section also got a revamp. You see four tabs there; installed, updates, library, and beta. You can also sort the list of apps in the alphabetical order, last used, updated, or size as well.
The rumors suggest that the store will get a new editorial page soon, where the editors feature handpicked games and apps.
Still sad about not being able to have Free App of the Week? Let's wait for Google to roll it out globally.