With the rapidly increasing rate of photographic filters and visual enhancers, there is a race to upload appealing photos online. Consequently, there are a lot of Photo Editor apps and software available to achieve the same. But the issue arises when some Photo Editor software requires complex procedures before you reach your desired eye-catchy image.
In this situation, it becomes a hectic task to look for an all-rounder image enhancement tool that can solve the purpose of a photo editor, photo cutter, photo erase, photo minimizer, or even photo filter tool.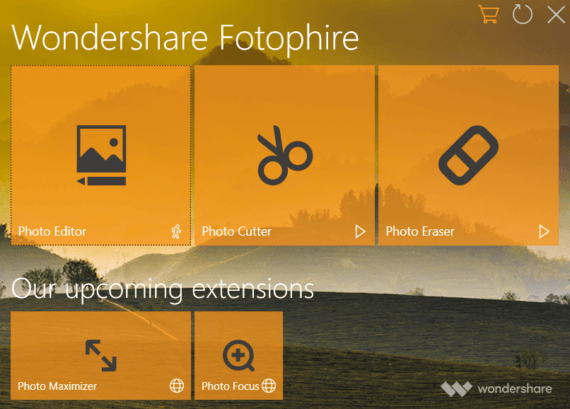 Your hunt for such kind of photo editor ends here. We present you Fotophire Photo Editor from Wondershare which is an all-in-one photo editing solution for all your needs. With Wondershare Fotophire, you can do all those fancy-looking image optimizations like a pro!
Still not impressed? Don't worry, we have got some great features to highlight, which will eventually help you reconsider your thoughts.
Wondershare Fotophire Photo Editor System Requirements:
Operating System: Windows 10, Windows 8, Windows 7
Processor: 1 GHz Intel Pentium Processor or equivalent or above
RAM: 1 GB RAM
Space: Minimum 200 MB hard disk space
Wondershare Fotophire Photo Editor Features
Our protagonist is a multi-talented image editing tool. You will be able to easily play with photos. Fotophire allows you to remove background if you want, add fancy text to create brilliant master-piece quotes as well as add stunning filters. Moreover, you can erase an object, add a secondary image and even magnify your image.
What's more? You get to change the resolution of the images and add soft-focus using the Photo Focus tool. In fact, this is a great alternative to Lightroom online editor if your image processing experience is next to nothing.
1. Photo Editor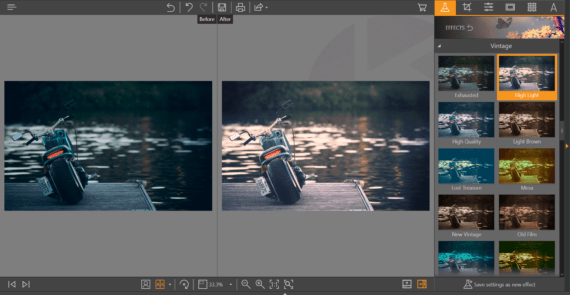 Without a doubt, the most basic feature of any photo editing tool is to change image resolution, add frames, cut, crop or paste and all these are available in the Fotophire Photo Editor. Significantly, the list doesn't end here. You can add text, enhance light curves, as well as add color tones. Further, you can use the inbuilt directory of 200 predefined effects and download more from the Internet. Since the photo editor supports PNG, JPEG, TIFF, BMP, and 13 more image codecs, you will never face any compatibility issues. Not to mention, the overall experience with the photo editor is quite seamless and swift in operation.
Also Read: Easy Fix For Keyboard Typing Wrong Characters in Windows 10
2. Photo Cutter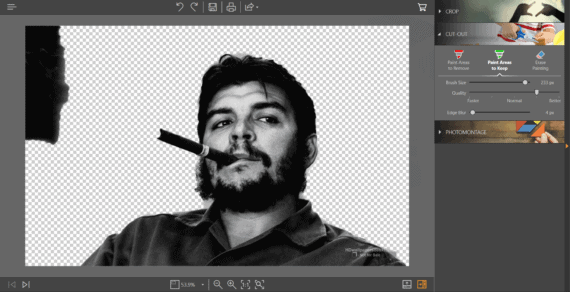 You clicked a stunning photo but someone photo-bombed you in the background, you will be disheartened, right? Well, the Fotophire Photo cutter tool certainly has this covered for you. You can easily change the background and also remove it completely to add impressive light art.
Additionally, the photo cutter also features enhanced color-detection and matching technology which allows you to avoid abrupt transition changes between the layers.
3. Photo Eraser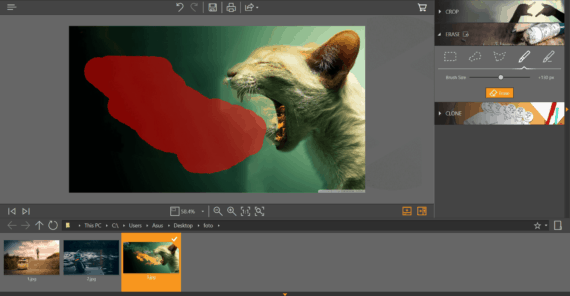 For instance, let's imagine that you have got a watermarked image that you want to use then what will you do? Fotophire comes to the rescue here as well. All you need to do is deploy the photo cutter tool to remove all the void parts of the image.
Now even if you got a great picture with someone who you don't like, simply use the Wondershare Fotophire photo eraser tool and get rid of all the unnecessary things to get the perfect image you desire.
4. Photo Maximizer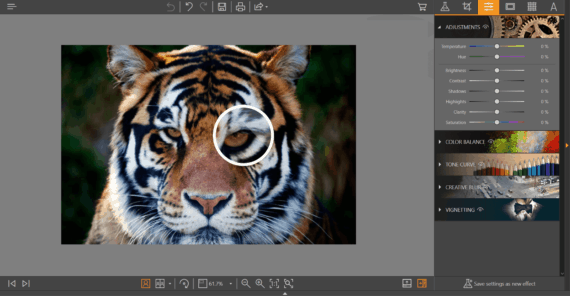 With 8 different sets of zoom settings, you can enlarge either a portion or a complete image by limiting the pixel burst rate and auto-enhancing the noise levels. The enlarged or maximized images are ideal for getting prints in high resolution while attaining maximum quality.
Furthermore, the Fotophire photo maximizer tool features color correction, denoise capabilities, pixel and blur correction, which all together help to enlarge a photo by 1000% while maintaining image sharpness and resolution.
5. Photo Focus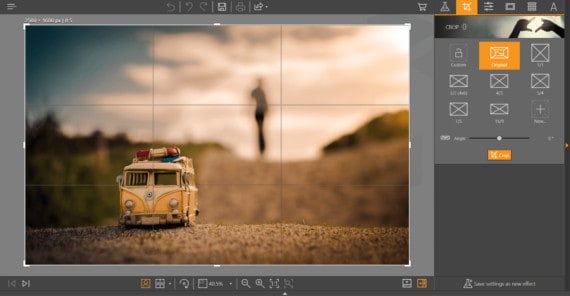 An ordinary photo can also attain a professional touch if it has the correct amount of depth and focus. With the Fotophire photo focus tool, you can refocus on an image area of your choice and highlight a particular part. You can either select from a range of presets or manually set the focus points to enhance the image.
How To Get Started With Fotophire Photo Editor By Wondershare: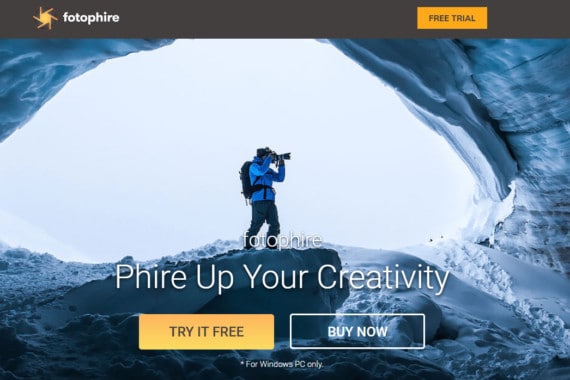 After going through all the features, it will be quite easy for you to consider Fotophire or not. Even if you are not sure, you can download and try the Trial Version for Free.

Subsequently, you can continue to use the software after paying a minimal amount of $59.99 for a licensed genuine copy.
What's more? The software comes with a 30-day money-back guarantee!
Also Read: How To Install Bluestacks in Windows without Graphics Card
Final Words
With as low as $59.99 for an annual subscription to such a marvelous all in all photo editor, the price is definitely worth every penny. You get all the premium features with built-in tutorials to help you at every stage of applying the desired image processing. This tool is one of the best Microsoft Paint alternatives.
Its super easy-to-use working interface allows even a beginner to edit and retouches images like a pro!