In Windows one often faces a problem, the Network just shows Limited, and it does not transfer any data and does not operate. Now this problem persists specifically in Windows 8, and the Windows 8.1 fixes this bug. But what if you cannot upgrade to Windows 8.1? Here is a simple tutorial which would help you to fix the Limited Network Error in Windows 8.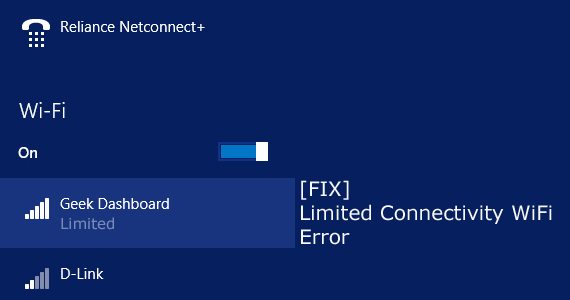 Also Read: How to Reset Password in Windows 8
Follow these steps to fix the WiFi Limited Error
Limited connectivity error arises due to many reasons. Here we are covering 2 main solutions to fix limited connectivity problem in Windows 8 and Windows 8.1 desktops/laptops. This same trick may also work on Windows 7 devices as well.
How to Fix WiFi Limited Connection issues in Windows 8 by updating drivers
Now we will try to fix the problem by updating the device driver of the device, follow the steps to do so.
First of all, open the Device Manager.
You can do that by a number of ways. The Simplest is by swiping your cursor to top right corner and click on Search. Now type "Device Manager" and then open it.
Now in the Device Manager, click on the "Network Adapters" option in the left menu, which will expand when you click on it.
Now click on the Network Adapter or Wireless Network Adapter, which is showing you the Limited Connection error.

Then right click on it, and then choose the "Update Driver Software" option.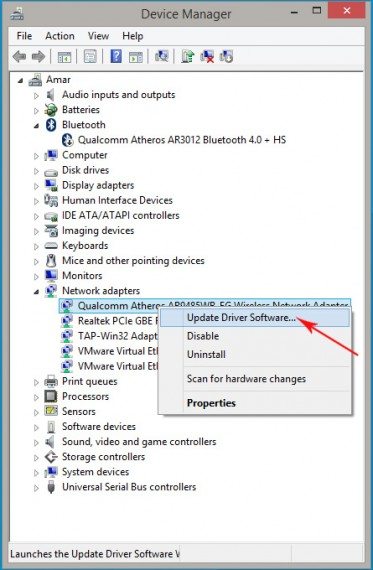 Now a new window will appear on the screen, as shown in the image below. Now you need to select the option "Browse my computer for driver software".
Then click on "pick from a list of device drivers on my computer".
Now when you locate the drivers, you would find two drivers, one of them would be by Microsoft, and the other one would be provided by the Manufacturer.
You have to choose the driver that has been provided by the manufacturer.
Then click on the "Next" option.
Now save the changes, and close the window, and then restart the computer.
Congratulations the problem has been solved.
In most cases, limited connectivity WiFi issues in Windows 8 disappears after updating drivers as said above. But not everyone is lucky enough right? If you still can't get rid of limited connectivity WiFi issues even after updating drivers provided by the manufacturer, then try below mentioned command prompt trick.
Fixing Limited Connectivity Error using command prompt  
Well, the above would solve the Limited Wi-Fi problems in almost 90 percent of the cases, but still, there are about 10 percent cases, in which the problem still occurs even after doing the above. In that case, follow the steps below.
Open Command Prompt.
Make sure you run it as an Administrator.
Now enter the following commands in the CMD, enter one line, then press enter, and then the other and then again press the enter key, and so on. Make sure you are in C:WindowsSystem32
netsh int tcp set heuristics disabled

netsh int tcp set global autotuninglevel=disabled

netsh int tcp set global rss=enabled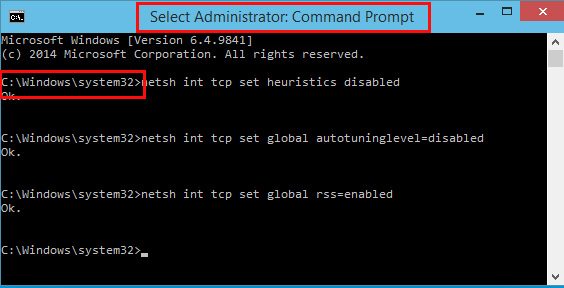 Now after that you will be prompted to restart your computer, Restart it.
The problem would be fixed when you are back.
Also Read: 10 Best Apps for a Windows 8 PC
So this was a short post, by which you could easily fix the Limited Connection problem in the Windows 8. I hope this helped. If you face any problem or face any error, do contact us through the comment section below, and we will try to get back to you as soon as possible.