Some time ago, Google launched its own branded smartphones range called Google Pixel. Google Pixel and Google Pixel XL were launched simultaneously under this range. Being a Google device, Pixel and Pixel XL were instant hits among the mass across the globe. With time, Google Pixel users started experiencing problems with the device, Google Pixel overheating problem is one of the most common ones. Today, we will share a few excellent ways to fix Google Pixel overheating problem.
Google Pixel is the first attempt by Google at manufacturing a Smartphone device under its own hood. Hence, it has been the subject of numerous problems since its release into the market. Among the many problems, overheating issue has been the most critical one as it causes the phone to shut down frequently.
Well, if you own a Google Pixel and facing the overheating issue with the Google Pixel or Google Pixel XL, then don't worry we have got you covered.
Solutions for Google Pixel overheating issues
In order to fix Google Pixel overheating problem, you need to find the main reason that heats up the device. It could be an app, a process, or functionality. Find the root cause, troubleshoot the Google Pixel overheating problem, and resolve the issue instantly.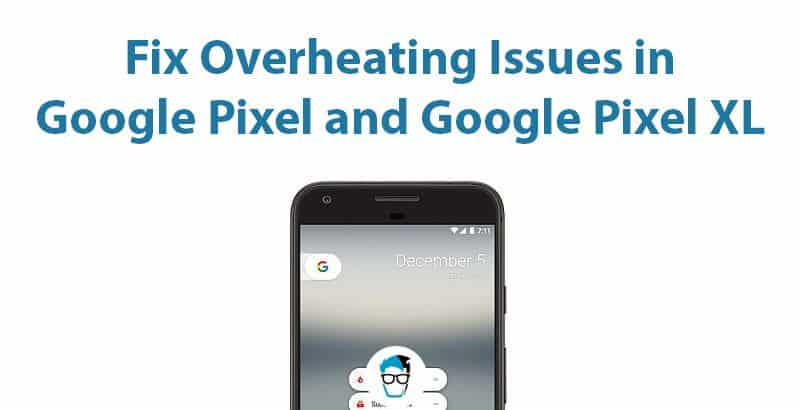 Here, we have listed down 9 troubleshooting methods to fix Google Pixel overheating problem.
1. Lower the Display Screen Brightness
Lowering the screen brightness is the quick fix to counter the overheating issue of Google Pixel. Although a temporary solution, it works like magic for your device. Too much brightness is not great for the eyes as well. So, unless you need that extra brightness, keep it to minimal.
2. Remove or Replace Phones Back Protection Case/Cover
Protecting the phone with tempered glass on the front and a case/cover on the back is the first most thing a lot of people do after buying an expensive smartphone. However, not all back covers are the same. There are different back cases ranging from Soft Case, Hard Case, Rugged Case, etc. They trap the heat generated from your device and the heat can't escape resulting in overheating.
You should try removing the back case and see if Google Pixel stops overheating. If the back case was the reason, replace it with a new back cover with proper ventilation to escape the heat. Also, while playing resource-intensive games like PUBG, remove the back case during the gameplay to prevent overheating the device.
3. Restart your Google Pixel
Restarting the Google Pixel is yet another quick fix to stop Google Pixel overheating issue. Yes, you read that right. It may sound very simple and easy solution to such a complicated issue. But if you try to understand this properly then you may find it as the best possible solution. Any computing device such as a Smartphone heats up due to overprocessing. Once restarted, all the running processes stop and this will cool down your Google Pixel. This will work on both Google Pixel and Google Pixel XL.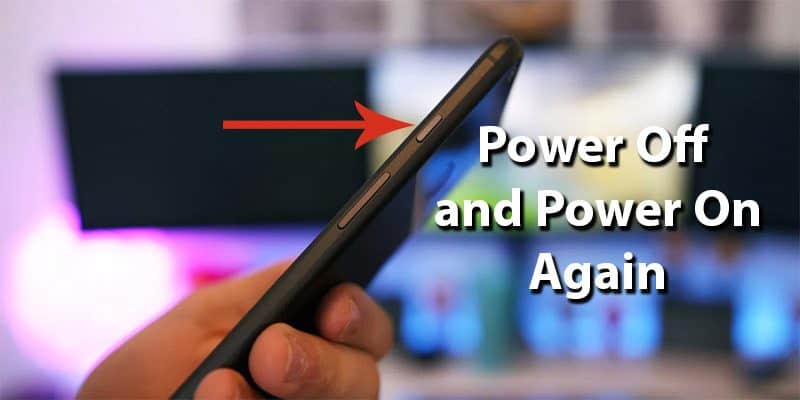 4. Reduce the use of Google Pixel as a Wi-Fi hotspot
Reducing the usage of Hotspot and tethering on Google Pixel or Google Pixel will solve the overheating issues. It is recommended to disable tethering and Wi-Fi hotspot if you are not using it anymore. This is yet another temporary and quick fix to the Google Pixel overheating problem.

5. Boot Google Pixel in Safe Mode
Booting in safe mode is another simple and quick solution to fix Google Pixel overheating problem, here's something a bit tricky. As explained earlier that overheating of the device happens because of one or more applications consuming a lot of power. Well, you can always boot your Google Pixel in Safe Mode to check whether it's a Google application or a third-party application that's causing the overheating.
To boot your Google Pixel in safe mode:
Press the Power button and a list of options will pop up on your screen.
Long tap on the Power Off option until it displays the reboot to safe mode option.

Tap OK and the Google Pixel will restart into safe mode. You can verify that by the "Safe Mode" icon that appeared on the left bottom corner of your device.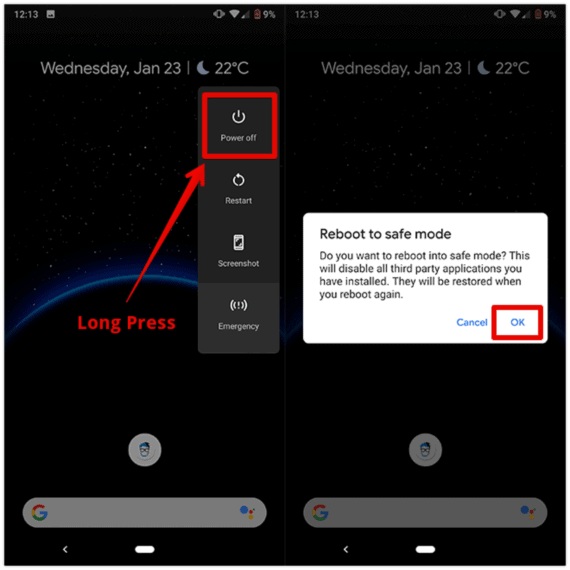 Once in Safe Mode, you can check whether the overheating problem is resolved. If it is, then it is evident that one of the third party applications on your Google Pixel is at fault here. Boot the device normally and start uninstalling the third-party apps one by one to check if it solves the overheating problem.
If Google Pixel didn't cool down even after booting in safe mode, then definitely Google Pixel overheating problem is due to one of Google's preinstalled applications.
6. Remove the Application Consuming Most Power
Uninstalling the application consuming the most power will fix the Google Pixel overheating problems. The reason is that the application in question here takes up a lot of processing and power which heats up the device abnormally.
Go to Settings > Battery and Tap on 3 vertical dots on the top right of the screen. Select Battery Usage and check which app is eating up the most power that results in overheating. The culprit among the apps could be a built-in Google app or a third-party app.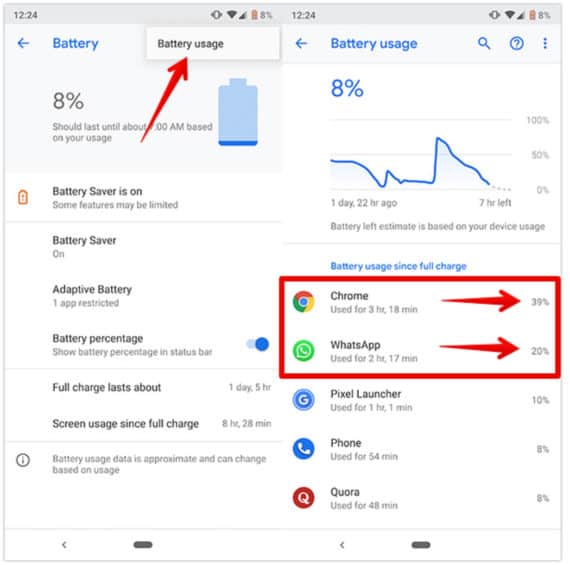 If it's a third-party app, you can simply remove it and solve the overheating issue. However, for the built-in apps, it may not be possible to uninstall them. So it is recommended to clear cache and data of that particular app and force stop it as an alternative for uninstalling.
7. Stop using your Google Pixel while charging
It is advisable to quit using the device when it is charging. Your device is already heating up to charge the battery when it's plugged in. Using the device during the charging process will only heat up the device even more. Hence, you must stop using your Google Pixel when it's in charging mode.
8. Wipe Cache Partition
If none of the above solutions work for you, then wiping the cache partition could be the next solution to fix Google Pixel overheating issues. This simple trick will wipe all the cache data on your device. There's no direct option on your device to wipe cache partition.
In order to wipe the cache partition, you must follow the instructions below:
Power off your Google Pixel completely.
Press and hold the Power and Volume down buttons altogether until the phone boots into FastBoot mode.

Now press Volume Down 2 times and then press the Power button to open "Recovery Mode".
If you see "No Command" text, all you need to do is press & hold the power button and press Volume up button one time.
Navigate to "wipe cache partition" using Volume down and hit the Power button to confirm.
Choose Yes on the next screen and wait until entire cache is cleared.
Finally, select Reboot System Now to restart Google Pixel normally.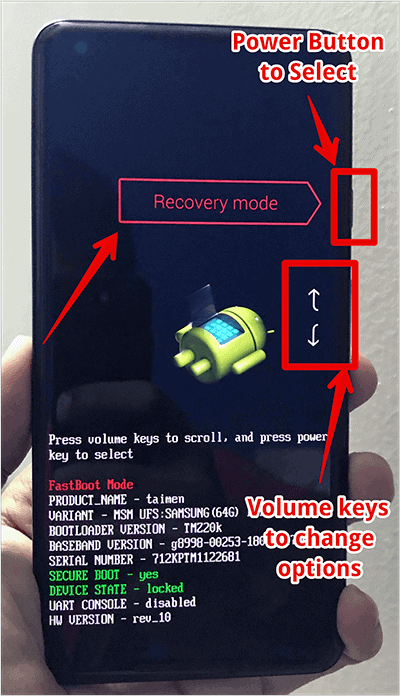 When your Google Pixel reboots, you can verify if that solves the overheating issues. In many cases, this method works brilliantly and fixes Google Pixel overheating problem.
9. Factory Reset
The last retreat is to factory reset your device and restore your Google Pixel back to default settings. Use this as the last resort and make sure to backup your data before you choose this option. This option will erase everything on your Google Pixel. You will have to set it up from scratch as you did when you took it out of the box for the first time.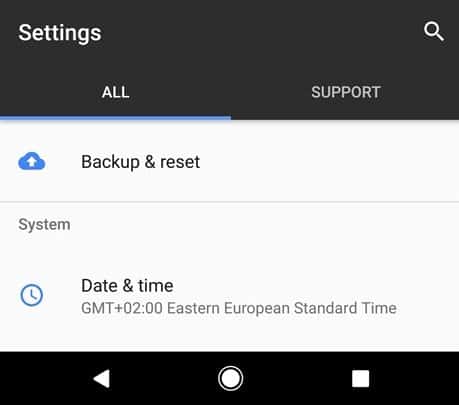 To factory reset your Google Pixel, you need to navigate to the Settings > Backup & Reset > Factory Reset. Tap OK to confirm Factory Reset.
Conclusion for Overheating problem in Google Pixel Devices
Try out these methods one by one to resolve the overheating of your Google Pixel. If none of these methods work, then you must call Google support and ask them to fix Google Pixel overheating problem. Comment down if you face any issues while trying this troubleshooting guide.