If you're a frequent Mozilla Firefox user like me, I am sure that once in a while you must have encountered the "Could not find the Mozilla runtime error" on your PC. Well, this article is simply about recovering from the Mozilla runtime error and fixing the issue whenever your browser throws the error in the future.
Things were different before Mozilla Firefox came onto the scene. Earlier, we had to rely on the slow Internet Explorer, the default browser on Windows PC and those were some challenging days on the internet. However, Mozilla launched Firefox and things got simpler and faster for most of us.
Despite being one of the best web browsers on the internet today, Mozilla Firefox has its own vulnerabilities. Mozilla runtime error is one of them. Well, there's nothing to worry about this issue because a simple fix can help you overcome it just like that.
Here in this article, we'll show you how to solve Could not find the Mozilla runtime error in Windows operating system.
Why "Mozilla runtime error" occurs?
Well, before we move on to the solution to fix could not find the Mozilla runtime error, it is important to understand the reason behind the occurrence of Mozilla runtime error. This error occurs on two occasions:
An update went wrong. Firefox browser offers regular updates that are automatically downloaded and installed on your PC. Sometimes, these updates are conflicted with existing programs such as security software and Firefox throws the could not find the Mozilla runtime error.
The Firefox program is corrupted because of some malicious program or an incompatible browser plugin or add-on.
Simple method to fix Firefox's could not find the Mozilla runtime error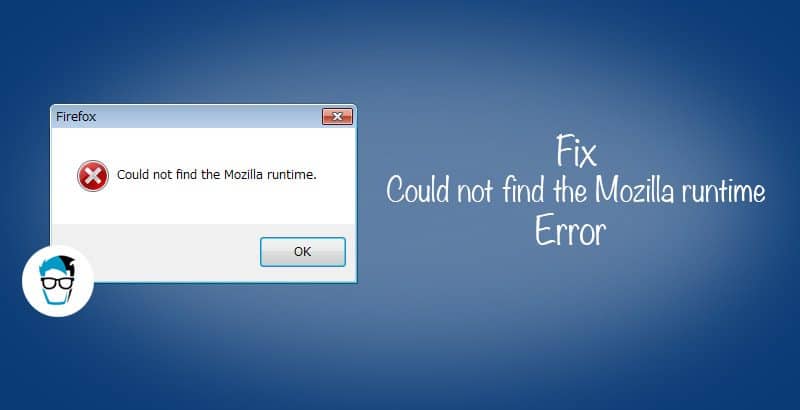 Often times, it is experienced that when you open your Firefox browser using the icon on your desktop or taskbar, the program throws a popup box saying 'Could not find the Mozilla runtime' and doesn't let you use the browser.
here's a simple 3-step method to fix this Mozilla runtime error:
Step 1
First we need to download the latest setup of Firefox to get started. Open any another web browser such as Internet Explorer or Google Chrome and download the latest Firefox version from its official website and save it on your desktop.
Since we're not uninstalling the browser completely, no data loss will happen in this process.
Step 2
Once you have downloaded the latest Firefox set up, go to OS installation drive (mostly C Drive ) > Program Files and find the Mozilla Firefox folder there. Quickly delete the folder without any second thoughts. Make you delete the folder from Recycle bin as well.
If you can not find Mozilla Firefox folder in Program Files, consider checking it in the Program Files (x86) folder. It happens when you install 32-bit software on a 64-bit Windows machine.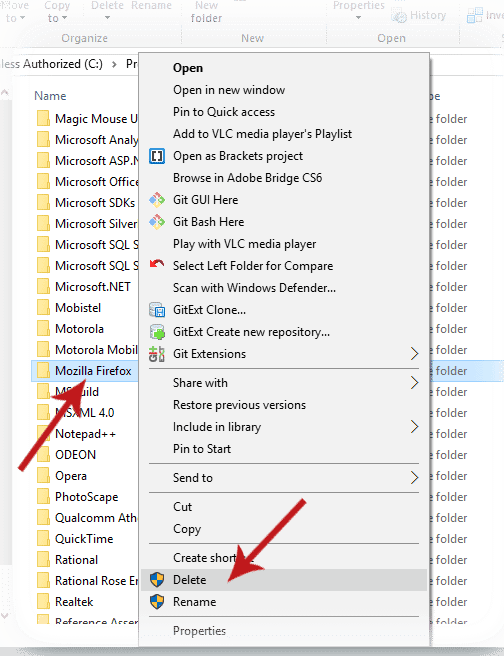 Step 3
Next, you need to begin the installation process of the latest Firefox using the previously downloaded Firefox set up.
That's it. You can now use Mozilla Firefox without could not find the Mozilla runtime error. You will also be surprised to find that all your bookmarks, plugins, add-ons and other browser data are still intact after the new installation.
Well, these browser data aren't saved inside the Firefox folder located in Program Files section. Hence, none of your important data is lost even after you delete that folder and install a fresh version of the browser. Most importantly, this will quickly fix the could not find the Mozilla runtime error and let you browse freely on Firefox.
Over to you!
So that's how you can overcome could not find the Mozilla runtime error with one simple and quick fix. However, there could be other ways to solve this "could not find the Mozilla runtime" error or ensure that it never occurs in the future.
So, if you have any solution to get rid of the could not find the Mozilla runtime error, then feel free to let us know in the comments below.