What we think about
Filmora Video Editor
UI

8.5
Speed

7.5
Features

9
support

9.5
A video editor from Wondershare with great UI/UX with impressive features including transitions, motion graphics, overlays and filters and much more. It has all the features that a video-editor novice needs. You really need to see this to believe this. It also has got basic audio editing like trimming, fading etc.
We're here today with one more exciting review on best video editor software from Wondershare, Filmora. Its really cool, in fact a stupendous video editor software for novice and professionals alike. It has really modern and simple design and is very simple to use and edit videos. Now we'll discuss all its features in depth. Filmora Video Editor can be downloaded free from it's official website.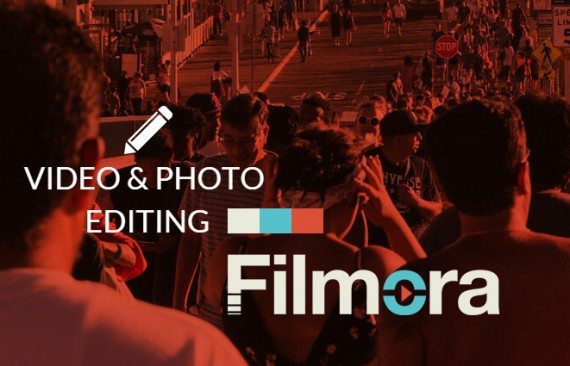 Note
: This is an updated version of
Wondershare video editor software
we reviewed earlier. If you are using it on your PC, just update it to get Filmora Video editor.
If you are looking to edit your short films or planning to add some professional movie effects, this latest updated version of Wondershare Filmora video editor is the best option for you. Check out the detailed review and features of Filmora – Ignite your Story video editor
Filmora Video Editor Software from Wondershare Review
This is an unbiased review from Geek Dashboard. All views mentioned in the review are from the mind of reviewer. We tested this software for couple of days before judging this video editor. We found Filmora very easy to use and handle. Hope you are excited to read the view.
Check this official videos to have a clear glimpse
Interesting features and options in Filmora – Video editor
So, let's get started and go deep into the review. We mentioned the considerable features of Filmora video editor below. Have a look at them to have a clear idea about what you can do with this awesome video editing software.
Simple Effects
Here are special and simple features you can find in Filmora Video Editor.
Speed Control:
You can control the motion or the speed of your videos. With this, you can change the pace of videos to desired results.
HD:
Don't miss out! With this editor, videos are produced with crystal-clear and High Definition quality. So all the videos and close-ups are perfect to each pixel and every detail is viewed.
Transitions:
Filmora includes exquisite transitions so that your videos are transformed into magical stories. And, you're able to create masterpieces with minimal efforts.
Auto Enhance:
This features enables your videos to automatically adjust its saturation, colour and contrast. Thus, your videos are intensified and look better.
Social Sharing:
As specified by its name, this feature helps you to share all these videos with your acquaintances and friends and promotes sharing!
User Friendly Interface
Filmora is developed with awesome UI. Even a newbie to these kind of tools can easily understand and use this tool with ease. You can check the below video for visual look of User Interface.

Other Basic Features
Here are some common features, you will find in most of the video editing tools. We divided them into two categories. Have a look at them:
Also Read: Best Photo Editing Software's (Alternatives to Photoshop)
Video and Photo Editing:
It includes basic features which are useful while enhancing the videos. Some of its features are:
| Feature | Description |
| --- | --- |
| Trim | To trim the videos |
| Merge | Used to merge two or more pieces of video clips |
| Crop | This is used to crop selected part of the video to remove the unnecessary parts of video |
| Rotate | You can rotate the videos to change the orientation. |
| Brightness, Contrast and Saturation | You can adjust these levels with just one click |
| Aspect Ratio | You can choose an Aspect Ratio to make the video clips look even better |
| Speed | Changes the speed of video / frames per seconds to make the video run faster or slower then normal |
Audio Editing:
Yeah! You read it right! You can do basic audio editing too with this. Some of it features are:
| Feature | Description |
| --- | --- |
| Trim | To trim the audios |
| Split | Used to split two or more pieces of video clips |
| Fade In and Out | You can fade the audio in and out to give a natural look |
Advanced Editing options in Filmora
Now lets do video editing like professionals do. Confused? I know you're. But no need to worry Filmora is here for and will create some really good advanced effects.
Scene Detection:
This features detects different video clips and footage's so you don't waste your time and pay more attention to other details.
Picture In Picture:
PIP or picture in picture helps to overlay some smaller videos on an existing video. This feature will help the tech reviewers a lot while doing some how-to related video tutorials like this.
Flash & Hold:
With this feature you can create blur effect or fading away effect and bring your videos to life!
And some other really good options including Tilt screen, green screen and much more.
Also, it boasts about its creative effects and overlays, some of which you can see in the screenshot below.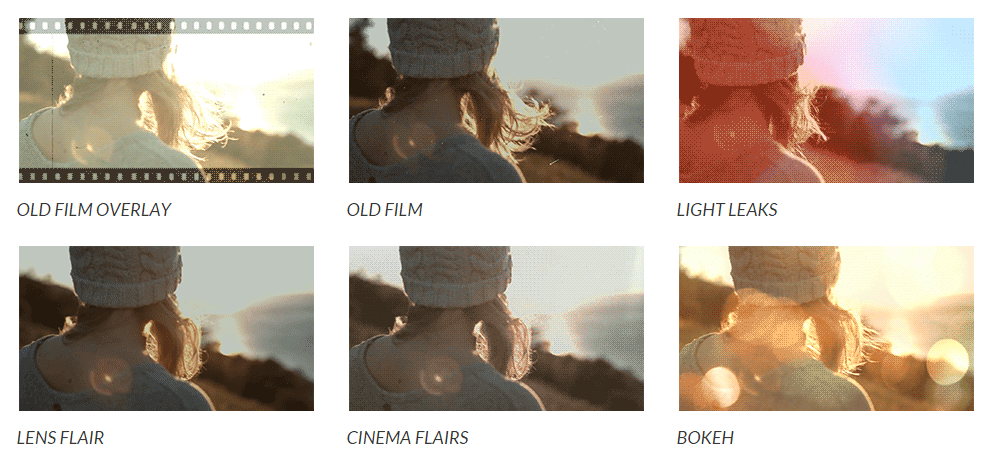 Supports Multi-Platforms
Filmora is ready to get installed on both Windows and MAC. You can get more details for Windows and MAC OS from below link
Download Wondershare Filmora Free
Final Words
Wondershare Filmora is really a modern Video editor which helps us to produce a high quality and good looking final video outputs. You can share the produced video directly in Social Media, or save them to your PC or even you can burn them to DVD.
Let us know what you like the most in Filmora Video editor from Wondershare.
What we think about
Filmora Video Editor