Social media platform Snapchat introduced a new game to aware people about Coronavirus myths. The new game is aimed to aware people about Coronavirus facts and myths. Users can access the game in filters option along with other games and filters.
The social media company has introduced a new image filter that doubles up as a trivia game to bust myths about Coronavirus. The new COVID-19 Myth Busting game filter, lets users answer Myth/Truth questions regarding coronavirus and it also provides the correct information regarding COVID-19.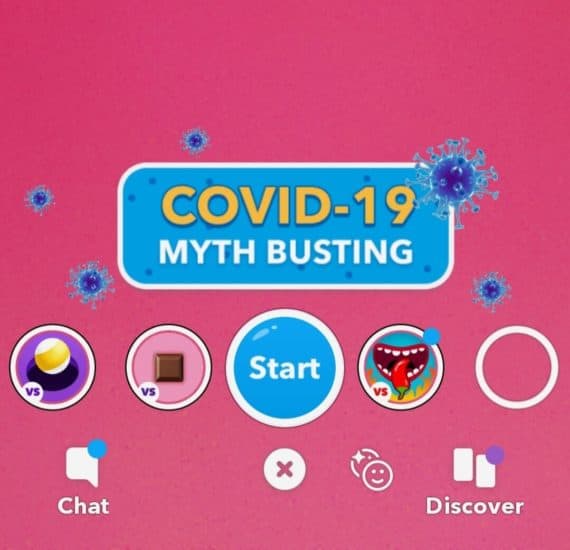 How to Play COVID-19 Myth Busting Game
Unlike the other image filters and games users have to take a selfie from the app and apply for the COVID-19 Myth Busting game filter. After completing the application process, users will be prompted with statements about coronavirus and given a choice between Myth or Truth. On giving an answer it will tell you whether your answer is correct or incorrect.
After every question, the app tells you the reason behind the fact. If you select the wrong answer, it tells you the reason, and then some viruses come in your smartphone's screen and it sanitizes smartphones screen.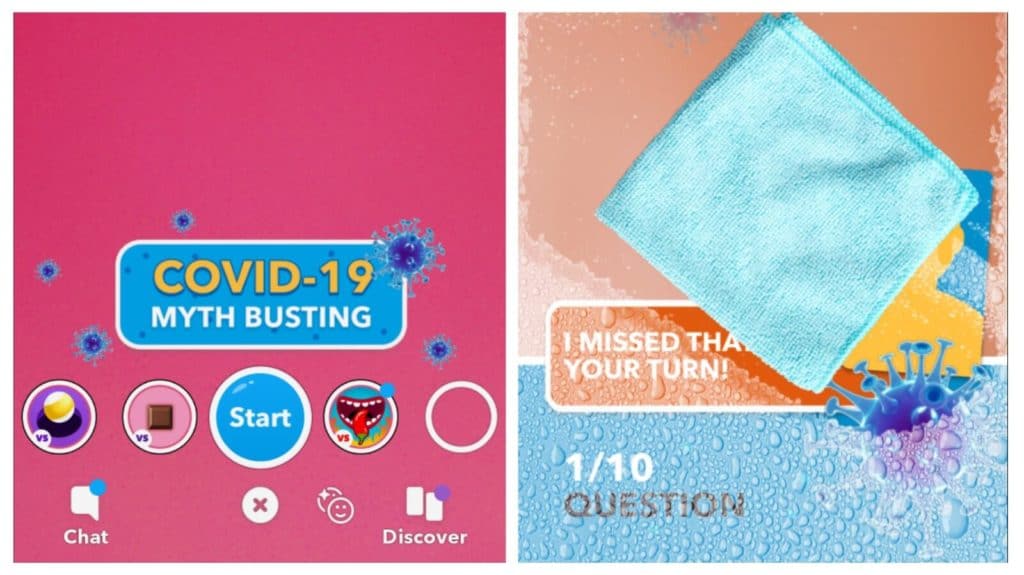 Users can share their results with friends by adding the photo on their wall or by sharing it. Also, users can also invite their friends to play the game. For now, the game only has 10 questions. More questions could be added in the future. It asks questions like "Hair Dryers are Affective At Killing COVID-19" the answer to which is "Myth."
Snapchat said it is getting all of the information from the World Health Organization (WHO) and not from unreliable sources. So, we can completely trust the facts. By introducing the game Snapchat is aiming to entertain its users as well as educate them at the same time.
This is a unique way to spread awareness about the pandemic. Other social media companies also spreading awareness by other methods. Facebook and WhatsApp recently have launched a Chatbot with the Health Ministry and MyGOv in India. The chatbot can give you a lot of information and suggest videos on the COVID-19