Graphics Interchange Format aka GIF turned 30 yesterday. As one of the most popular image formats among social media users celebrates its birthday, Facebook came up with a gesture as a happy event that the platform finally allows us to drop GIFs in the comment box.
The Facebook-helmed applications (Messenger and WhatsApp) already have the feature to search and send GIF files without wandering much.
You can Now Comment on Facebook with GIFs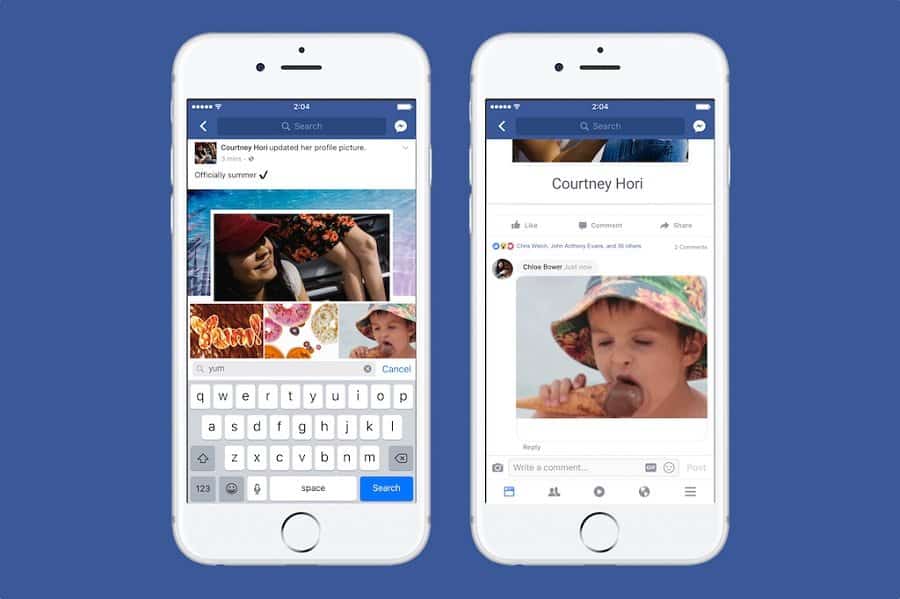 The announcement came out yesterday (15 June 2017) that Facebook is going to provide the users with the facility to post GIFs as comments. The format became an official standard among the computer users back on 15 June 1987.
Leaving a GIF comment isn't a complicated task. You have to tap the comment box to get the GIF button near the smiley icon. Then, you will get the trending GIFs at your fingertips. In case you don't find anything relevant there, you can search from various sources like Giphy to get suitable results. Even though the search result page displays only two items at a time, you can always scroll down to see and use more pictures. If you are a person, who uses GIFs on other platforms, you can see that the usage for Facebook comments isn't much different either.
Facebook is all set to celebrate the birthday by throwing a GIF party. You can find all the special GIFs at giphy.com/facebook. Giphy itself has created some pictures for the users and they ask everyone to share their favorite animations as well.
Also Read:- How Social Media Profiles shows impact on your Job Applications?
Came to life in 1987, GIF saw its last major update in 1989. In the beginning years of the 1990s, every website proudly displayed at least a single GIF image. Even at that time, the format was used to create simple animations. But the popularity didn't last long as other formats threatened the dominance of GIFs. Given the GIF animations eat up a lot of bandwidths when displayed on websites, people had gone behind HTML5 and Flash. Slowly, the format even got thrown out.
It was the beginning of the current decade that embarked the recovery of GIF's lost glory as social media became a rage. The revolution started by Orkut gets transferred to Facebook and WhatsApp. And, we now have many social messaging applications and networking platforms on the web. Almost every social media website/app supports GIF format. You can send, receive, and even create such files from scratch using a short video ( the feature is available on WhatsApp).
Have you got the feature to be able to drop GIFs as Facebook comments? If not, it won't take longer!