If you are a regular Geek Dashboard reader, you have read all of our posts about the new updates of Facebook helmed apps that bring stories feature into them.
Ever since Instagram stories have become a hit, Facebook has planned to integrate it into their other apps as well. As a part of the combating-through-cloning mission, they brought it first to WhatsApp as temporary status, then to Messenger (Messenger Day), and finally to the official Facebook app.
Facebook Official App Gets Sanpchat style Stories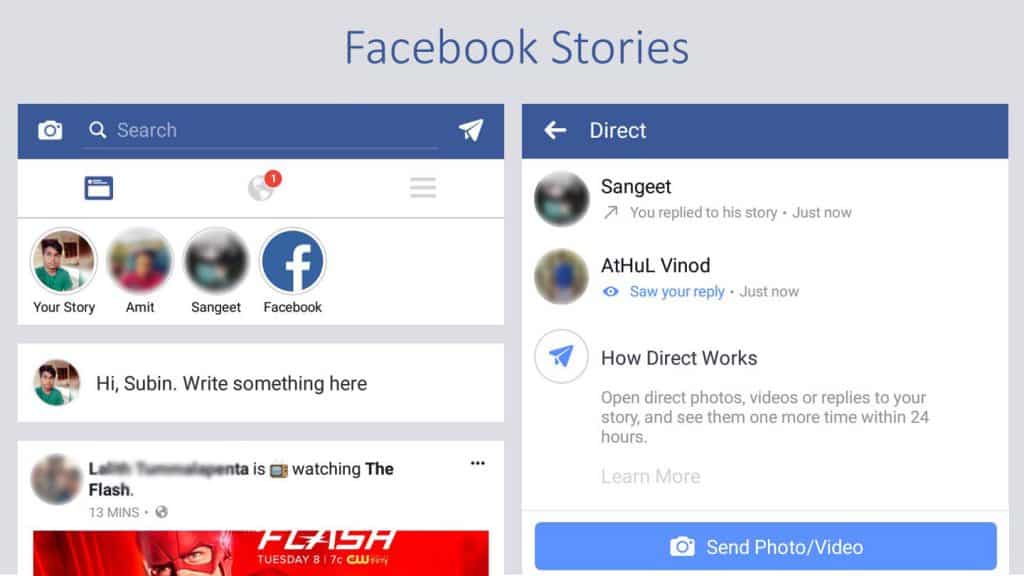 Snapchat was the first to come up with ephemeral stories. And, it turned out to the favorite feature of many people around the globe, especially teenagers.
Apparently, Facebook smelled a competition. And, that's why they went for stealing the idea of disappearing statuses.
The company has been testing the feature since January in Ireland. And, it is only today they have rolled out the update to many other countries.
As of now, you can't update to get Facebook stories as a regular user. The stories feature is only available on the beta app. You can sign up for the beta program or go on to downloading the latest APK file.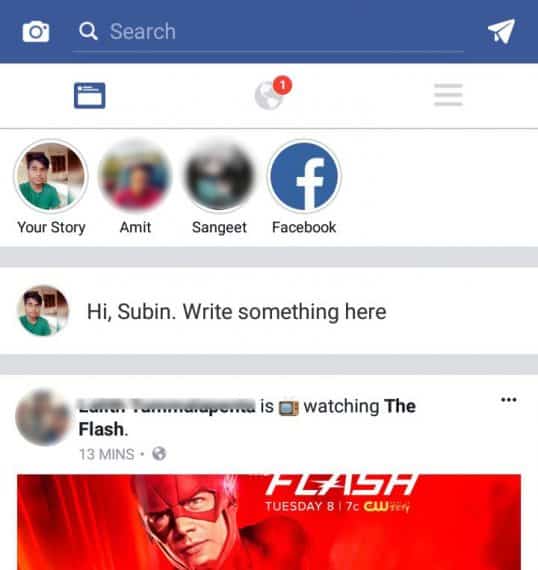 Once you update to the latest beta version, you will have a stripe above the new status text field, showing the stories from your friends. To the right of all icons pointing to others', you will see your own profile picture with a '+' sign at a corner. Tapping on it gets you the option to post a new story.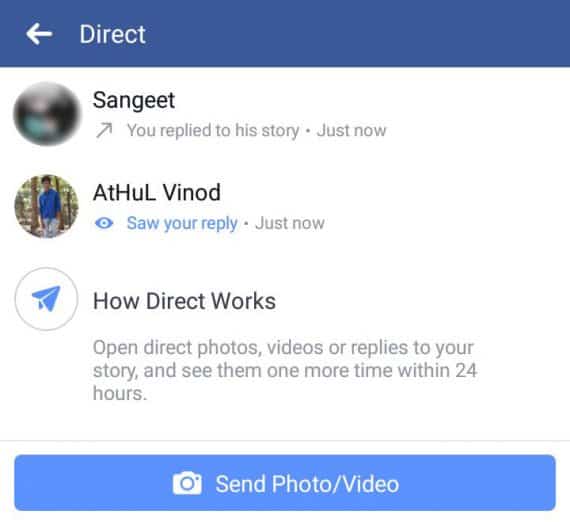 If you are a person who wants to keep your life private, I don't think you will like the new feature. Given that we got people in our friend list whom we have no acquaintance with, stories offer a threat to the privacy. Not only does Facebook copy stories from Snapchat, but they also stole Lenses and Filters.
The stories will disappear after 24 hours. So, you need to keep it updated.
Zuckerberg tried to buy Snapchat once. But they rejected the 3 billion dollars' deal. Maybe, what we see now is the consequence of that rejection.
How do all these affect Snapchat? Well, the growth of them started declining from December last year after the arrival of Instagram's ephemeral stories. As of now, it has more than 150 million daily active users.
We have no idea about the official release date of the new feature. All we know is it doesn't take much time.
That being said, all of us are waiting for Snapchat to make a defending move.