What we think about
Edraw Max Pro Review
Edraw Max Pro is a versatile diagram software with hundreds of templates available to make some stunning diagrams using thousands of symbols.
It is not an easy task to look out for the best mind mapping software for macOS. So, we did a little research and checked out various tools that were the best rated and loved by the users. Edraw Max Pro is one of the best tools for mind mapping, creating flowcharts, diagrams, etc. It features some incredibly amazing functions and solutions to solve your needs to create visually stunning and professional illustrations, charts and more.
We tried out the free version as well as the paid version of the software to help you understand what makes it stand out from other software available and how it can benefit you for the long term. Here are our review and everything you need to know about Edraw Max Pro for Mac.
What is Edraw Max Pro?
Edraw Max Pro is a diagramming software that presents data into more than 270 kinds of diagrams. It makes it simple to create professional-looking flowcharts, mind maps, floor plans, Science illustrations, Organizational charts, Network Diagrams, etc.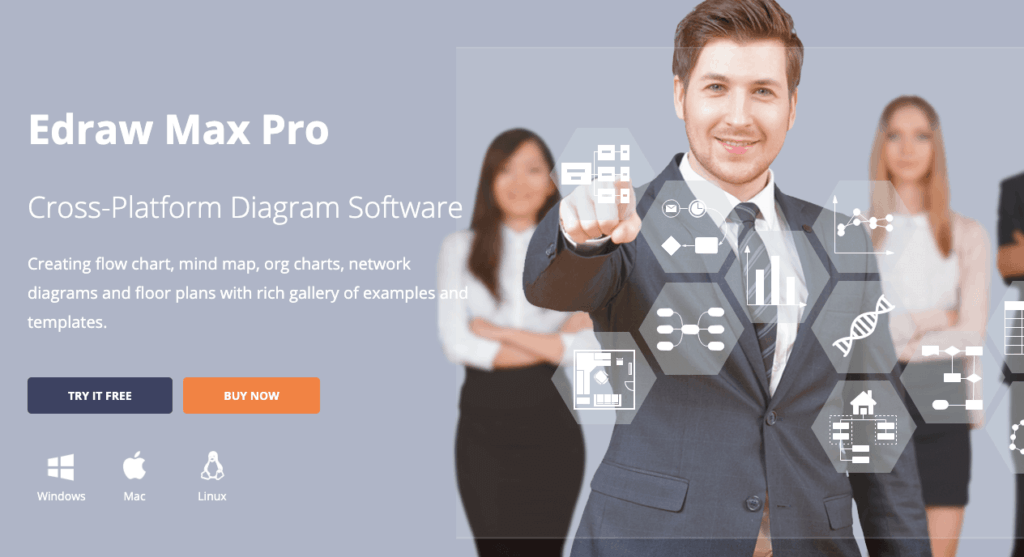 Not only this, it helps you analyze data and present it in a more systematic way easily understandable to whoever gets hold onto it. The best part would be, it is very easy to use and saves a lot of time. Moreover, if you have a large team of people working together, you can use the premium service of the software for a very small price.
Features of Edraw Max Pro
Here are some of the exclusive features listed that the software provides to the users.
1. Professionally designed free templates
Edraw Max Pro provides tons of free templates to every user to make it easier to draw multiple diagrams, floor plans, charts, etc. All you need to do is simply click on the "New" option and 100's of templates would be made available on the screen to choose from.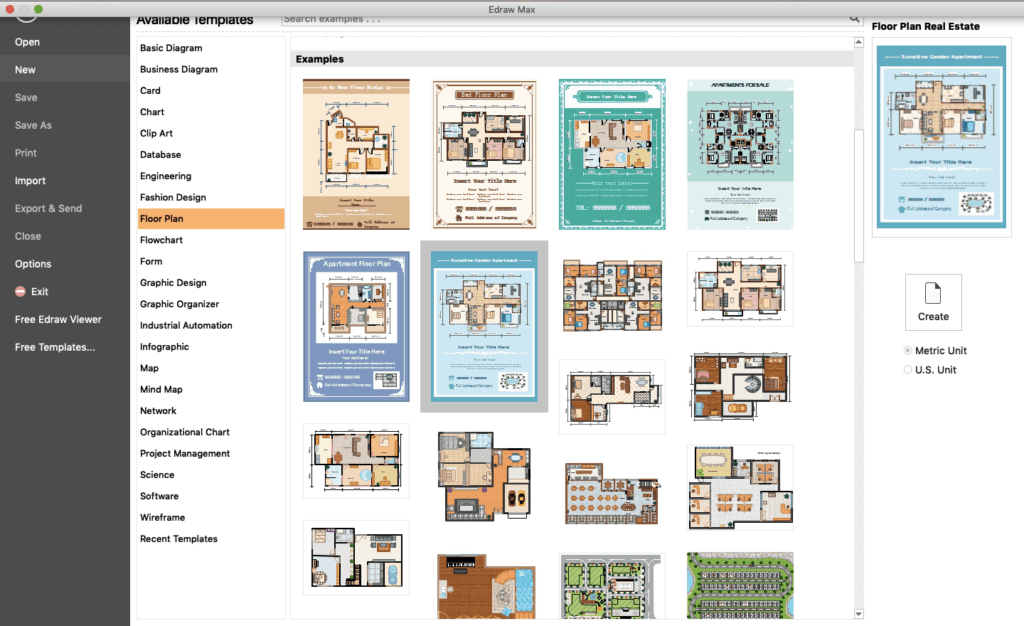 2. Symbols, shapes, and icons from 50,000 vector built-in graphics
Once you have selected the best-suited template to design the diagram, you can now move on with the main design board to edit the templates using various symbols, shapes, and icons displayed on the left side of the drawing board. There are over 50,000 vectors built-in graphics available to use. Also, the symbols can be edited further when required.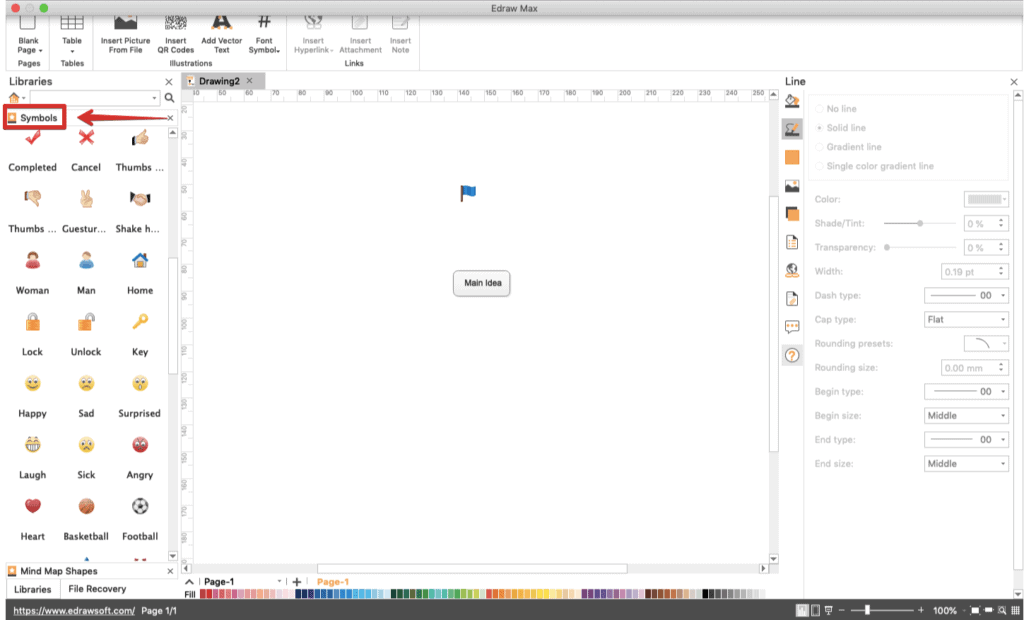 3. Powerful file compatibility
This software is compatible with almost every file type such as Word, PPT, Excel, HTML, SVG, Visio, PDF, etc. From importing files as Edraw file type to Exporting and sending these files in the format needed; everything is super easy to execute.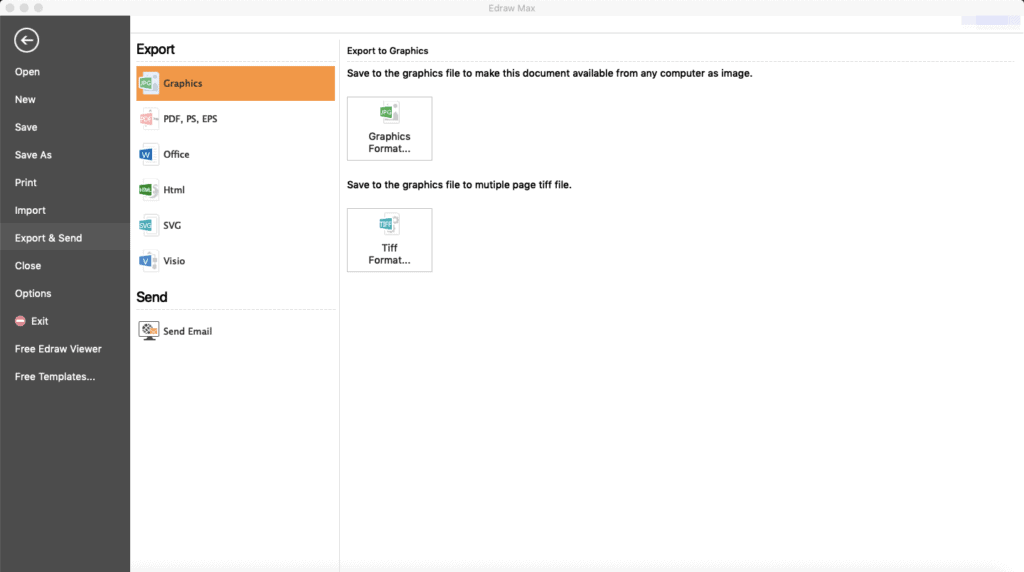 4. Dynamic toolkit to customize templates
To customize the templates you can use the dynamic toolkit which contains multiple options to edit and design the perfect diagram or professional charts ready to be used for any purpose. It may take a little time to get your hands on understanding all the functions and tools, but it is completely worth it.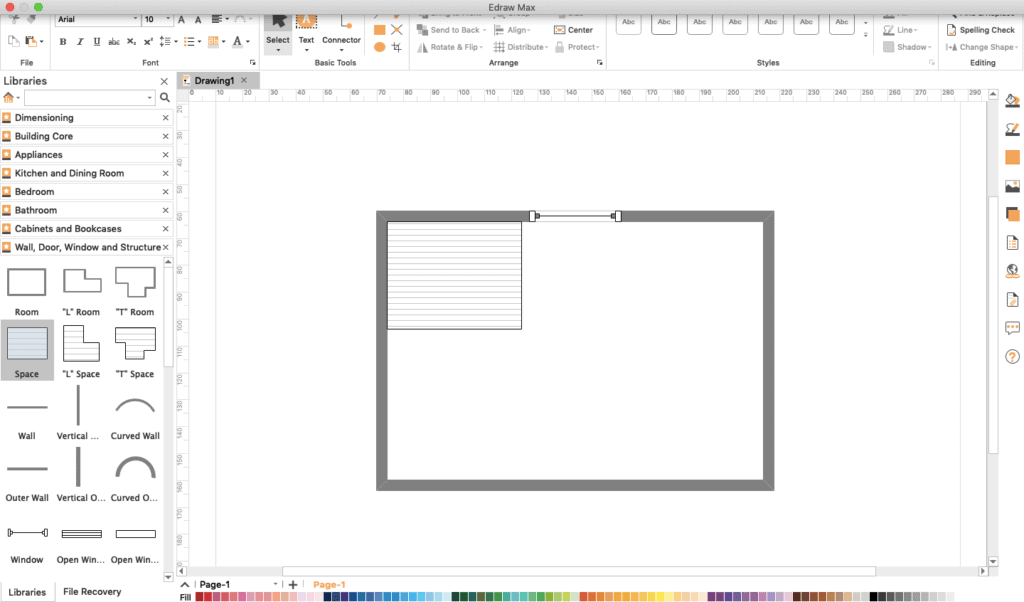 5. Share your work through cloud storage easily
Now you can easily store and share your Edraw Max files through online cloud storage. There are mainly three ways by which you can save your file, Computer, Personal cloud and Team cloud where all your team members having access to the storage account can view or even download the file.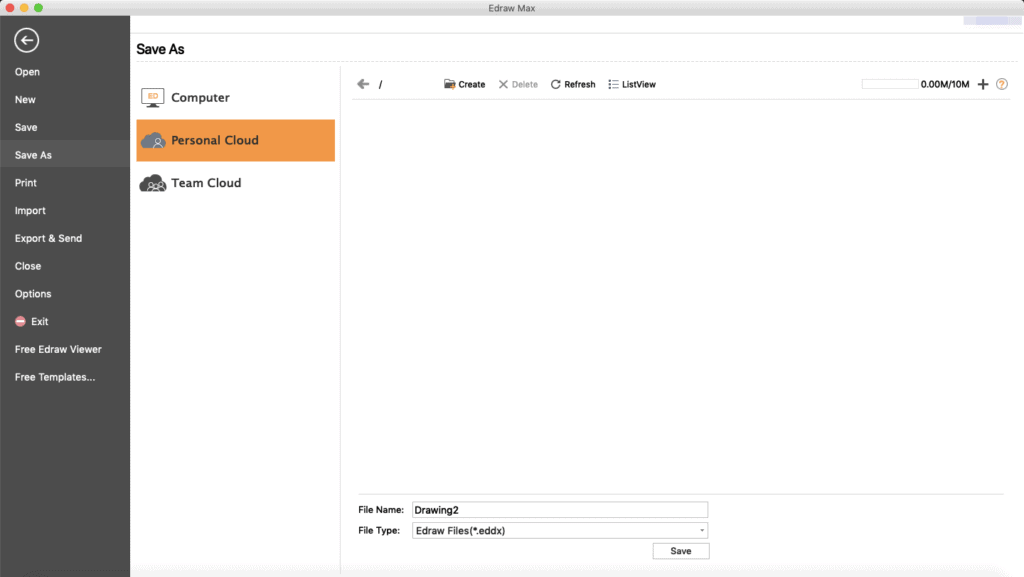 6. Create multiple diagrams and charts easily
Edraw Max works faster than any other software available on the web. It is more reliable and less complicated in terms of usage and makes things work faster. You can create multiple diagrams and charts very easily on the go and simply save all your data to access it anytime needed.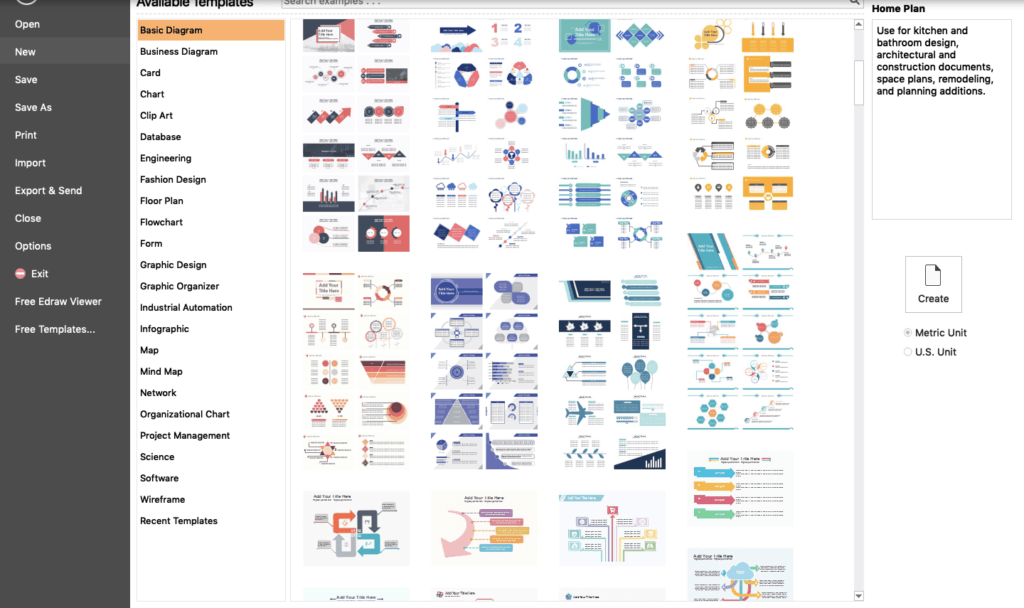 How to Download and Install Edraw Max Pro on your Mac?
To download and install the software on you macOS, just follow these simple steps. It would not take much time and you can start making your designs quickly.
Step 1: Download Edraw Max on your Mac
Visit the official website of the Edraw Max Pro from your browser.
Click on the

Download

 button on the page with Apple logo for the Mac version.
Save the .dmg file on your system.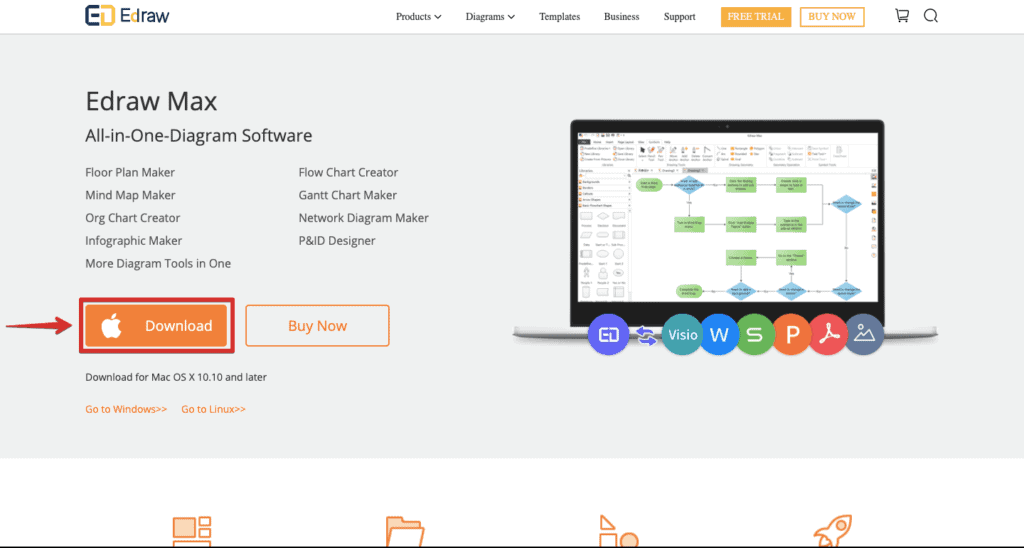 Step 2: Install and Launch the software
Double-click on the .dmg file downloaded earlier to start the installation process.
The software will start installing automatically and a window will pop-up on the screen. Drag and drop the Edraw Max Pro icon to the Applications folder.

Now you can open the software from Apps Launchers.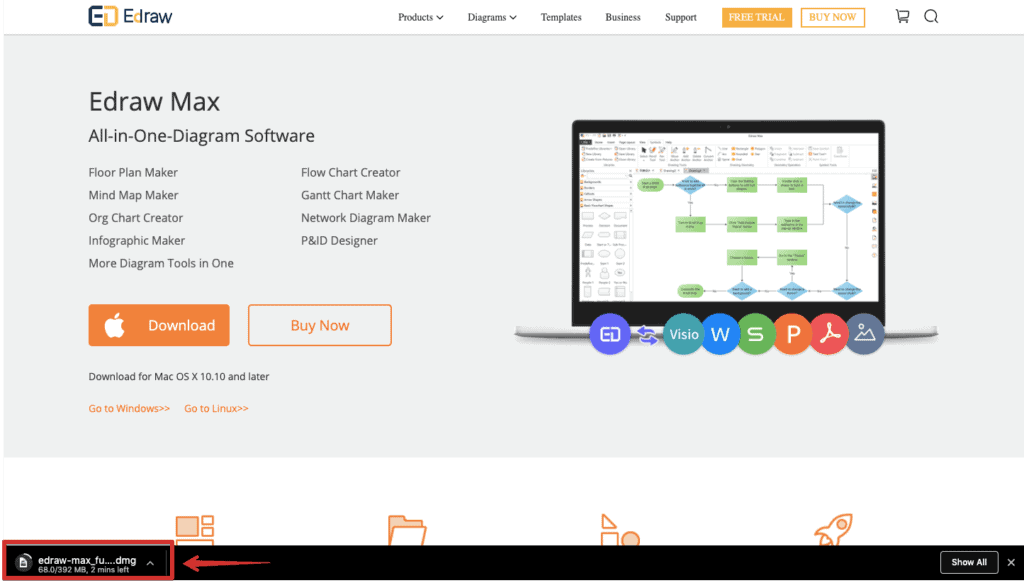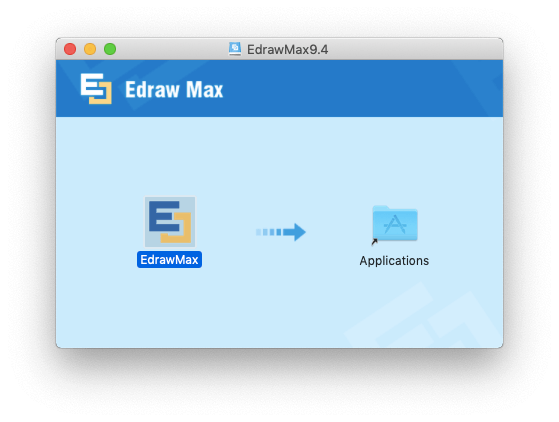 Edraw Max Pro Pricing and Subscription
This software basically offers three types of pricing system i.e. Single User, Multi-user, and Academics. All of these individuals have their subsequent pricing listed as Perpetual, Lifetime and Subscription license with different value accordingly.
1. Single User- For personal Use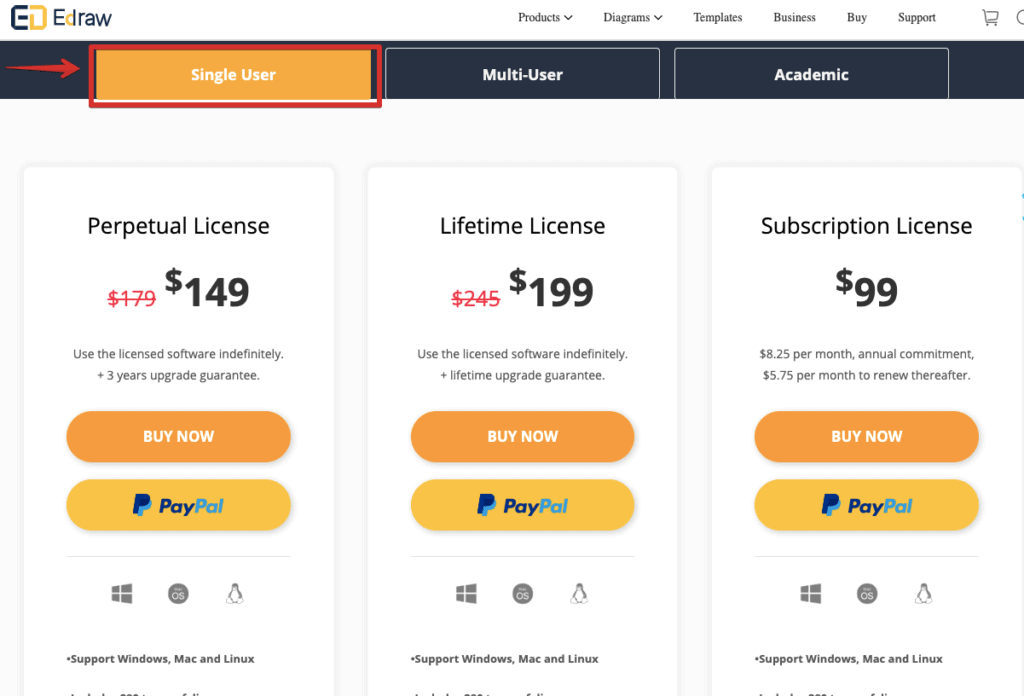 Perpetual License: $149 + 3 years upgrade
Lifetime License: $199 + lifetime upgrade
Subscription License: $99 i.e. $5.75/month for 1 year
2. Multi-User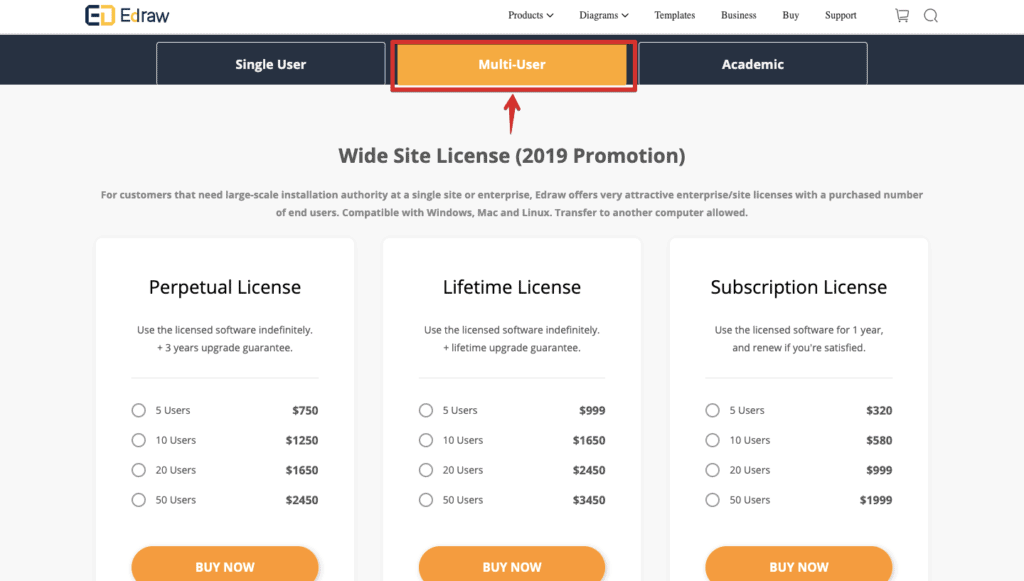 Edraw has introduced large scale licensing packages for people in a large organization and allowed to share files. It also includes perpetual license, lifetime license, and subscription license which includes a different kind of package depending on the number of users.
3. Academic Users for School Use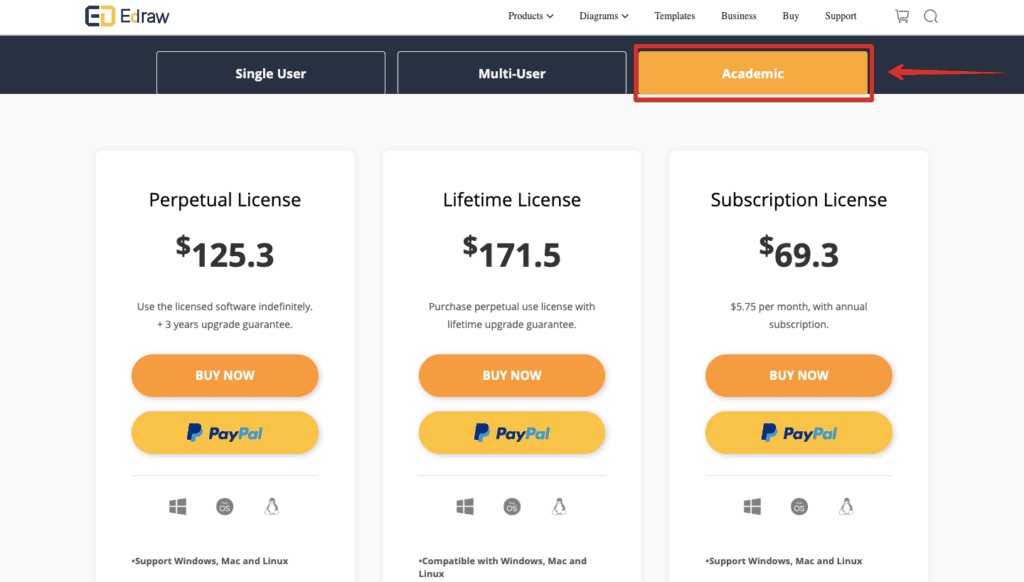 Perpetual License: $125.3 + 3 years upgrade
Lifetime License: $171.5 + lifetime upgrade
Subscription License: $69.3 i.e. $8.25/month for 1 year
If at all you are not willing to buy the license to Edraw Max Pro, you can download the software from the official website for free and get the free trial for 30 days. The features would surely be limited but you can check out the working of the software and buy the license once you are satisfied with it.
Minimum System Requirements for Edraw Max
Before you can go on with downloading and installing the software on your system, you must check out the system specifications to make sure it all bodes well. Here are the minimum requirements to install Edraw Max:
1 GB of RAM
800 MB of hard disk space
1 GHz Processor
1,024 x 768 or better monitor resolution
Mac OS X 10.8 and higher
Conclusion
Edraw Max Pro is a versatile diagram software with hundreds of templates available online to make some stunning charts, diagrams, etc using thousands of symbols, icons, and shapes. If you wish to know more about the software you can simply visit their website.
This software is one of the best you would find to channel your data analysis in a systematic manner and present it professionally to people in the organization. To make sure that every user gets the best out of it, you can try out the free trial version to go through things and then buy the paid version to unlock all the premium features of the software.
Once you have bought the license, all you need to do is sign into the software and enter the license key. Your software will be activated immediately. The best part is that there are multiple options for the paid version as well to help you choose the best that might suit for the long term.
Moreover, it is super easy to install and download on your system, so even if you are very new to this you can follow the instructions we have given in this review start working on it in no time. The company tends to be rolling out very important updates by adding more features and making it user-friendly. All these updates are automatically carried out in the background while you can still keep using the software uninterrupted.
What we think about
Edraw Max Pro Review