The Portable Document Format was created in 1993, as a more productive way to manipulate work documents and reports. PDF quickly became the default format for file sharing, mostly due to its ability to preserve layout and text formatting.
PDFs are not easily editable. Though if you want to modify content in the PDF, you will first convert it into an editable file format, such as MS Word, Excel, PowerPoint or AutoCAD. The conversion is performed using a PDF converter software (desktop, online or even a mobile app).
However, sometimes you only need to make a few simple edits to the PDF. For example, add or remove a sentence, add a few words, move one sentence or a paragraph. Converting the entire file into an editable format and then probably back to PDF only because of these minor changes is simply time-consuming. In these cases, you would be better off editing the text directly inside the PDF. Thankfully, there are tools such as Able2Extract PDF Converter that can help you do exactly that.
Having an integrated WYSIWYG text editor, Able2Extract 10 enables users to instantly see the edited text in the same format it will be in when printed out or exported. It allows for extremely quick PDF text modifications and acts as a welcome productivity upgrade to the previous version.
Here is a quick graphical tutorial on how to edit PDF text right on the spot:
To add text to a PDF, open your PDF in Able2Extract 10. Go into the "Edit" mode and click on the "Add" button.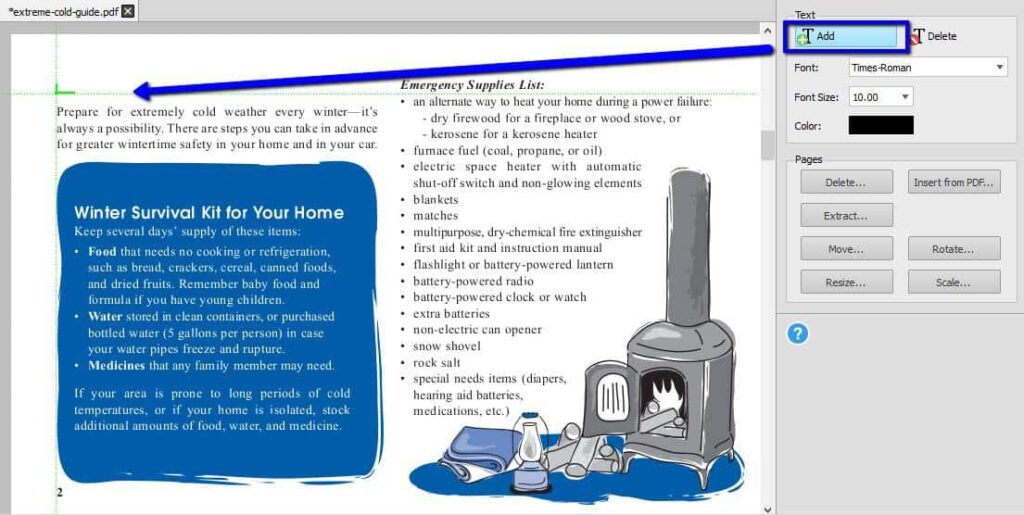 Place the cursor where you would like to add text and left-click. Type your text in the green box.
To remove text from a PDF, use the "Delete" button from the same "Edit" panel. Left-click on the text you wish to remove. Simple as that.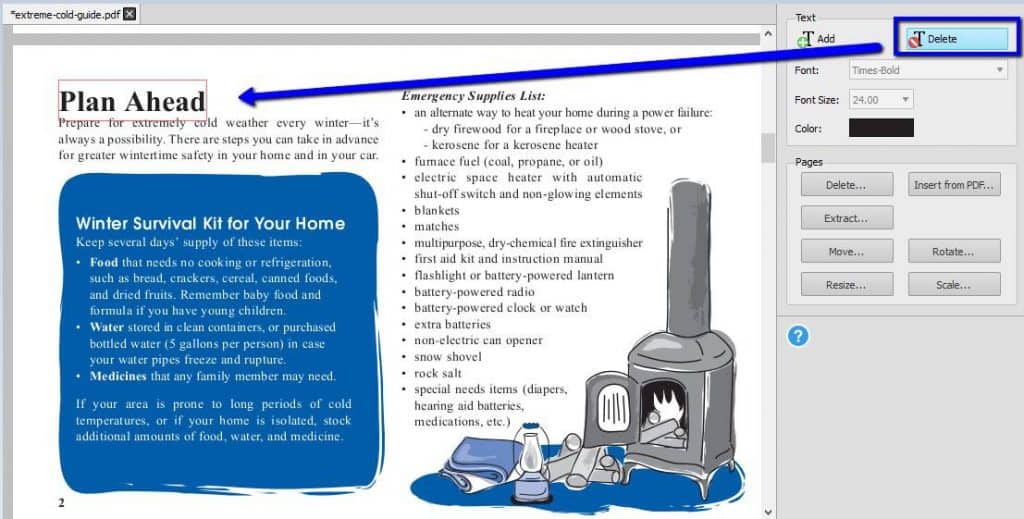 In a similar fashion, you can move PDF text from one place in a document to another, customize font, font size and text color.
You can download Able2Extract PDF Converter 10 and try it free for 7 days on Windows, Linux and Macintosh computers.