Dyson Zone is the newest audio peripheral from the brand featuring ANC, an Air-Purifier, and a long-lasting battery life. The brand known for its vacuum cleaners has forayed into the headphones market and announced its new product. These headphones come in an over-ear design with metal grilles and a removable face visor.
The face visor provided with the headphones is an air purifier that pumps purified air to the mouth and nose. The Zone headphones come with active noise cancellation and feature customization options on the MyDyson application. The headphones were first introduced in global markets in April and have now arrived in the Indian market.
Dyson Zone Over-Ear Headphones Specifications
The Dyson Zone headphones come with 40mm drivers which are made of neodymium speakers with 16 Ohm impedance. The inclusion of active noise cancellation (ANC) will reduce the background noises and surrounding noises significantly. The eight ANC microphones featured with the headphones can monitor surrounding noise 3,84,000 times a second.
The ANC modes on the headphones include Isolation, Conversation, and Transparency. The Zone audio device from Dyson even comes with two additional microphones that work extensively for the telephony and transparency systems. Moreover, the headphones come with Bluetooth connectivity for wireless listening of audio with fast pairing.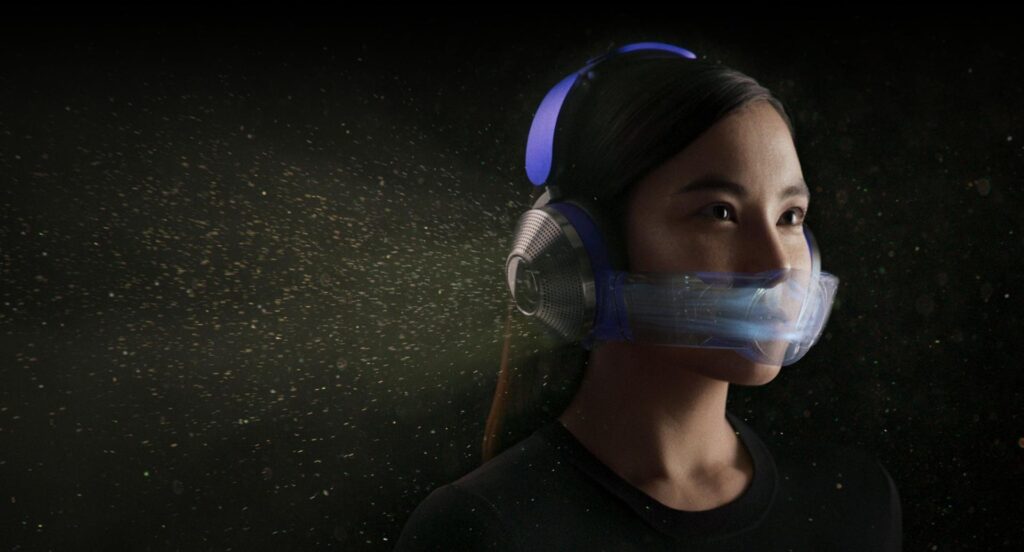 The Isolation mode comes as the most acclaimed ANC option out of all three modes on the headphones. Whereas, the conversation mode of ANC enables the user to speak with a visor moving away from the mouth automatically. Lastly, the transparency mode on the headphones enables the surround noises to peek into the ears with boosted audio frequencies.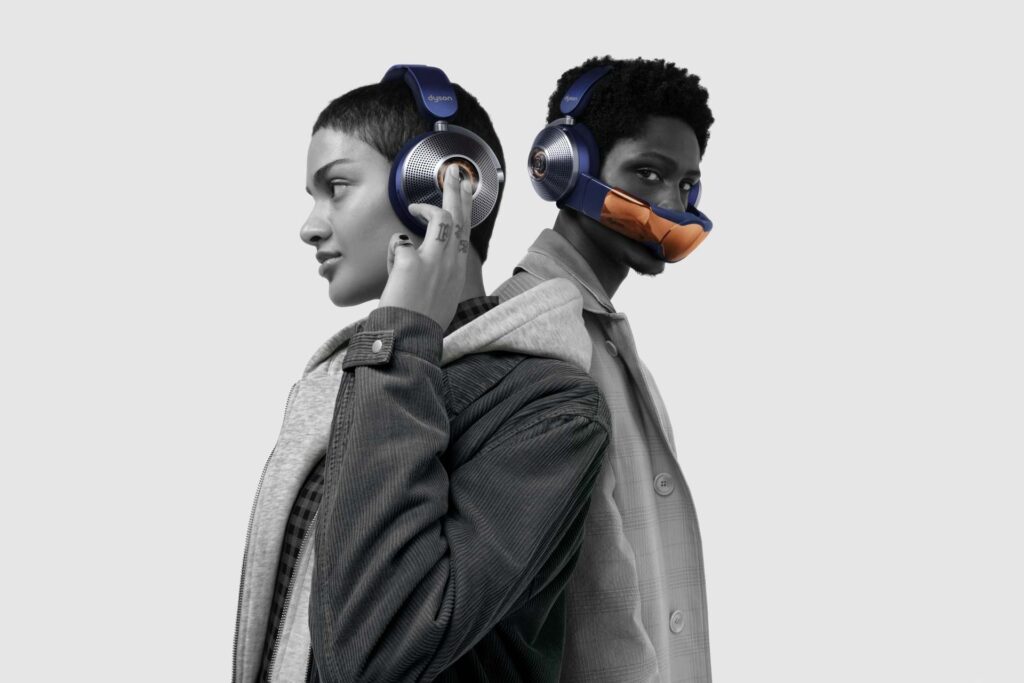 The main attractive factor of these headphones is the inclusion of a visor with an air purifier for clean air intake. Users can breathe the purified airflow onto their mouth and nose to breathe more comfortably. Even the earcups of the headphones feature separate air purifiers with two motors that provide a gust of clean and purified air.
The motors feature four types of air purification modes the low, medium, high, and auto modes. Dyson claims that the filtration system will help remove harmful gases and fumes from the air. The purifier can remove agents like nitrogen dioxide, viruses, and 99 percent of ultrafine pollutants. The supported MyDyson application for the headsets can help users customize all of the options.
Price and Availability
The Dyson Zone headsets arrive in India with a price tag of Rs. 59,900 featuring an ultra-premium and stylish looks. There's a Zone Absolute + version of the headphones that comes with an extra filter and ports for charging. The Absolute + variant will cost Rs. 64,900 and both headphones are currently available for sale on Dyson's official website.