With the tremendous advancement in technology, you can now download Instagram videos to your PC or phone directly. In a few minutes you will be able to know about the awesome trick, of how to save an Instagram video to your computer, iPhone, Android, and Windows devices.
Instagram is one of the leading photo social networking apps now. Users just need to snap and share it with their friends. People follow you, there are #hashtags and many more interesting things. The most important thing that got the attention of many users on this photo and video-sharing social networking app is its simplicity and also the security it provides.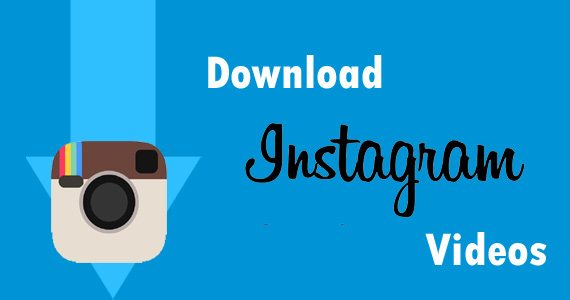 Recently Instagram also added features for uploading and sharing videos with your friends. But the best part about Instagram has been that anyone would not be able to download or edit videos and pictures you share on Instagram. But this has been the biggest disadvantage too. Though it is a good aspect if we consider the privacy and security of your pictures and stuff.
Do not repost/reuse videos or photos downloaded from Instagram without proper permissions
Still many users feel like downloading the videos and the images their friends have shared on Instagram. And guess what? You can download the private videos your crush shared on Instagram with a small workaround trick. There are many Instagram video downloaders available in the market to download videos from Instagram. But you can't blindly rely on those applications for your purpose. Some may inject malware like Ransomware into your device.
Considering the potential threats from the various fake video downloaders for Instagram, we have sorted the best possible tips and best Instagram video savers to help you.
Download Instagram Videos to your Computer/PC
Log in to your Instagram Account using the best web browser like Google Chrome, Mozilla Firefox, etc.

Right-click on the video and Select "Inspect Element".
You will see a link in a <div> tag after src, click it.
Now your video will start playing in a new tab. Then right-click anywhere on the screen and select Save Video As
Your video will now start downloading.
You're done
Download Instagram Videos to Computer Easily
Follow the first 3 steps from the above procedure and open dredown website.
Paste the copied URL in the text box provided
Press Dredown!

You're done.
Download Instagram Videos to Phone
Thanks to developers who developed these applications to download video from Instagram to smartphones directly. Using these applications you can even download private Instagram videos (provided you follow those people). Here we classified this guide depending on different mobile operating systems which make it easy to download Instagram videos online.
How to Download Instagram Videos on iPhone
Follow these simple steps to download Instagram videos on any iOS device.
Download and Install the Regrammer application app to download Instagram videos on your device. This app is currently running on iOS 6 or higher
Now open the Instagram application and copy the URL of your video or Photo. To copy the URL, just open your desired video or image and top on three dots and click Copy Share URL.

Now open previously installed the Regrammer application and paste the copied URL and click Download.

You are done
How to Download Instagram Videos on Android devices
Follow these steps to Download Instagram Videos on your Android Device:
Now the first step is to download the GetThemAll Any File Downloader app to download Instagram videos.

Install it on your Android Smartphone. Here is the link to download the app from Google Play Store.
Now launch the app from the drawer after you have successfully installed it.
Next enter the ULR of the Video you need to download.
You can get the URL by clicking three dots under the video in your Instagram app.
Now tap on the Download option that you will find in the lower right corner of the screen in the app, and then wait for the phone and the app to process the data.

Then after processing all the media available on the page, the app will show you.
Now as you know, there will be a lot of media files that the app will fetch from Instagram, you need to set the filter like, mp4, avi, or other popular video formats.
Now select the file you want to download, in our case, it is a video.

Choose the download option.

Sometimes the videos you downloaded using this app, won't show up in the gallery app on your android smartphone. But you may find it in the video section of the app, or navigate to the app folder by using a decent file explorer application.
Hope this short tutorial to download Instagram videos to your Android devices is helpful.
How to Download Instagram Videos on Windows Phones
Here we are making use of the Internet Explorer windows app and third-party online tools to download Instagram videos on Windows mobile. Follow the below-mentioned steps to download Instagram videos.
Open igstorydownload.com in the default browser app.
Enter the username of the Instagram profile from where you wish to download the video.
Click Pictures from the drop dow menu.
Now click on the Submit button.
It will now list all pictures and videos from the profile.
Find the video you are looking for and click the Download button.
Final Verdict
After going through various methods on how to download videos from Instagram, you should be able to save an Instagram video of your choice. Let us know how you felt about this tutorial to download Instagram videos either to PC or smartphones by making use of the comments section below. Share with your friends and let them know these awesome tricks. We will be adding more tricks on Geek Dashboard, don't forget to bookmark (Ctrl + D) our website.