Call recording is a handy feature in Android to record your phone calls with just a single tap and save them directly into your Android smartphone. If you are storing them as your memories, work, or for any legal evidence, you can easily listen to the recordings whenever you want.
Recently Google made it mandatory for all Android manufacturers to use Google Phone as the default dialer on Android. While there are many benefits to using the feature-rich Google phone dialer but the biggest downside is users started complaining about the call recording voice prompt.
Every time when you try to record a call on Android, the other person will hear a voice prompt saying "This call is now being recorded". Unfortunately, the Google Phone app has no built-in option to disable the call recording voice announcement. This is part of Google's ongoing privacy improvements to Android. But at times, recording a call without any alert is more important than privacy.
There is a lot of ongoing discussion about this automatic voice prompt and many users are not happy with it. Call recordings are very useful for journalists, lawyers, and even for normal people who try to expose common scams. If the other person hears the call being recorded automatic voice, it completely deceives the purpose.
Taking many benefits of call recording into consideration, today we'll be sharing a simple tweak to stop call recording announcements on any Android device using Google Phone Dialer. If you are using Google Phone as the default dialer or using any third-party app, by the end of the story you will be able to remove the "This call is now being recorded" voice prompt when you start the call recording.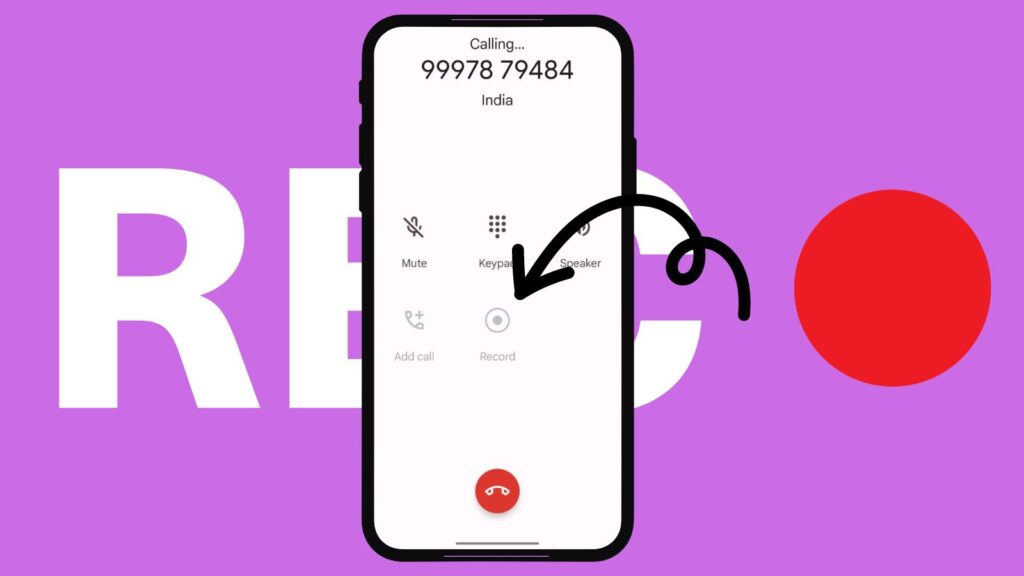 Steps to Turn Off Call Recording Announcements on Android Smartphones and Tablets
Before going into the solution, I just want you to make aware that, it may be not legal to record calls without informing other parties in the call. However, the laws differ for each county and region. Please consult your lawyer to know more about your country's laws and regulations. Please make sure that you use call recording for ethical use without invading others' privacy.
If you still want to stop automatic call recording announcements on your Android device, you can make use of a third-party application called TTSLexx. Since Google doesn't provide any native feature in the dialer app to stop call recording announcements, we have to depend on external apps.
Here is how you can disable the "This call is now being recorded" voice prompt in Android while recording phone calls:
Open the Google play store app.
Download and install the TTSLexx app on your device.

Now open the Settings app on your device and scroll down to the Additional settings (Might vary depending on the smartphone brand or version you are using). Alternatively, you can use the search bar on top to navigate easily.


Tap on Accessibility and go to the Vision tab. Here you need to select Text-to-speech settings

Open the Preferred engine option and select TTSLexx from the list. You will get a confirmation alert and click on OK.

You also need to clear the Google Phone dialer app cache and data to make things work as expected. To do this, Long press on the phone dialer app and click on the i symbol

Now tap on Storage usage and clear the data and cache. This will reset the entire Phone app and your call history data will also be cleared.

This is how you can disable call recording announcements easily and quickly. You can test it out by hitting the record button during the call and you will realize that there is no call being recorded voice prompt in the background.
How to Re-Enable Call Recording Announcements on Google Dailer
By any chance, if you want to revert these changes you can easily do it by following the simple steps listed below.
Open Settings on your Android smartphone
Now scroll down and tap on Additional Settings and go to Accessibility.
Go to the Vision tab and select Text-to-speech settings.

Tap on the Preferred engine and select Speech Services by Google.

This will immediately set the Preferred engine to Speech Services by Google which will announce the call being recording prompt while recording the phone calls.
Frequently Asked Questions
Is it legal to record phone calls without informing the other party?
It depends from county to county and region to region. In some countries, it is required to get consent from all parties involved in the phone call before recording it. While in some countries, only one party's consent is enough. It is always better to consult your local lawyer to understand the laws and regulations.
Can I disable call recording announcements on all Android devices?
It is technically possible to stop call recording announcements on any device. However, this article mainly focuses on the Google Phone Dailer app. For example, Samsung and Vivo have their own dialer apps which automatically save the call recording without any prompt. OnePlus, Realme and Oppo users can use the O Dialer app for the same.
Will it impact the quality of call recordings if I disable the "This call is now being recorded" voice prompt?
No, the quality of call recording remains the same even if you disable the call recording announcements. However, to make sure, listen to the latest and old call recordings to verify the audio quality.
Easy Solution to Disable Call Recording Alert on Any Android Device
So, this is how to stop call recording announcements on your Android smartphone when using Google Phone as your default dialer app. If you are using other dialer apps from Samsung or Vivo, you should be able to record calls without any alerts. If you are using a Realme, Oppo, or OnePlus device, then you can download the O dialer app to record calls without any alerts.