What we think about
Wondershare Filmora
Make YouTube videos like a pro with Filmora. The free trial allows up to 10 exports with the Filmora watermark.
Video marketing is being explored due to advancements in internet speed technology and public interest. So, if you're seeking the best video editing software for YouTube beginners because you want to create your videos to share with others, this is the correct spot.
This post discusses the most preferred YouTube video editing software you can use to produce high-quality content to strengthen your content marketing approach.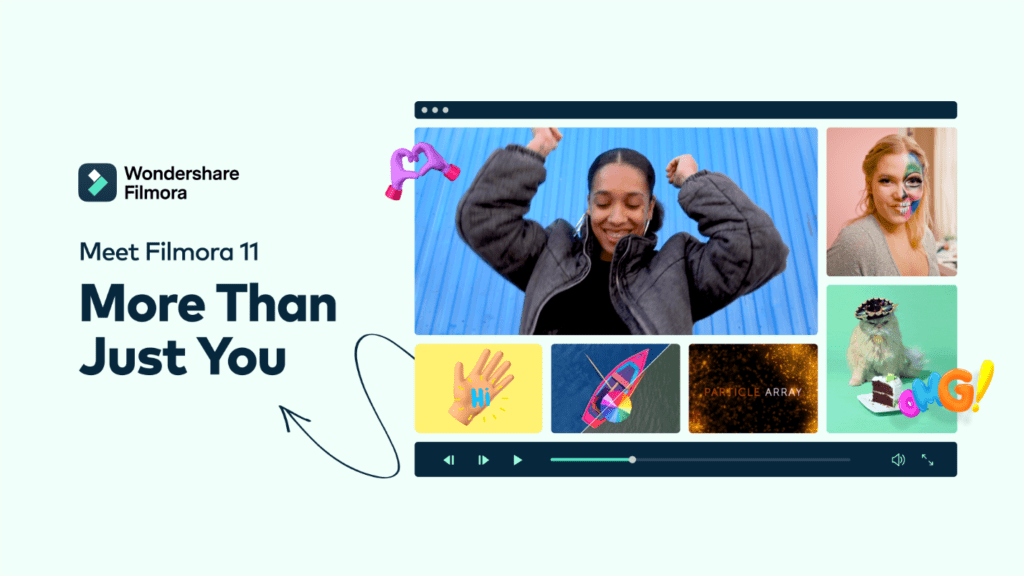 An overview of Filmora
You may make outstanding films with the robust video editor – Wondershare Filmora, which is popular among YouTubers. Video producers may experiment with simple methods, including video editing, rotating, blending music, and censoring unwanted portions in minutes. A beginner-friendly application, like Filmora, can help users get started easily. It supports more than 50 video formats and has tons of unique effects.
Coming with various add-on features, Filmora is preferable if you seek a high-quality video editor with a limited budget. Basic drag-and-drop editing enables you to transform your straightforward video recordings into imaginative works of art. As a one-stop store for video editing, Filmora provides a rich library of resources and effects.
Make YouTube videos like a pro by downloading Wondershare Filmora. A free trial of this application allows for up to 10 exports (with the Filmora watermark). This is a great way to try something out before purchasing it.
Adding Text and Title Effects
The most outstanding YouTube editing software has many capabilities and can produce the best films. Filmora video editor offers more than 200 expertly crafted text and title effects to let users create unique animations for their videos.
It provides a high-quality title template that can be changed right in the video preview window and is simple. You may choose from various things to use as an overlay over your YouTube video, and it can even function with text characters. Using the advanced text edit dialogue box, you may further personalize your YouTube video by changing your text's movement, font, and color.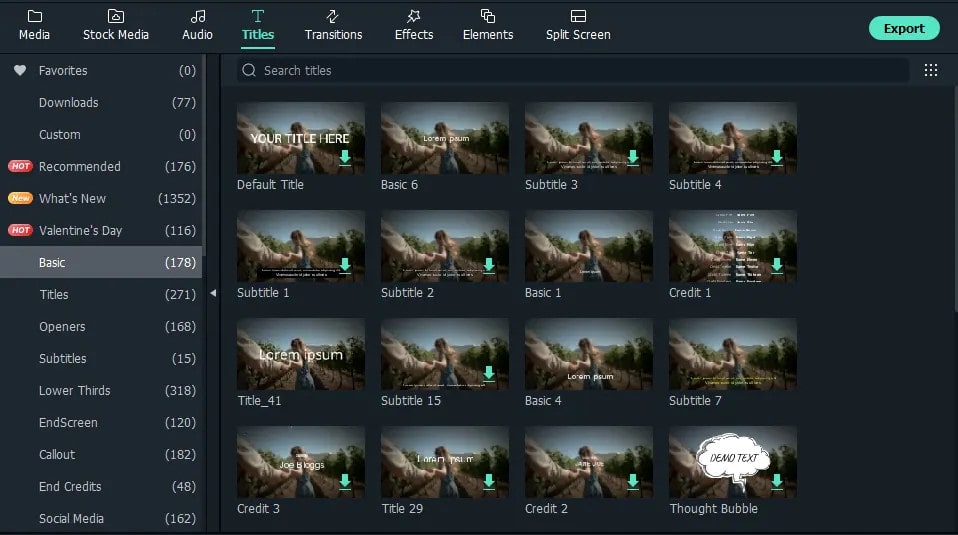 Instant Modes in Filmora Video Editor
Due to the "Instant Mode" of Filmora, producing and editing takes just a few minutes. You may select between Instant Mode and Full Feature mode when Filmora first launches. You are in charge and have greater control over your YouTube video while using full feature mode. Instant mode automatically produces a video for you. You just import clips, choose a music track, and select a pre-programmed theme in this mode. Filmora completes the remaining analysis and editing.
This option is ideal for beginners who don't want to waste too much time making simple YouTube videos but want to get the job done. The maximum number of editing tracks you may have on your timeline in Instant mode is eight, which is ideal for simple tasks.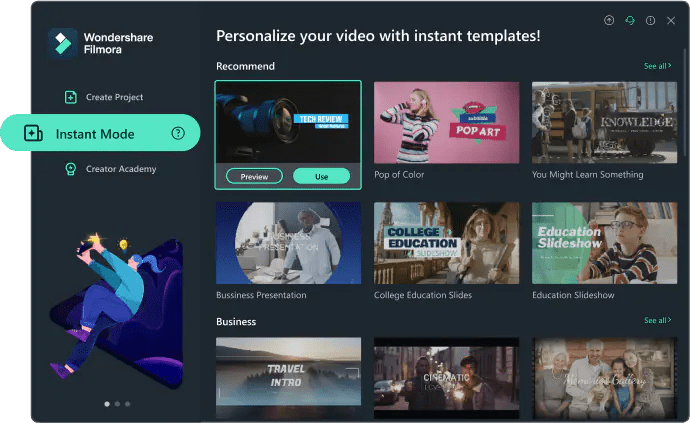 Create a PiP effect for YouTube Videos
Filmora allows you to add up to 100 tracks of video, enabling you to create a variety of beautiful and intriguing video overlays. Additionally, the form of overlays is customizable, which means that a variety of irregular shapes may be used to enhance the engagement of your clip.
Filmora allows you to overlay a photo or image on a video, layer a video on a video, alter the location, size, and mask of the photo/video overlay, and add motion and elements to the video overlay. If you're not yet acquainted with Filmora, watch the introductory video on YouTube to learn about the new features.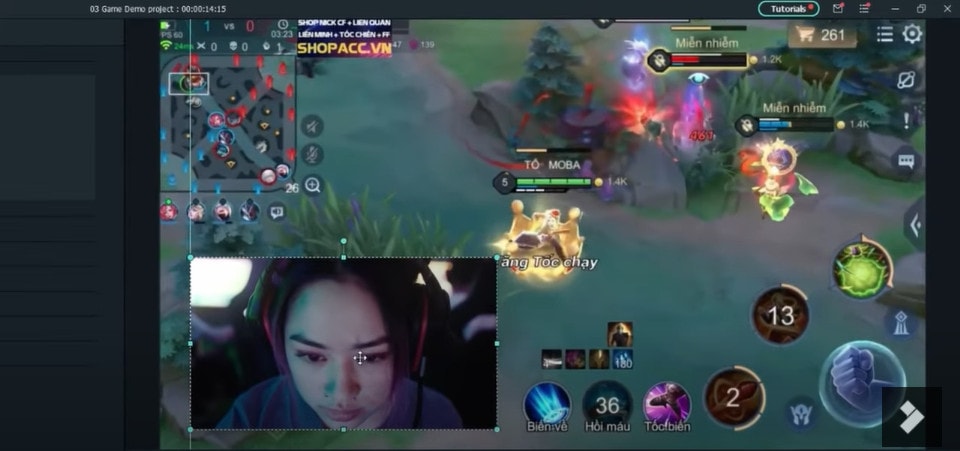 Split Screen
You can use Filmora to create comparison windows. At the top of the screen, click the Split Screen button. The library then allows you to explore and evaluate various split screen layouts. Drag & drop your favorite into the timeline.
Alternatively, you may add a pre-set to the timeline by right-clicking on it and selecting "Apply."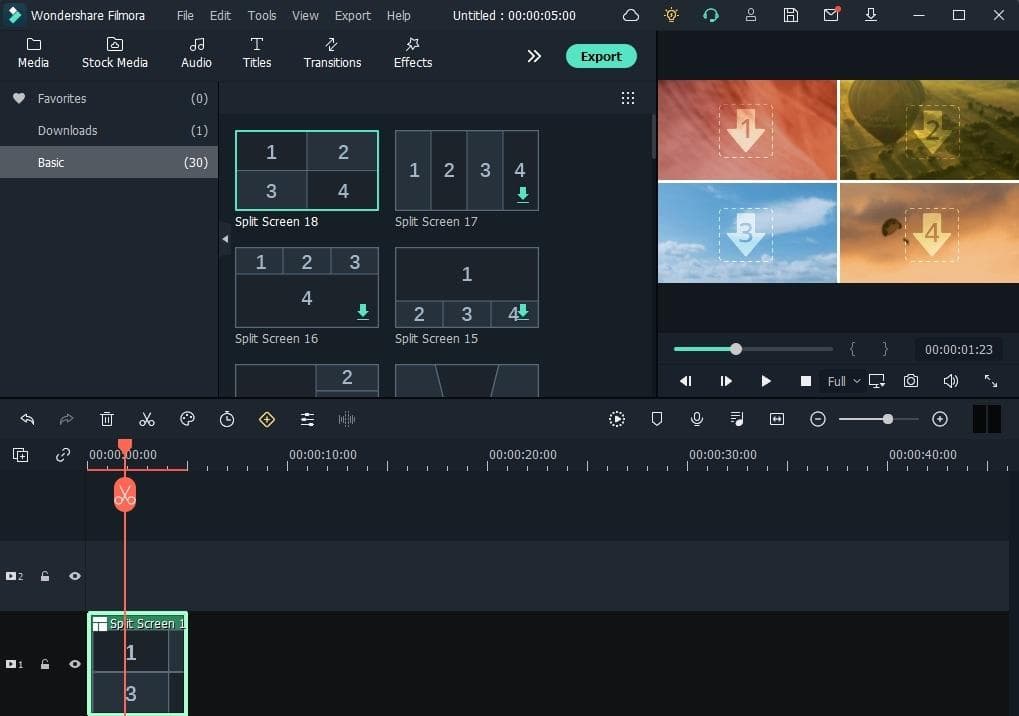 Tons of Effects
Coming with thousands of video effects, Filmora can help to make your videos or audios more creative and brilliant. You can find a rich library of effects in Filmora, such as Boris FX, NewBlue FX, Luts, AI Portrait, AR Stickers, filter, etc. And a good category includes Gaming, Education, Travel, News, Business, Food, Events, Wedding, and so on.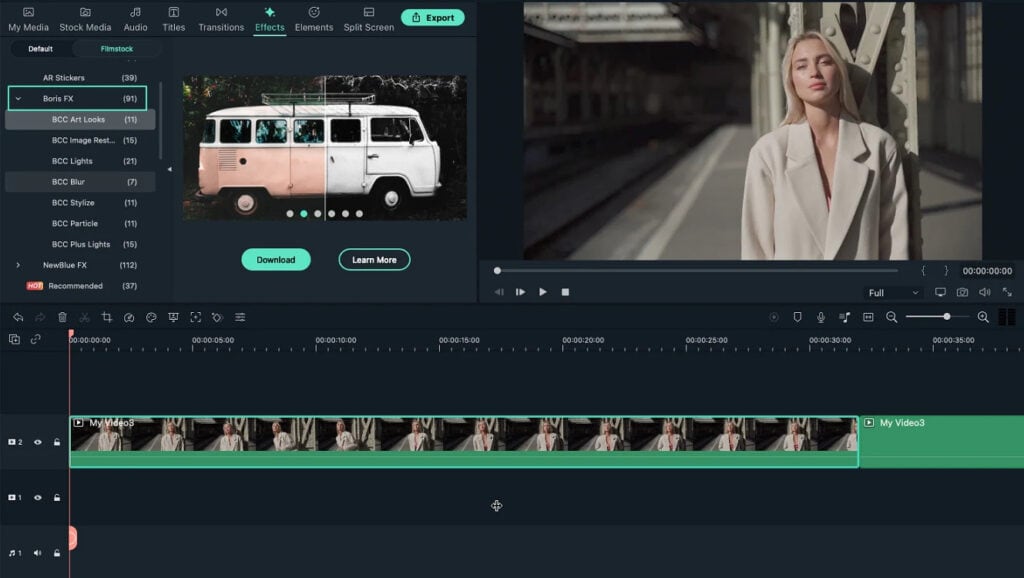 Reasons for choosing Filmora as Your Video Editor
One of the most well-liked free video editing tools is Filmora. With the help of these tools, you can make excellent films in just a few simple steps. Anyone seeking high-quality YouTube video editing software should check out Filmora. You'll discover superior features like;
Greater audio clarity.
Avoid repeating cuts; Filmora software will identify videos interspersed repeatedly and erase such blemishes. The editor will be able to create videos that are easier to watch and more attractive.
Regarding color schemes, Filmora has a fantastic eye for color and will automatically match hues to backdrops and other visual elements.
The Filmora Video Editor is a respectable software for novices, students, and small enterprises to use for basic day-to-day YouTube video creation and editing. On the other hand, business and educational licenses are adaptable and may be tailored based on the number of users/computers.
System Requirements
For Windows users: Supports Windows 7/Windows 8.1/Windows 10/Windows 11 (64-bit OS).
For Mac users: Supports macOS V12 (Monterey), macOS v11 (Big Sur), macOS v10.15 (Catalina), macOS v10.14 (Mojave).
Conclusion
YouTubers and other video makers are encouraged to express themselves via the simple-to-use video editing application Filmora. YouTube video editing will be more accessible with all its features and benefits.
Therefore, you should check on the latest version, which is Filmora 11, and enjoy your video editing.
What we think about
Wondershare Filmora