The gaming industry has bloomed in the past couple of decades, with smartphone gaming thriving today as well. It's a relatively new niche, considering it had just gained the hearts of users a few years ago with the creation of the Google Play Store and the Apple App Store.  And yet, they have charmed numerous users around the world, bringing forward a new revolution in the gaming world. You may call them casual gamers, but that doesn't necessarily have to be a bad thing.
In fact, surveys have shown that 44% of people play mobile games today. That means that nearly half of the entire population who owns a phone downloads and regularly indulges in a gaming app. That shows tremendous potential for the gaming industry, and developers are busy coming up with new games nearly every day. They have colorful graphics, and excellent optimization, and some do not burden your device too much.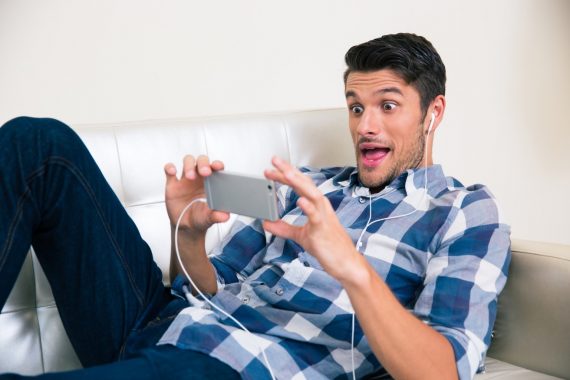 11 Best Classic Games for Android and iOS
However, something could be said about the old classics. Many games were popular back in the day that is still highly sought-after because the public's love for them has not diminished. It's easy to see why. They're simple and fun, and some of them actually arrive with some life lessons.
1. Tetris
No one should truly be surprised that Tetris is still an oldie but a goldie. It's an iconic entry in the gaming world and the epitome of puzzle games that has nearly started an entire genre. It's simple, fun, and attacks your ability to organize yourself, anticipate, and test your dexterity. Not to mention the fact that it's an excellent way to pass the time. There are many variations of Tetris out there, but the classic is still the best.
Download on Google Play
2. Zuma Blitz Classic Puzzle
Have you ever played a Zuma game on your PC before? This same-colored bubble shooting game is a PC game that used to be very popular and is found in almost all PC games, especially XP. Now, this game is available on Android and you can play this light and very interesting game.
This Zuma game for Android is made very light so it doesn't burden your smartphone. Fill your free time and have fun with Zuma bullets that are ejected from the frog's mouth.
Download on Google Play
3. Monopoly
The game has an interesting history in itself, given that it was initially created to demonstrate the failing economy dominated by monopolies. However, this family-friendly game has skyrocketed in popularity, selling around 250 million sets around the world. Now, it's remastered and available on your smartphone, so you can play and reminisce how it was to waste hours upon hours on this game. And how to destroy friendships.
Download on Google Play
4. SimCity Deluxe
Many of us have, at one point, been aspiring city planners, eager to create our own metropolis that represented the perfect place to live. Fans of the original game can still play this classic on their modern smartphones, and remember the unforgiving attention that went into constructing each detail. The only difference is that it now has better graphics. There's more to see and more to build.
Download from App Store
5. The Game of Life
The classic game is still alive on smartphones. Embark on your life's journey, and go through it from the day of your college graduation all the way to retirement. It has achievements, and you get to interact with events concerning your kids, job, mortgage, and marriage. Whoever has the most money at the end, wins. It could be a reflection of life, though it might not be accurate from a more philosophical standpoint.
Download on Google Play
6. Carmageddon
Can you still remember the world when games like Carmageddon were considered to be controversial? With today's gaming titles that include graphic violence, language, and sometimes sexual content, it's tough to look back and see what was deemed racy in the past. However, Carmageddon was still a smashing success, and it remains a classic to this day.
Download from App Store
Download on Google Play
7. Civilization
When first released on PC, Civilization was one of the most expansive games available. That captured the hearts of gamers, and it remained there in spite of the numerous versions that were created around it. However, today, you can still play the classic on your smartphone, only it has enhanced graphics, new units, and new scenarios for you to go through.
Download from App Store
8. Scrabble
Perhaps Words with Friends became popular, but nothing could truly defeat an old classic like Scrabble. The good part about it now is that you don't have to worry about losing the pieces or manually looking through a dictionary to catch a cheater. The game is available on today's smartphones, and it arrives with an in-game "That's not a word!"-checker. You can play with your friends and feel the nostalgia creeping in.
Download on Google Play
9. Worms
A fan favorite of the series, Worms has spawned far too many sequels to count. The adorable little characters with thin voices and clever lines easily helped this game win the hearts of gamers everywhere. It's probably one of the most memorable titles, one that many of us played, and might still be doing so today. Luckily, it has been ported perfectly for our smartphones.
Download from App Store
10. Duke Nukem 3D
All 32 original levels have been ported to this old classic that you can now play again on your mobile. While it's still believed to be one of the worst of the series, the clichés and B-movie quality are precisely this game's charm. It's likely that most of us have played either way and are now rolling our eyes at this title that has remained a classic.
Download from App Store
11. Doom
It's funny to think that this classic first-person shooter was once the source of nightmares for children. It was revolutionary in its time and has served as the inspiration for so many games that it will forever be remembered as a classic. None of the remakes so far have managed to capture its essence, but the original is now available to play on smartphones. Prepare to be frightened by pixeled monsters.
Download on Google Play
These are just a few among the many. Each one of us has had a different childhood with different gaming experiences that directly influenced what we like today. Never forget that they are the games that started us on this path.