Cisco Packet Tracer is a simulator software that is useful to simulate switches, routers and other networking devices. Cisco devices are generally expensive and students can not invest in them to test and learn different topics of networking. Students cannot buy different hardware to understand the flow of their network configurations. First of all, you need to enroll in the Cisco Certified Network Associate Academy Program to download it for free of cost. But since August 2017, everyone can download Cisco Packet Tracer 7 for free. Therefore it is not required to register for CCNA program when you use version 7 of Cisco packet tracer.
Cisco Packet Tracer is a very powerful software from Cisco. It is a network simulation software helping students to trace packets and test the multiple test cases without using any external hardware. It is also helpful for network administrators. By downloading Cisco Packet Tracer, you can experiment with multiple test scenarios virtually without using the real hardware.
You need to continue as a guest user after download and installing Cisco Packet Tracer 7. You can easily visualize the configuration of your network with it.  After preparing the positive and negative test cases of your network configuration, you can test them virtually with this software. By analyzing the test results you can edit the configuration to fix the problems you observed.
Doing all these things with real hardware is quite expensive and time-consuming. Students preparing for Cisco certifications cannot afford the required hardware during their preparation. So they need to virtually configure the network using switches, routers and other networking devices to understand "why" and "what" they are doing. This is where Cisco Packet Tracer comes in handy.
You might like: How to Configure D-Link N150 DSL Router with BSNL Broadband
Features of Cisco Packet Tracer 7.0
The features of Cisco Packet Tracer 7.0 (latest version):
P2P (Precision Time Protocol), LLDP, SPAN, Resilient Ethernet Protocol, and IoT Protocol are added.
Improved support for PoE
Programming tab added in IoE configuration box.
JS and CSS support added for Cisco HTTP server.
Cisco Packet Tracer 7 supports the following Application protocols:

AAA
Call Manager Express
DHCP
DNS
FTP
HTTP
ISR command support
ISR VOIP
NTP
POP3
SCCP config and calls
SMTP
SNMP
SSH
Telnet
TFTP.

Version 7 supports the following Transport protocols: RTP, TCP, and UDP, TCP Nagle Algorithm & IP Fragmentation.
Version 7 supports ARP, BGP, CBAL, EIGRP, GRE VPN, ICMP, ICMPv6, IPSec, IPSec, IPSec VPN, IPv4, IPv6, L3 QoS, Multi-Area OSPF, Multilayer Switching, NAT, RIPv1/ v2/ng, Route, Redistribution, Static Routing, Zone-based policy firewall and Intrusion Protection System on the ISR Network Protocols.
Following Network Access Interface Protocols are supported:

802.11
PAgP
802.1q
CDP
DTP
EAP
Ethernet (802.3)
Frame Relay
HDLC
L2 QoS
PPP
PPPoE
RSTP
Simple WEP
SLARP
STP
VTP
WPA
Cisco Packet Tracer Download Links for All Versions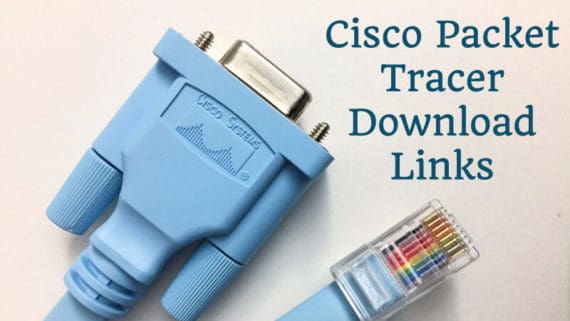 Here are the direct download links for all versions of Cisco Packet Tracer for Windows, Linux, and Max.
Screenshots
We captured a few screenshots from the latest version for you: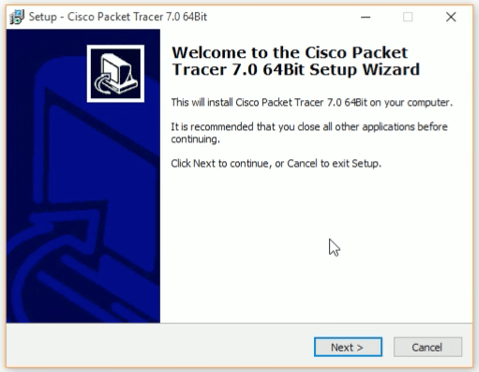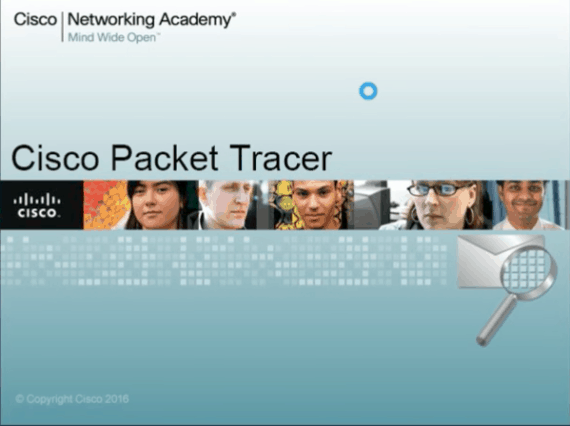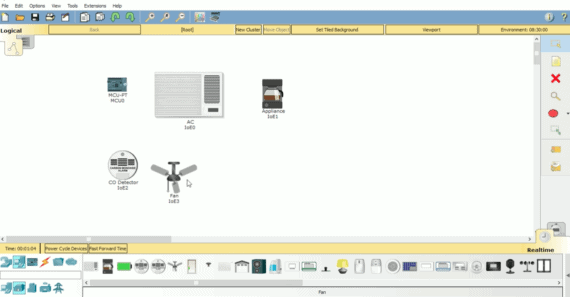 FAQ's of Cisco Packet Tracer
Many people have a lot of queries about the Cisco Packet Tracer. Seems like you you had a few questions. Here are the answers to frequently asked questions.
Question: Where can I get download links for older versions?
Answer: We collected all Cisco Packet Tracer download links including old versions. You can use them to download it for free. All links are tabulated in this article.
Question: Do I need to pay any amount to use this software?
Answer: This simulation software is available for free when you register for CCNA program. But Cisco Packet Tracer 7.0, it is available for free to everyone when you log in as the guest user.
Question: Where can I get Cisco Packet Tracer download link for version 7.0?
Answer: Here is the direct download link – Click here to download the latest version.
Question: How to use the guest login in version 7?
Answer: Please watch the below video to understand how to use guest login.
Question: Is it available for Mac OS?
Answer: There is a small trick to use this software on Mac OS. Check the video below to know how to use Cisco Packet Tracer on Mac operating system.
Question: Is there any PDF available for understanding how to use the software?
Answer: Yes, it is available – Download PDF Here
Question: Where can I get Cisco Packet Tracer Tutorials.
Answer: There are many sources to learn the software. Probably you should check this link to get started
Question: Where are the limitations of Guest Login?
Answer: To enjoy all the features of Cisco Packet Tracer 7, you need to have an account at NetAcad. Guest users can save topologies for only 10 times.
Question: Are any mobile apps available?
Answer: Yes, it is available for Android and iOS mobiles apps are available. You can download the Android app here and the iOS app here. Keep updating these mobiles apps whenever there is an update so you can enjoy the latest features and performance improvements.
You can also read more frequently asked questions here.
Conclusion for Cisco Packet Tracer Software
Seems like you understood the usage of Cisco Packet Tracer software now. Use our links above to download Cisco Packet Tracer 7 and choose guest login if you don't have an account at NetAcad. Read our FAQ's section to understand limitations when you continue as the guest user.