The OpenAI's ChatGPT program gets banned temporarily in Italy by the agency regarding privacy concerns. The government of Italy has taken this decision to halt the processing of data of users from the country. The main reason behind the stopping of the AI services of ChatGPT in Italy is the collection of data unlawfully from the users.
OpenAI hasn't rolled out its chatbot services in countries like China, North Korea, Russia, and Iran. The services were halted as the Italian watchdog revealed that OpenAI didn't have any legal rights to collect massive data on the Italian people. The decision was taken even for the failure of verification for users that are below 13 years.
Italy's Ban on ChatGPT and Data Breach of Users' Data
The OpenAI's ChatGPT ban comes as a warning sign and a possible change in the upcoming policies. The Microsoft-backed AI program is under the allegation to unlawfully collecting the personal data of users. Furthermore, the program even failed at verifying and restricting access to 13 years and below-aged users.
Sure, the program has impressed many users across the country with its various functionalities and conversational abilities. However, the company has failed at maintaining the trust of the users, as the program has raised many concerns. The program has kept humans at stake with the risk of losing jobs and spreading misinformation about many topics.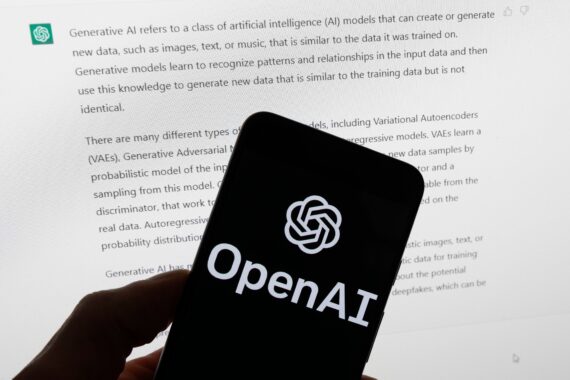 On top of all these, recently on March 20, the program was a victim of a data breach that exposed some "users' conversations". The breached information of the ChatGPT included sensitive data such as the email addresses and the last four figures of their credit cards. The agency in Italy stated that OpenAI may have to pay a fine of up to 20 million euros for the same.
In response, OpenAI has stated that
Our investigation has also found that 1.2 percent of ChatGPT Plus users might have had personal data revealed to another user. And, added, We believe the number of users whose data was actually revealed to someone else is extremely low and we have contacted those who might be impacted.
Regulators in Italy have ordered OpenAI to prevent access to ChatGPT for Italian internet users. The ban will continue until the business provides further information. Before a final judgment regarding the future of the product in the nation takes place. The business has 20 days to supply the agency with the relevant information and potential remedies.
At the time of writing this article, only ChatGPT website is made inaccessible to the user in Italy. However, people from Italy can still use the services using OpenAI API with the help of any other external tools that support API. It was still not clear if API access will also be restricted later.