We have seen a telecom revolution once Reliance Jio came into the Indian market. Still, it is an undeniable fact that there are many places with no network reception. Using mobile phones for connectivity remains to be an unviable option for people in such places.
When it comes to satellite phones, network signal reception isn't an issue. That's why BSNL went on to make a satellite phone service live for us on Wednesday (24/05/17).
BSNL Came up with Satellite Phone Service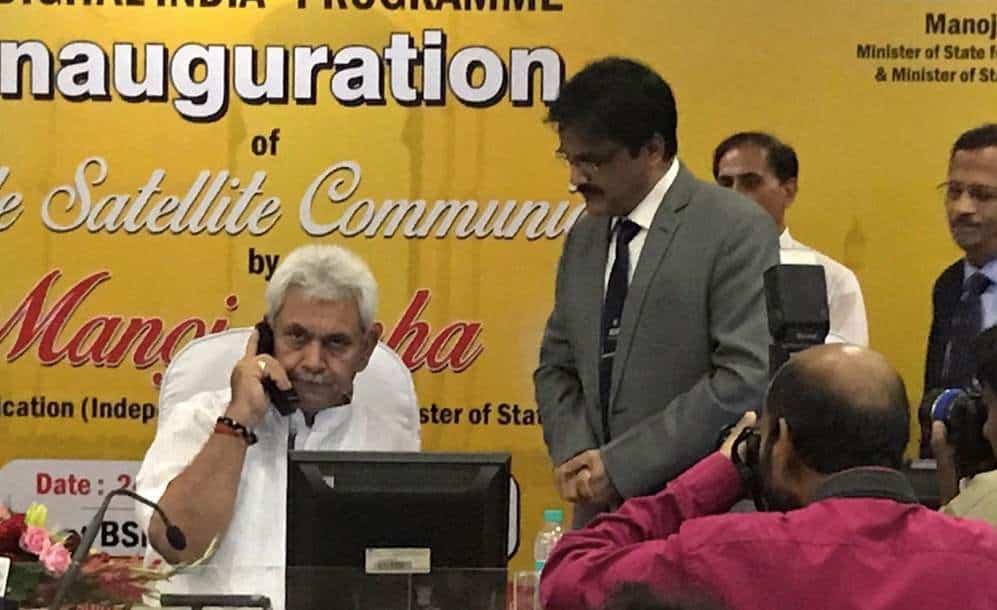 Even though the service went live, the state-owned organization won't be giving the access for the public unless the governmental agencies test it. On the second phase, the citizens will get the chance to experience calls and text messages via satellite phones.
The service uses the hub of 14 satellites offered by, INMARSAT (International Mobile Satellite Organization). So, we hope it to provide us with a seamless mode of communication.
At the service launch, the Telecom Minister Manoj Sinha told the media that the disaster handling governmental agencies (state police, railway, border security force, etc.) will first get the access to satellite phone services. Later, we can use it on flights, ships or any place having no regular mobile signal is available.
Tata Communications Ltd. provides the satellite services, which got the license from Videsh Sanchar Nigam Limited (VSNL). They will be delivering the product from June 30 this year.
At present, India has about 1532 satellite phone connections. And, most of them are being used by security agencies. Tata Communications Ltd. (TCL) also issued 4143 permits to maritime authority as well. Nothing works more efficient than satellite phones in ships and flights.
Also Read:- Reliance Jio Offers 100% Cashback for JioFi Routers: Here is How it Works
Even though India is one of the founding members of INMARSAT, which was set up back in 1979, almost every satellite phone our paramilitary forces use were provided by foreign companies. The availability of an indigenous provider rules out the security concerns arising from the foreign intervention too.
The foreign providers have their gateways set up outside India. For the same reason, our authorities doubted the privacy of satellite phone calls. Now that we have a gateway in Pune, no one will be able to tap the calls.
We don't think the common people will opt for the satellite phones because you have to pay around 30-35 INR per minute for the calls. Given that we prefer affordability more than safety, let's see how the satellite phone turns out to be, among the ordinary citizens.
But there is no doubt that the new satellite service from BSNL is going to be an unmatchable mode of communication for the defense forces.