VLC Media Player is a great source for playing various video formats. People prefer the VLC Media Player for its simple interface. Although the native look of the media player might jade you over time. Luckily, VLC Media Player supports custom skins, natively. These skins are knowns as VLC skins. As a result, there are a lot of custom themes available for VLC Media Player.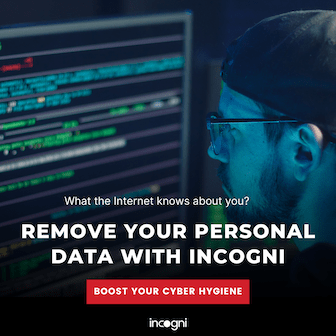 Custom VLC skins are used to change the look of the VLC Media Player. You can download these skins and apply them on your VLC Media Player, and you'll be good to go. Since VLC Media Player is available on all major platforms, you can apply these themes irrespective of the platform with macOS as an exception.
If you dive deeper into the search for VLC skins, you will find a plethora of them. But not all of them will look good. Subsequently, we have compiled a list of the best VLC skins to make your VLC Media Player look the way you want. Before we move on to the list, let's find out how to change the skin of VLC Media Player.
How To Change VLC Media Player Themes or Skins
To change the VLC skins, follow these step below.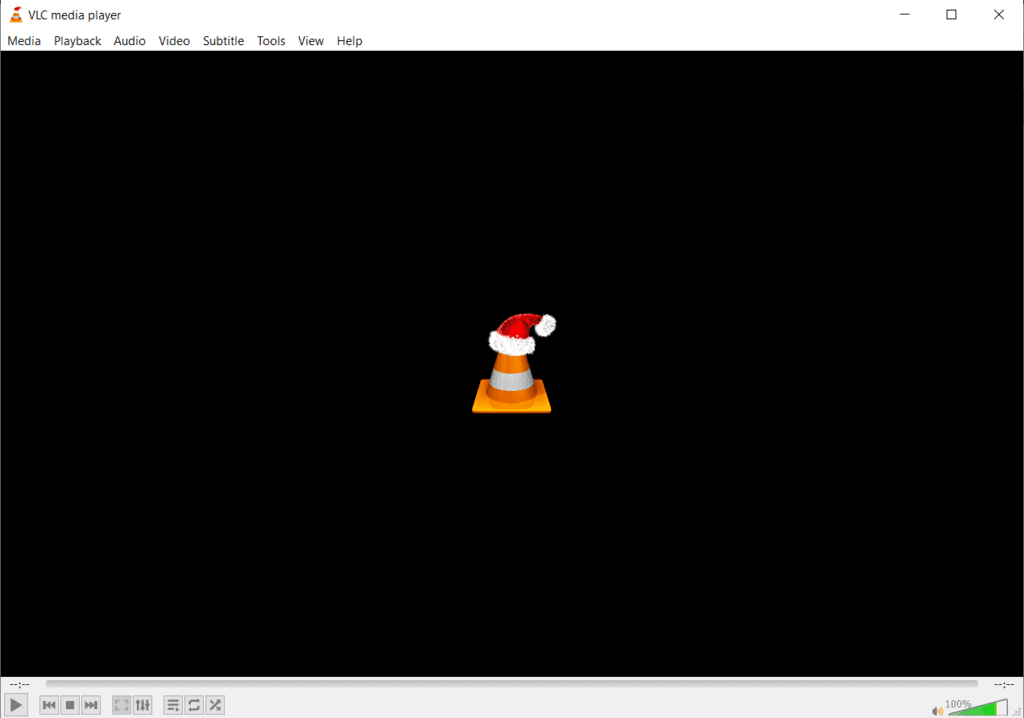 Download the VLC skin from VLC 's Skin Library or any of your preferred sources.
Now copy the downloaded file to
C:\Program Files\VideoLAN\VLC\skins folder (Windows)
~/.local/share/vlc/skins2 folder (Linux)
Open VLC Media Player and head over to Tools > Preferences, or hit

Ctrl

+

P

on your keyboard.
Select the Interface tab and choose the "Use custom skin" option.
Click on Choose and select the file that you copied earlier in Step 2.
Now click on Save and close VLC Media Player.
When you reopen your VLC Media Player, you'll see the new look applied to your VLC Media Player. You can use the same process to change it to another skin of your choice.
Also Read: How To Watch YouTube Videos Frame by Frame using VLC
Top 11 Best VLC Skins For VLC Media Player
Here is our hand picked list of top VLC skins for Windows and Linux:
1. Slim Beam
If you are a fan of minimalism and customization, then Slim Bean will be your favorite VLC skin without a second doubt. It's a clean skin for the VLC Media Player that brings additional customization features.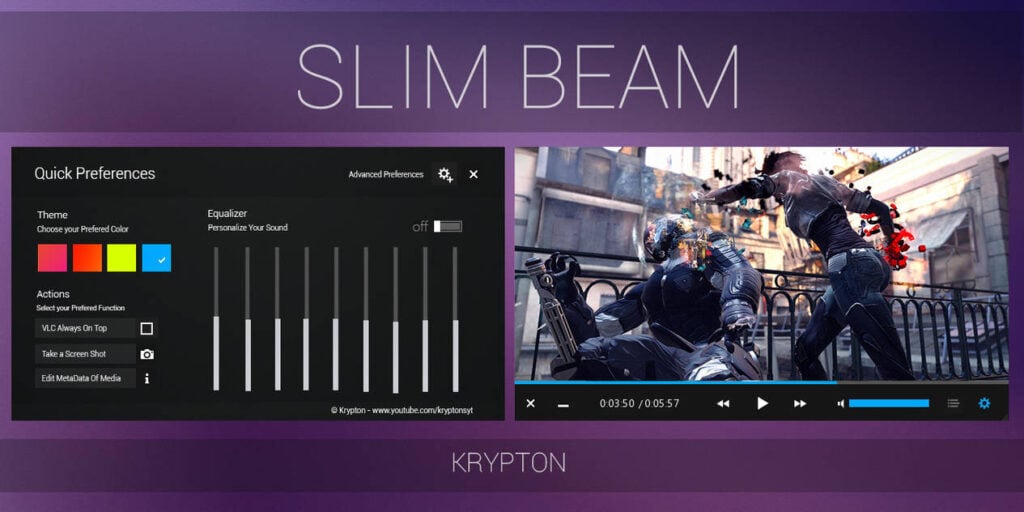 This skin comes in both dark and light versions, and you can download the one that you like the most. Once you try this VLC skin, you won't go back to the default skin ever again.
2. Skyfire
Skyfire is one of the most popular skins for VLC in its time. It's a flat theme which comes with a minimalistic approach. This theme was created in 2014, but still one of the best VLC skins to date.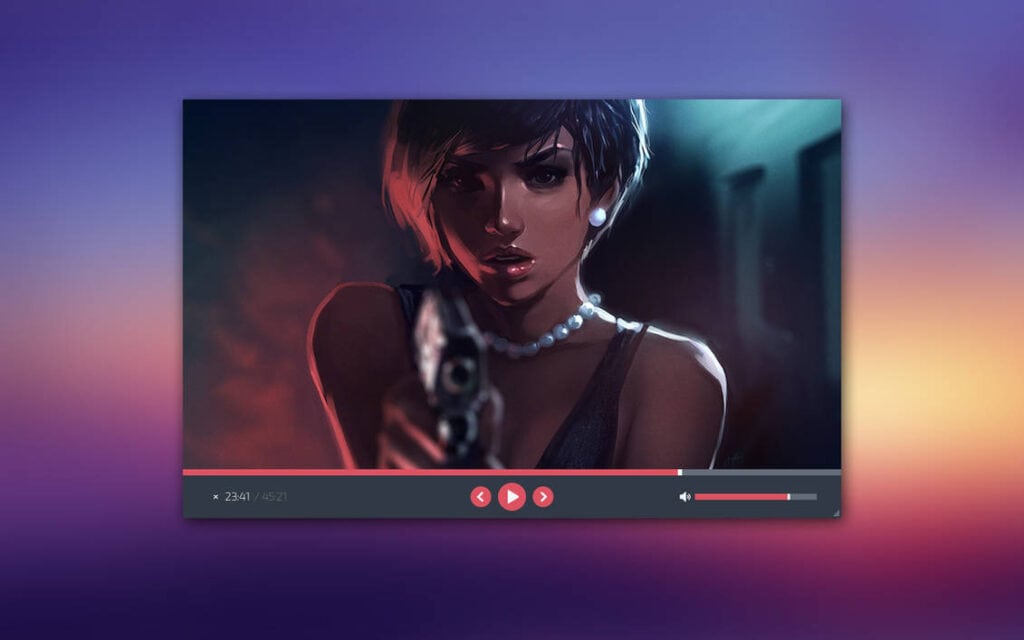 The red and black aesthetics of this skin bring out a new look to your VLC Media player. Once you apply this skin, it's rare that you would want to go back again.
3. YT VLC
If you love watching videos on YouTube, you'll definitely love this VLC skin. YT VLC brings YouTube's Player UI to VLC. This VLC skin has a plain UI but doesn't bring in a lot of features, though. You'll see the same red and black theme accents in the UI.
The developer has chosen to keep this skin open-source, so other developers can make changes to it. This skin is very minimalistic, and at the same time, you would miss features like playlist, EQ, and Fullscreen.
4. OS X Yosemite
VLC on macOS doesn't support customization by default. But this VLC skin brings the macOS look to your VLC Media Player.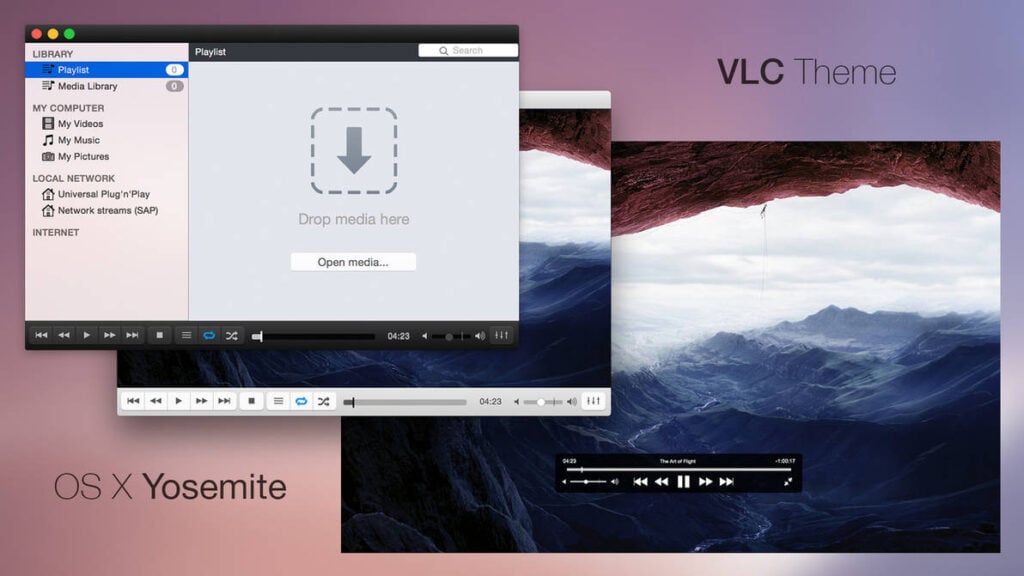 It comes in both dark and light versions. You'll see some of the features and UI interactions ported from macOS. This is one of the best VLC Skins out there.
5. MinimalX
Here's another minimal skin from another developer that offers the same minimalistic approach. The MinimalX VLC skin looks splendid with its clean UI.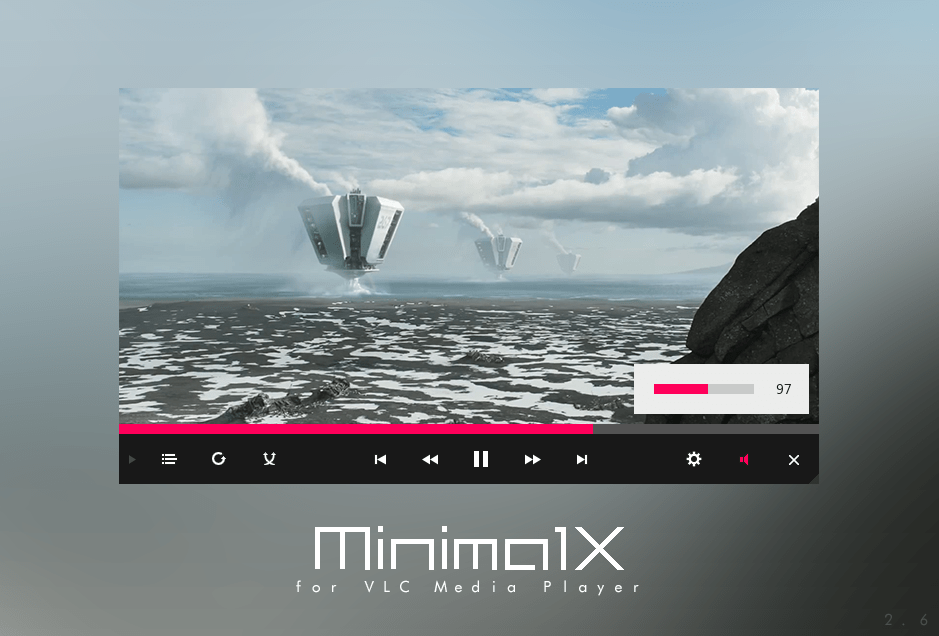 The skin is primarily available in dark, but you'll have the options to switch the accent colors to blue, pink, and green.
6. Alienware Darkstar
This is an extremely popular VLC skin among the community members. It is highly-rated by the users at the same time. This VLC skin brings a futuristic look resonating a Sci-Fi interface.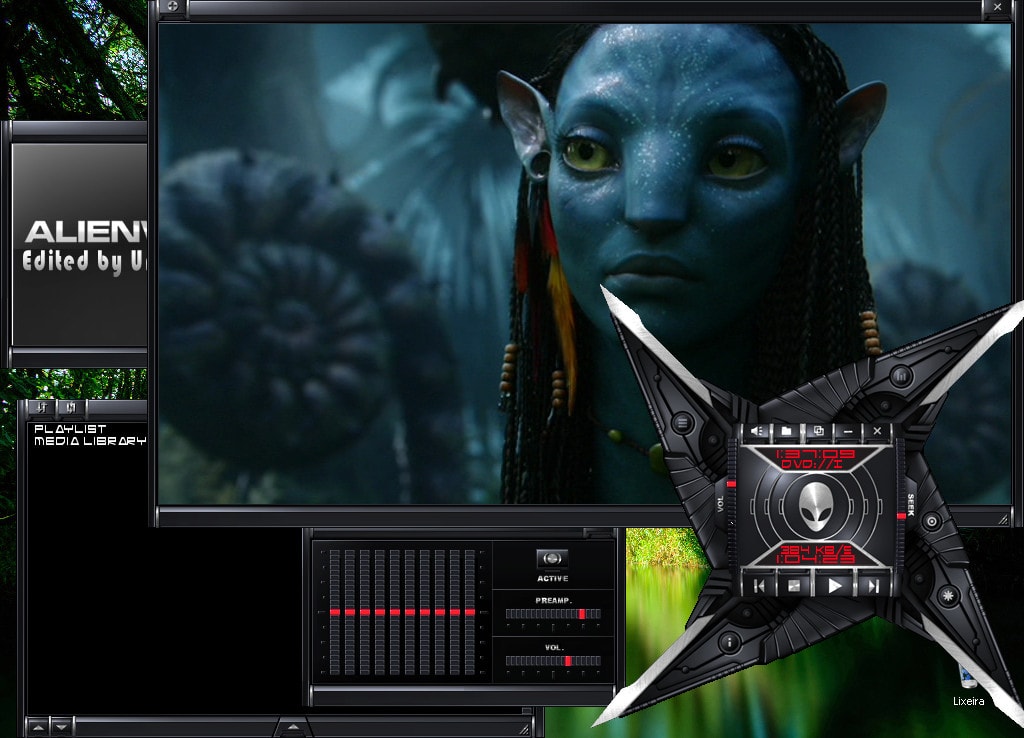 The theme is inspired by the Alienware's UI, a subsidiary of Dell that build Gaming PCs and laptops. Once you get on this VLC theme, you'll love it at first glance.
7. Zune 1.0
The beauty of the old Zune UI is unmatched for some people. It came with a touch of minimalism combined with Metro UI from Windows. This VLC skin brings the same old Zune UI to the VLC Media Player.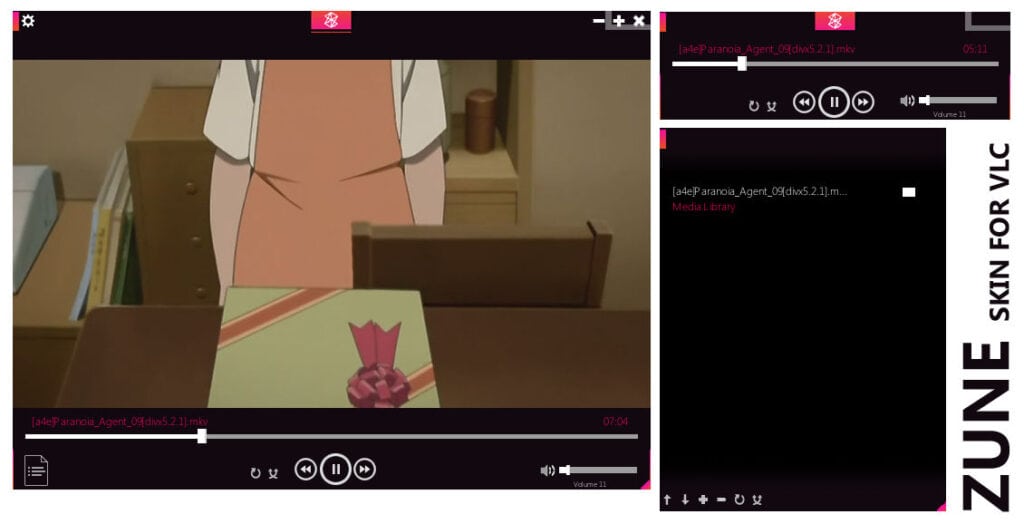 You'll get a dark version combined with Zune's pink UI. The developer is also getting ready to bring out the white version soon.
8. Transformers Skin
If you are Transformer's fanboy, it's best that you take a look at this skin. Don't look anywhere else and get this theme right now.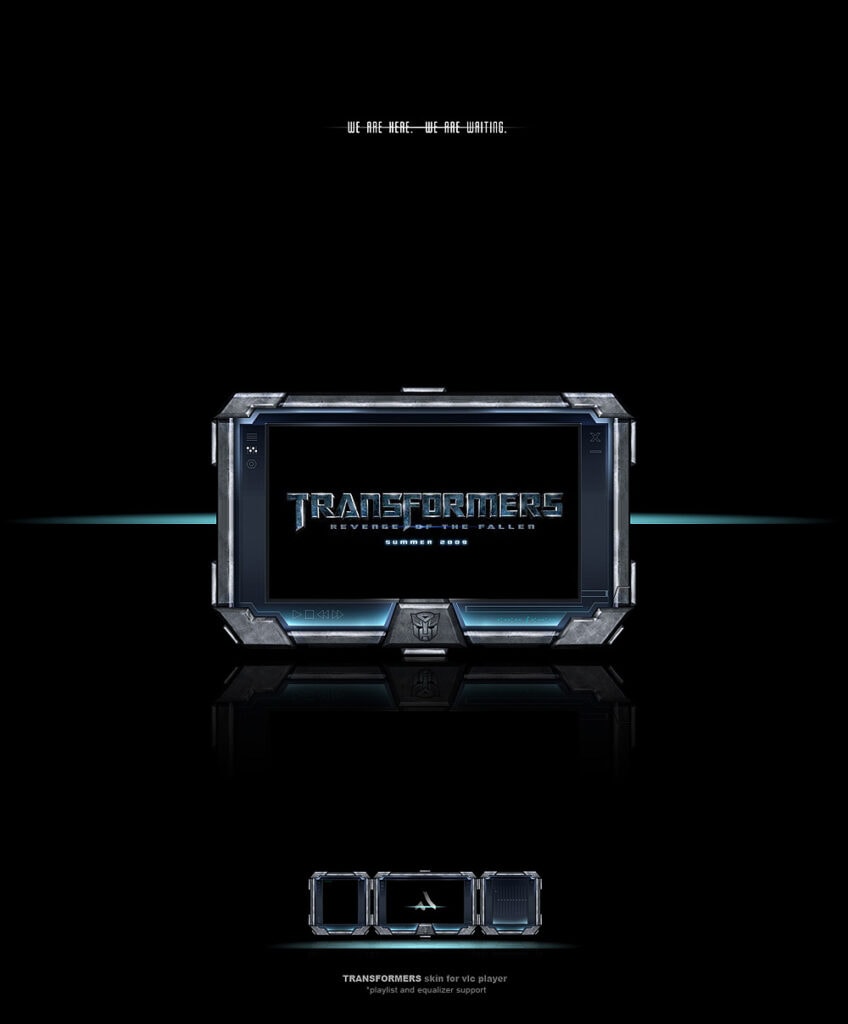 This Transformers VLC skin is a gem for all the Transformers franchise fans. This skin supports features like Playlists and Equalizer by default.
9. MetroX
This VLC theme mimics the Metro User Interface from the old Windows Phone OS. MetroX is a VLC skin from the same developer who created MinimalX.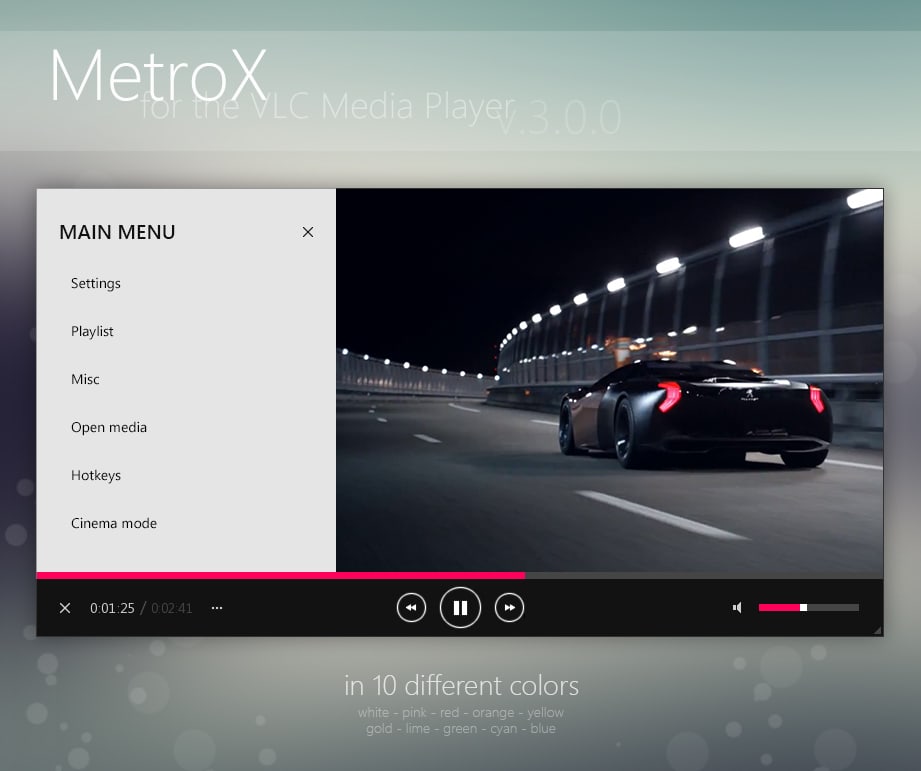 In addition to the minimal Metro UI, you can drag and rearrange tiles. Additionally, you can also change or even add accent colors. This skin is available in Dark version for now. A second version of this theme is already in the works.
10. Orion
If you love simplicity, then look nowhere else and get this theme as soon as possible. The Orion theme is a VLC skin which is easy-to-use as well as minimal at the same time.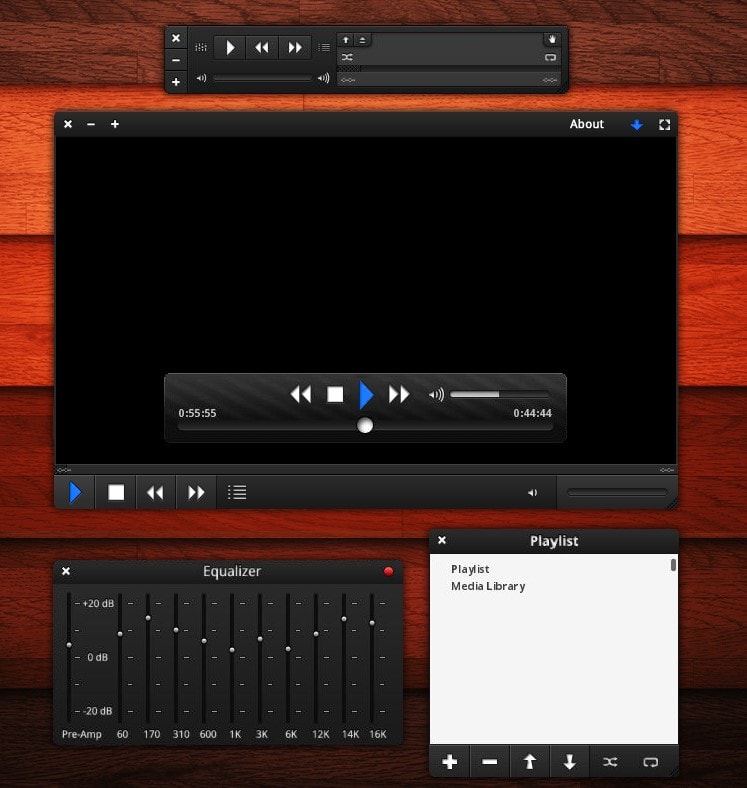 Apart from featuring a cleaner look, you'll find features like equalizers and playlists to your ease. This skin comes in a darker version with a blue accent that makes you want to try.
11. DestroyVLC
The DestroyVLC comes with an elegant look. It's one of the most downloaded themes on the VLC Skins Library. The dark player with blue accents makes you fall in love with this theme in an instant.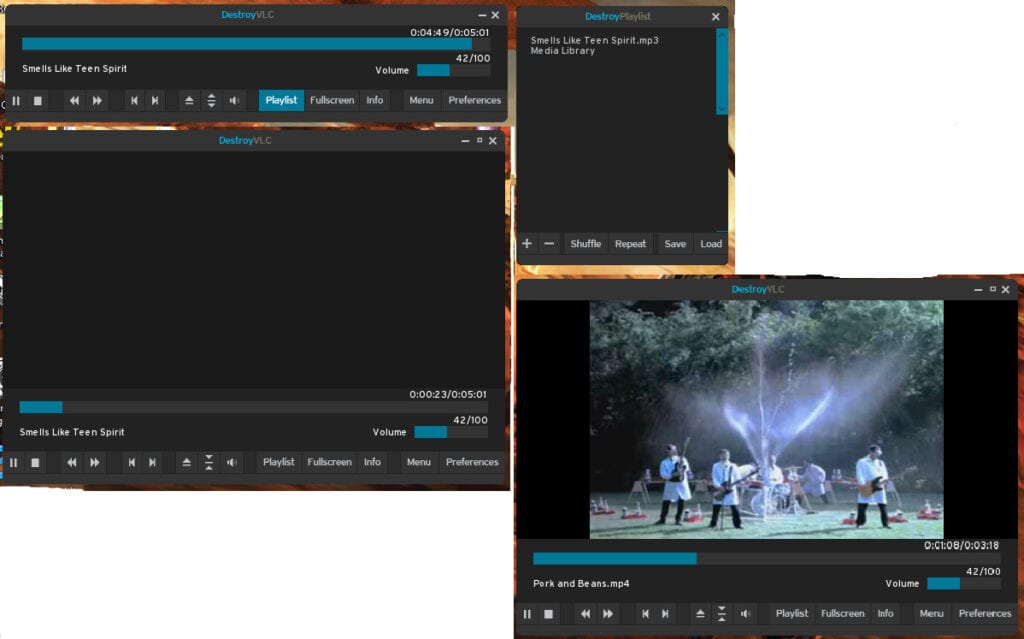 The UI features rounded edges to the Windows, which makes it appealing to the eyes. Give it a try and you might love it for sure.
ALSO READ: How to Convert VLC Video Files to MP3 Format (VLC to MP3 Converter)
Conclusion
We hope you'll find the best VLC skins in this list that suits your needs. The list comprises some of the best skins for VLC. You can experiment and try out these themes to your preference. A point to note — make sure that the applied VLC skin doesn't crash the VLC Media Player repeatedly. It's best to experiment until you find a stable one with ample features.
If you find any bugs, report them to the developers of the skin. This feedback will be helpful in improving the theme furthermore. Let us know which were your favorite VLC skins or if you have some more to share with us, leave them in the comments below.