It is not surprising to say everything is going digital nowadays. Digital goods are easy to transfer, less expensive and user-friendly, no doubt in it. But digital prints are not always convenient. We need to use special software like Photoshop to edit images, MS Office to edit office files, etc. But how can we edit printed documents, images with a lot of text, extracting text from newspapers? Here comes the OCR (Optical Character Recognition) technology which can convert images with handwritten text or printed text to the editable form. In simple words, you can extract the text from images and copy/edit it accordingly.
In order to do this, you need a good and accurate OCR software which can find in this article. This software can take your scanned or captured image as input and convert the image into editable text or extract the entire text from it. Without further ado, let's get to the 6 best OCR software for Windows and Mac.
PDFelement 6 Pro is the best optical character recognition software available for Windows, Mac, iOS, and Android.  It supports more than 23 different languages such as English, French, German, Chinese, Korean, Italy, Portuguese, Spanish, Japan and so forth. You can convert any images or scanned PDFs into any format as your choices like MS Word, Text, MS Excel or even HTML.
This software not only performances OCR well, but also it is a professional PDF editor. With this software, you will be able to improve your productivity while editing office documents and acts as an alternative for Adobe Acrobat.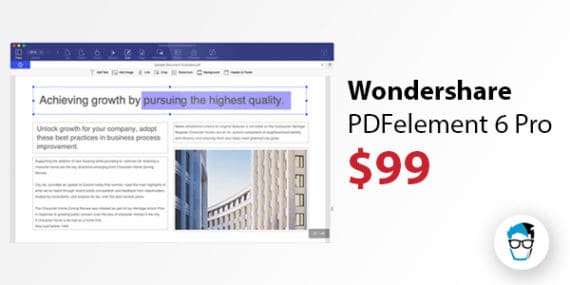 Features of PDFelement 6 Pro:
User-friendly design makes it easier to understand every option in the OCR software.
It allows you to highlight items, change images inserted in the document, add comments or add pages and additional content after performing OCR.
Powerful OCR technology to edit or extract text from images or scanned documents in bulk.

Auto detects the input fields from scanned documents and can also export them to CSV files with just one click.
It can convert any format of images or PDF files to editable MS Word, MS Excel, PowerPoint or HTML files.
Batches process: it is really ideal to save time when many files are to be scanned and converted.

This OCR software also allows users to secure converted documents by adding passwords and permissions.
Price: $99.95
2. ABBYY FineReader 12 Professional
ABBYY FineReader 12 Professional is an award-winning OCR software which recognizes text from ebooks, scanned documents, digital photographs and makes them editable. With our 20 million users using ABBYY FineReader 12 Professional optical character recognition software at home and office, it is making document processing easier than ever.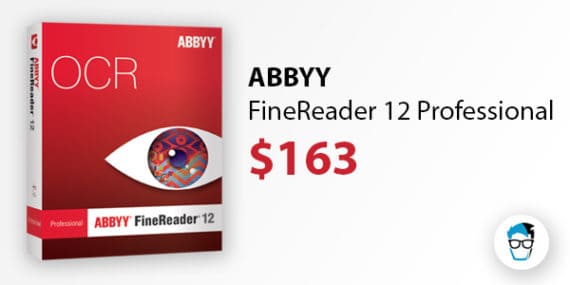 Features of ABBYY FineReader 12 Professional:
Transforms the text from images or papers into searchable, actionable digital content.
Converts hard copies of documents to editable soft copies using OCR technology.
Copy or quote the content of scanned files including text, images, and tables.
Supports multiple languages.
Available only for Windows (All versions).
Free trial available for 30 days or 100 pages conversion whichever comes first.
Price: $163 + Taxes
3. Soda PDF Anywhere
Soda PDF Anywhere is a powerful and professional OCR Software for office works and documents. The best part of this software is, it is available to use within your web browser. Yes, no need to download and install the software on your physical device. This will save you a lot of space on your device and also you will be able to use it anywhere and on any device. Don't worry, you can also download it on your device if you are not comfortable with using it in the browser.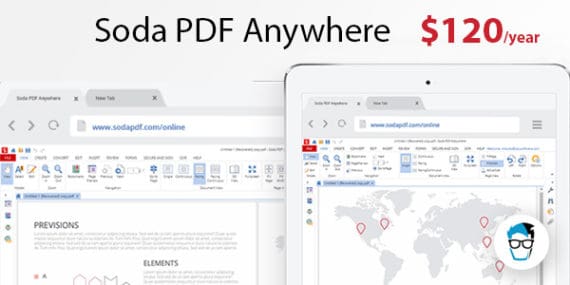 Features of Soda PDF Anywhere:
Available for both Windows and Mac.
The online version is available.
View your office documents in 3D with unique page-flipping technology.
OCR technology lets you edit the text and images from the scanned documents and ebooks.
Sync your documents to Google Drive, Dropbox, OneDrive, Box, or Evernote.
Free trial available.
Price: $120/year
4. OmniPage Ultimate
OmniPage Ultimate OCR software is from well known and reputed company Nuance solutions. The official website claims two-thirds of the Fortune 100 companies are using OmniPage Ultimate to manage their office documents. Their users include Amazon, Microsoft, The Coca-Cola company, American Express, and many other big brands. Supporting only Windows OS and the price of the tool are the major downsides of OmniPage Ultimate.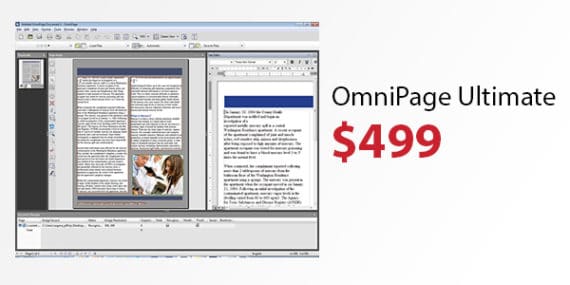 Features of OmniPage Ultimate:
Convert images, ebooks and paper forms to editable documents.
High Accuracy while converting business documents into ready-to-use data.
Workflows to take documents from one format to another.
Easy sharing to converted or modified documents to office colleges or clients.
It can recognize more than 120 languages.
Free trial available.
Price: $499
5. FreeOCR
FreeOCR software is available only for Windows and is completely free to use. It works on Tesseract OCR which is initially developed at HP labs and currently managing by Google. Though it is last updated in March 2015, it is still working as promised on latest Windows 10. FreeOCR is just an Optical Character Recognition software for Windows which will information as plain text from images and scanned documents. You can copy the extracted text to MS Word or any other platform of your choice.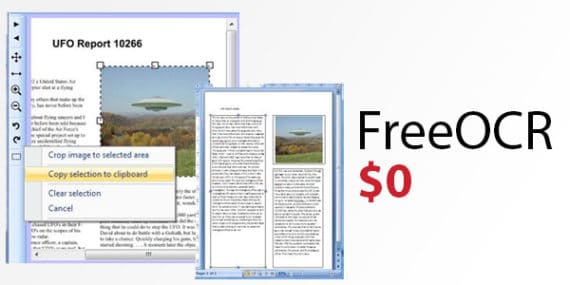 Features of FreeOCR:
Completely free. No strings attached.
Outputs plan text from images.
Supports all popular image file formats.
Copies extracted text from images to clipboard and you can paste it on the notepad or any other text editors.
Lightweight and user-friendly interface.
Price: Free
6. SimpleOCR
SimpleOCR is unique for recognizing the handwritten content more accurately when compared with FreeOCR. It offers two options "Machine Print" and "Hand Writing" where the free version of SimpleOCR supports "Hand Writing" feature only for 14 days. Machine Print feature has not limitations even on trial version. SimpleOCR is currently available only for Windows platform.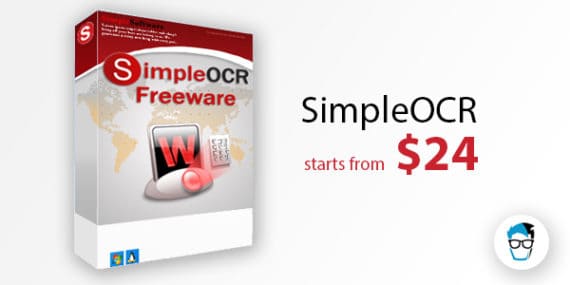 Features of SimpleOCR:
Detects handwritten text accurately using OCR.
Supports all popular image formats like png, jpg, jpeg.
Built-in spell checker to correct the mistakes while converting an image to an editable text document.
Offers control to select/exclude text and image during conversion.
Free trial available.
Price: Starts from $25 (SimpleOCR SDK)
Final words about OCR Software for extracting text from the image
OCR technology and OCR software is a lifesaver when you are in a hurry to convert a hard copy to soft copy. It saves you a lot of time and increases your productivity. In case you are looking for a powerful and professional OCR software along with other features like editing/merging the PDF files, then Wondershare PDFelement suits the best. For just extracting the text from an image or scanned documents to paste it somewhere else, then go with FreeOCR which is completely free with no hidden limitations. SimpleOCR is best when you need to make a soft copy of the handwritten information.
Have any other OCR software on your mind? express it in the comments below.