The key to a good gaming monitor is clarity. If you're struggling to see what's literally right in front of you; you might want to think about upgrading your gear. It could mean the difference between sniping our being sniped. If you're struggling to tell the difference between a bush blowing in the wind on top of a mountain or just a short tree, or if you can't land those skill shots no matter how close the guy is, the problem could be that cathode ray tube monitor you're still using. Here's a simple list to help you figure out if it's time to upgrade.
This information is based on product reviews so please consider this when purchasing a new monitor. First, before we make any decisions you must consider what you need most. Are you playing RPG games where picture quality is key? If so, what's hot right now is 4K monitors but what's not hot is their prices which are usually on the high side.
Here are some 4K monitors which might help in that regard. This is a list of the top two monitors on the 4K side:
1. Dell P2415Q
Which has a very sleek design and pumps out a whopping 1.07 billion colors which if you're wondering the human eye can only see about 7 million. How they measured that I have no idea. That said, the price for this beast is quite reasonable considering it's a 4K monitor. As of right now, the price tag for this monitor is the lowest on this list.
2. Samsung U28E590D
Up next is a spectacular design from Samsung. Now Samsung is well known for making quality products although sometimes they can be a bit delicate. That said, the company is pushing extreme realism with this incredible monitor. It's perfect for chasing the zombies in the dark corners of horror.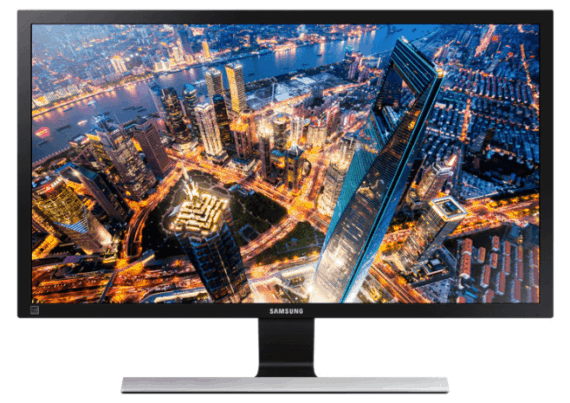 If you're looking for a monitor that will help you get the edge over other gamers by viewing what's happening sooner than these next three monitors are for you. Of course, I'm talking about FPS. Your GPU is limited by your monitor, believe it or not. Your GPU can only pump out a frame rate your monitor can handle. If you're stuck at 60 FPS when everyone else is at 100 your reaction time is going to be delayed and there's nothing you can do about it.
To overcome this, try checking out these top three monitors with 144Hz instead of the 60 Hz 4K is limited to:
3. Acer XB271HU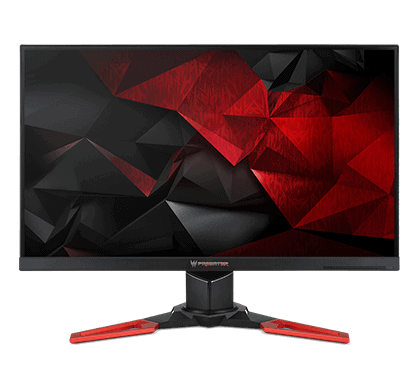 Now I know what you're thinking, "Really an Acer?" But Acer has been putting out some quality gaming equipment for the past few years and this monitor is no exception. It has a sturdy 'Gamer' design with a decent reaction time of 4ms.
4. Asus Rog Swift PG279Q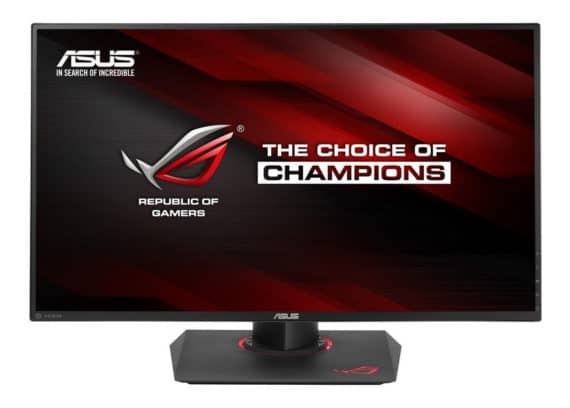 This is another monitor with a sturdy design. Although it screams 'Gamer' too, what's impressive is the speed this demon possesses. It has a higher frame rate capability right at 165 Hz and a demonic reaction time of 1ms.
5. Philips 242G5DJEB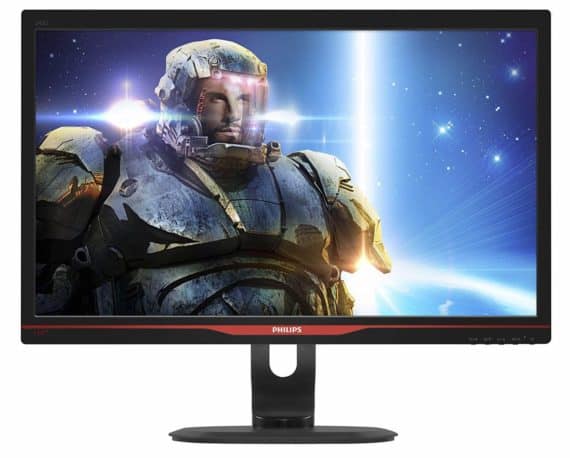 Here's one that's been out since earlier this year. It might be an oldie, but it's still a decent choice for gaming. Especially when considering it has Philips patented SmartImage technology. This allows for preset image adjustments the user can switch from based on the genre of game they're playing.
Honestly, there's plenty of options out there, if you want a monitor. But if you're not just looking for any kind of monitor, and you want a monitor specifically made for gaming, the monitors on this list come highly recommended.