Browsers sometimes called web browsers are the only way to surf the Internet. Without any browser in your computer, it is highly impossible to enjoy an internet connection on your PC. Currently, there are plenty of best browsers are available for Windows 8 PC but most of the users usually use few of them. Internet Explorer is the default browser in Windows operating system until Windows 8.1 and Microsoft edge becomes the default browser in Windows 10 but the hard truth is Internet Explorer is useful just to download the best browser for Windows 8 and Windows Vista. Here is the cool list of best browsers for Windows 8 PC, Windows XP and Windows Vista and you can pick and download one among them according to your needs.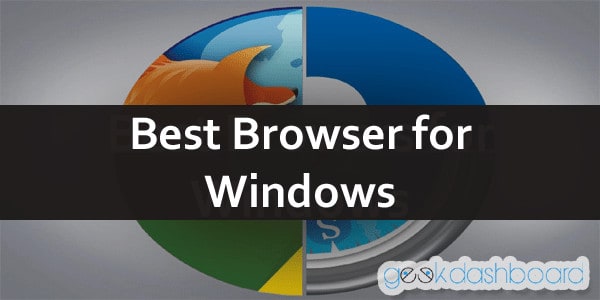 5 Best Browsers for Windows 8, Windows XP and Windows Vista
Choosing the best browser is not an easy task and it surely needs A/B testing. Speed and performance of browsers vary with the internet connection. One gets a better result in Google Chrome while others get even better speed in Mozilla Firefox. So here are some best browsers for Windows 8 PC. They also work on Windows 7, Windows XP and Windows Vista. If you want faster browsers, you should increase internet speed in the first phase
Google Chrome
No doubt! Google Chrome is the best browser for Windows 8 and other operating systems. It is one of the best product from Google and it is widely used at every corner of the world and mainly in Windows. Google Chrome is well known for its speed. It is very light browser will hell lot of options and features. If you're a web developer; you won't regret Chrome again because of Inspect element feature.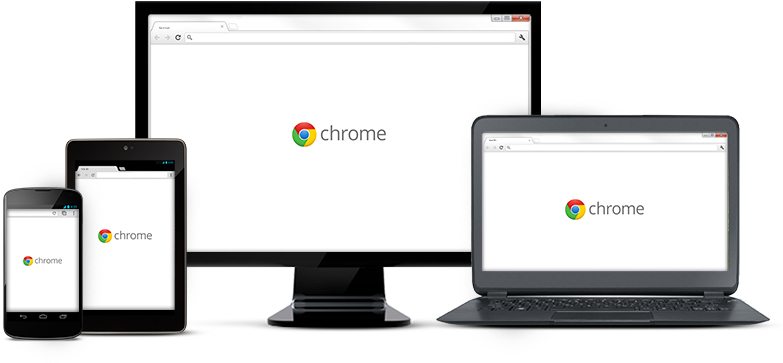 At Web store, you can get as many themes and extensions. These themes will change the look of the browser completely but wait using heavy themes and many extensions will make Chrome slower.
In general, the internet is usually lightning fast at Chrome but even you can make Google Chrome faster by making small tweaks.
Also Read: 10 Best Google Chrome themes for even better browser look
By considering all these things Google Chrome is treated as best browser for windows 8 
Download Google Chrome for Windows Vista and Windows XP
Since Chrome stopped support of Windows XP and Windows Vista from Chrome 50, you need to use the older version of Chrome if you're still on XP or Vista. Here are the download links for Chrome 49 for Windows XP and Windows Vista
Also, Microsoft says, Windows 7 is insecure and we need to upgrade to Windows 10 right now. Seems they are forcing their users to use the latest version of Windows.
Mozilla Firefox
When compared Mozilla Firefox with Google Chrome, It is a bit heavy in size and looks. There is a lot of competition between Chrome and Firefox and many people can't decide to choose one among them. Mozilla Firefox is very useful for developers as it has many add-ons which will make their work easier than ever. Synchronization option helps you to share your bookmarks, Saved history and Passwords with other systems with zero effect.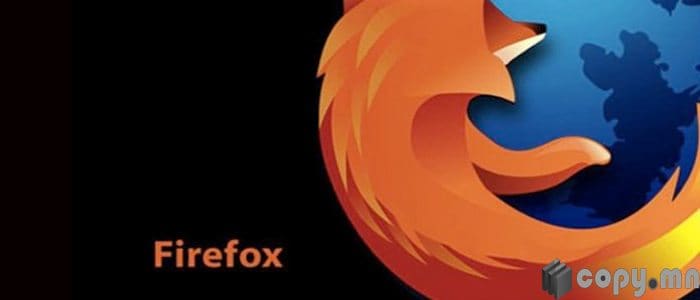 It is a bit hard to say which one is best between Google Chrome and Mozilla Firefox. So let you decide yourself which one is doing well on your PC and let us know the best browser for windows 8 PC among them.
The latest version of Mozilla Firefox is no longer supporting Windows XP and Windows Vista. You need to download and install older versions of Firefox. But it is not recommended to use the older versions as it may open gates to many security issues.
Opera
Enabling TURBO mode makes you surf the internet faster than normal speed. Speed dials make you access your favorite site in no time. There is no limit for speed dials, you can manage any number of speed dials. Alike above two browsers, there are add-on's but litter lower and you can share bookmarks and other stuff to other machines.
Internet Explorer 10
For the first time, I felt something good about Internet Explorer 10. CSS is loading fine, web pages are loading as expected. Older versions of Internet Explorer is completely useless and I mainly use it to download another browser. But things had changed along with time and Internet Explorer 10 gets smarter.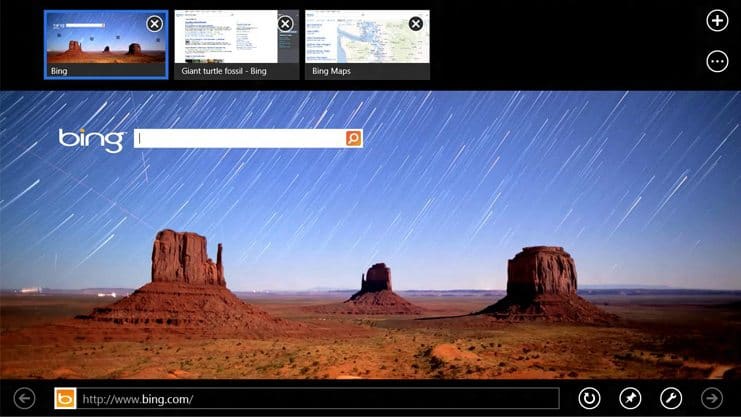 Even though it is slower but it is very secure. I always recommend Internet Explorer for accessing confidential data or while making online transactions. It is the safest browser ever developed.
Internet Explorer for Vista
Click here to download the Internet Explorer that supports Windows Vista. Again it is not recommended as it may contain many security bugs
Safari
Like Internet Explorer, Safari is the default browser on all Apple devices. Apple fanboys won't think about the second browser; they will see heaven in Safari browser and it works pretty well on Apple devices. Apple is mainly famous for its simplicity and decent looks. Safari is one of the best browsers for Windows 8 PC and Windows Vista and it is capable of loading load pages faster.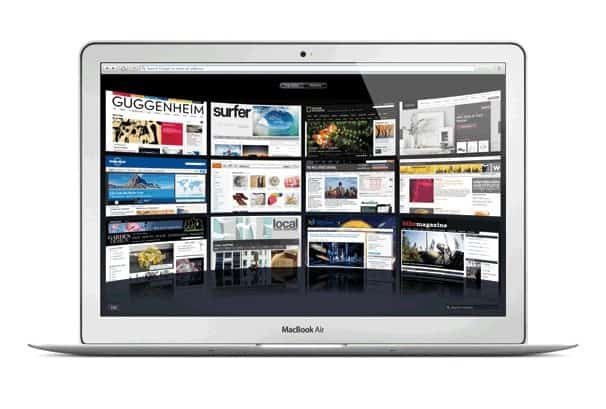 If you're not satisfied with above web browsers, give one try for Safari as well. Compare your download and upload speed in Safari with other browsers and make the right choice.
Bonus
The best part is, all the above browsers are completely free of cost. Well, till now your fingers crossed on 5 best browsers for Windows 8 PC. This list never ends, along with those 5 you can even try other browsers like Torch browser and Maxthon Web browser
Can't agree with us? You have another browser in your mind? Let us know about that best browser for Windows 8 or 7 or Vista. We'll include them in this list about best browsers for Windows 8