Apple Music Classical is an application specifically made by Apple for avid listeners of classical music. The application has finally arrived on Play Store for Android devices after its first launch on the App Store for iOS platform in March this year. It's an application that allows users to enjoy and immerse in an experience while listening only to classical music without distractions.
After the acquisition of the classical music streaming service Primephonic in 2021, Apple developed its new application and launched it in March. Furthermore, Apple released Music Classical for Android before bringing it to iPad and Mac devices. The application features only the Classical genre of music which attracts only a specific set of listeners.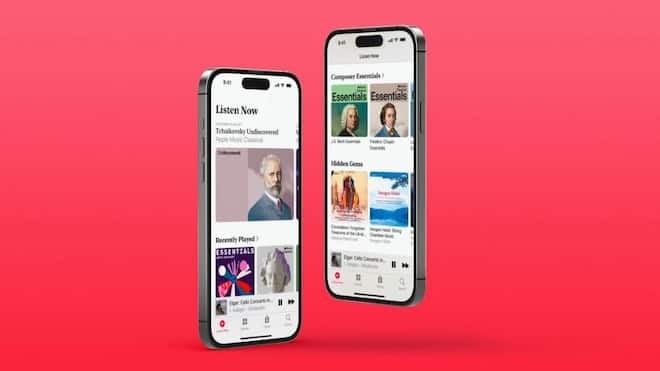 Apple Music Classical Application is Now Available on Android
The new classical music streaming application will feature more than five million tracks. These tracks include from all of the new releases to masterpieces along with thousands of exclusive albums. The application will feature some of the greatest popular artists like Beethoven, Mozart, and Tchaikovsky.
On the other hand, Apple will keep updating the collection with new works and the latest talents from all around the world. Furthermore, the tech giant has provided the application with more than 50 million data points with data attributes of 20,000+ composers. A 115,000+ unique works, and 350,000+ movements on the platform.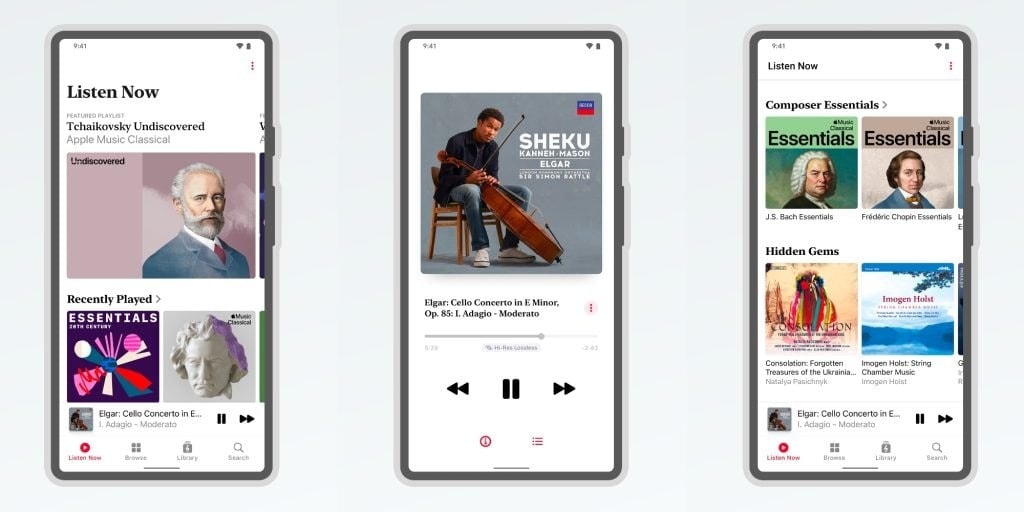 Users have the vicinity to search for tracks using keywords like compose, work, conductor, or even catalog number. These additional search terms will help users in finding specific and unique records instantly. Coming to the audio quality, the application can output up to 192 kHz/24-bit Hi-Res Lossless similar to the Apple Music app.
The Music Classical app will have an Editor's Choice section which features handpicked performances all in one place. The application will work with the regular Apple Music subscription except for the Apple Music Voice Plan. The latest music app from Apple will work on Android devices that run on Android 9 and higher versions.
Download Apple Music Classical on Play Store
Apple Music Classical is currently available in most of the markets around the world except for a few countries. These countries include China, Japan, Korea, Russia, and Taiwan whereas the rest of other countries can experience this new application. Moreover, the countries that already have support for Apple Music can use the Classical application as well on their Android device.
Which application do you prefer for music streaming? Comment below and let us know your thoughts on the new Music Classical.