Apple iPhone 5 launched in London and Most shocking news was that Many of iphone5 lovers lining up outside the apple Stores across the London have been there for days, some several weeks, to become one of the first to get their hands on the newest apple iphone5.Apple Fans all over the world showing their love as the iPhone 5 went on sale around the world. Apple iPhone5 sale started at 8am in all countries.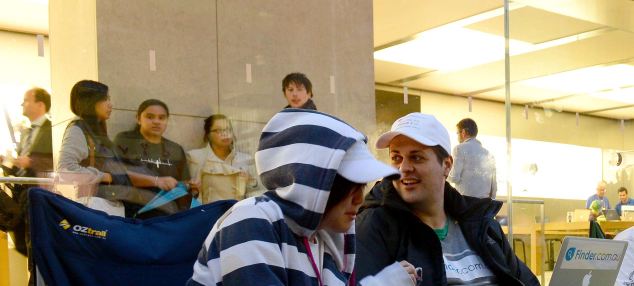 Features that iPhone5 Lack
iPhone5 is the best iphone said by Apple but even you have thought what iphone5 have given you new feature? Don't mind if you Apple fan but ask from your heart you are not expecting NFC technology and Wireless charging and what they are providing Faster wireless LTE but this feature was found in Motorola thunder bolt one year ago so they give one year time to copy down the feature.
Also Read: iPhone5 Review 
iPhone 5 Is the Fastest Selling iPhone Ever
The iPhone 5 is already assured to be a best-seller, with the company confirming pre-orders all over the world of two million in just 24 hour time and many clients not predicted to get theirs until Oct.
Apple iPhone 5 launched in London
The latest Apple gadget Apple iPhone 5 launched in London at 8am in the UK, Apple store in Covent Garden, central London.
Also Read: How to enable multitasking on iPhone 2G/3G and iPod Touch
Apple store workers welcomed in a magnificent way
All Apple workers in London store were dressed in blue T-shirts and they form a passage way for the client going to take the iphone5 and they also boost up customers by high-fived.
252 phones iphone5 stolen away by thief from London store O2
In London, one thief took away 252 mobile phone devices before the iPhone 5 went available, according to the BBC. Depending on a price level of $650, the 252 mobile phone devices put from the O2 shop would have a complete value of nearly $165,000. In inclusion to the devices, cash was also taken from the carrier's shop, according to cops. Government bodies want to talk with 23-year-old Usman Sethi of Ilford in eastern London, uk about the heist.
Also Read: 5 Best iPad accessories
People madness about iphone5 in London?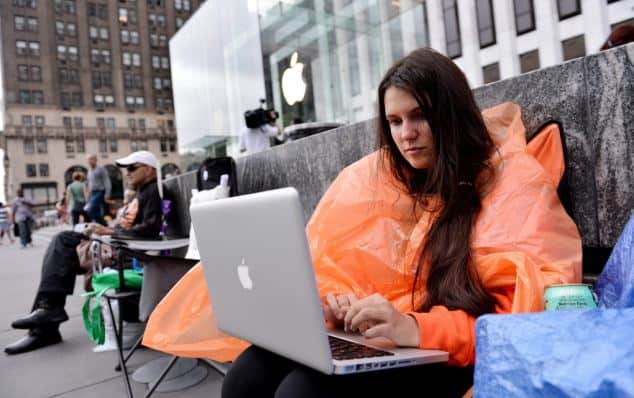 What is the most surprising fact about iphone5 is not that they sold 2 million iphone5 in a hour but people love toward iphone5.they have been waiting on the street for 7 days and they are not in 100 or 200 but thousand not only common people advertiser also waiting as they know that this is the best place to advertise their product in short you can say People Loving "iphone5 festival".
Apple finally gets what they want?
Apple want an iphone5 a mega launch event that they have done successfully they want iphone5 to become the best selling gadget of all time. They have got all the advantage of hype created by them.
So what you want to say about our article Apple iPhone 5 launched in London. Come with your suggestion and comment. Do you feel that it is a genuine love of people or they just going by the hype created by Apple.