We all know the unquestionable dominance of Android when it comes to the number of devices. Not to mention, Play Store has millions of applications as well.
However, a new study from Sensor Tower revealed that Apple App Store has about twice the revenue of Google Play Store in the first half of the year. The astonishing fact is not the dominance in revenue, but the clear step-back in the number of downloads.
Apple App Store Revenue Nearly Twice Google Play's in H1 2018; Sensor Tower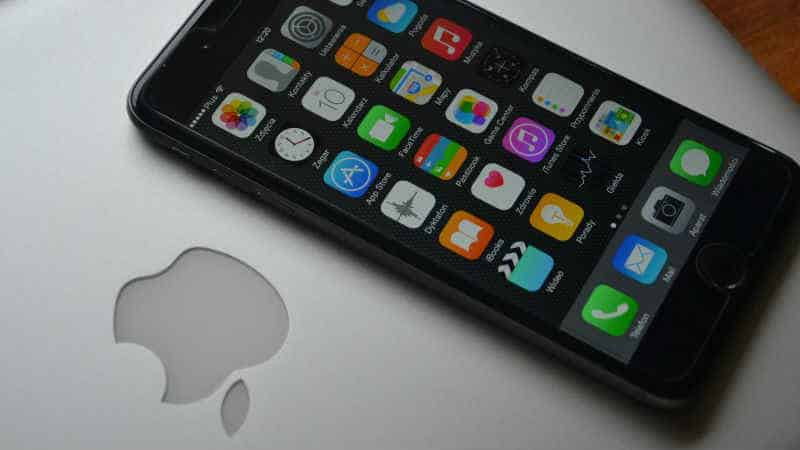 Users on Android and Apple have spent $34.4 billion (roughly 235000 crores) together in the first half of 2018. The new analytic from Sensor Tower shows 27.8% year-on-year increase in the total revenue. As you can see in the graph given below, the App Store was on top in terms of revenue in the previous year as well.
In the first half of 2018, Apple App Store generated $22.6 billion as compared to the $17.8 billion last year. On the other hand, Google Play's revenue has increased to $11.8 billion at a growth rate of 29.7%.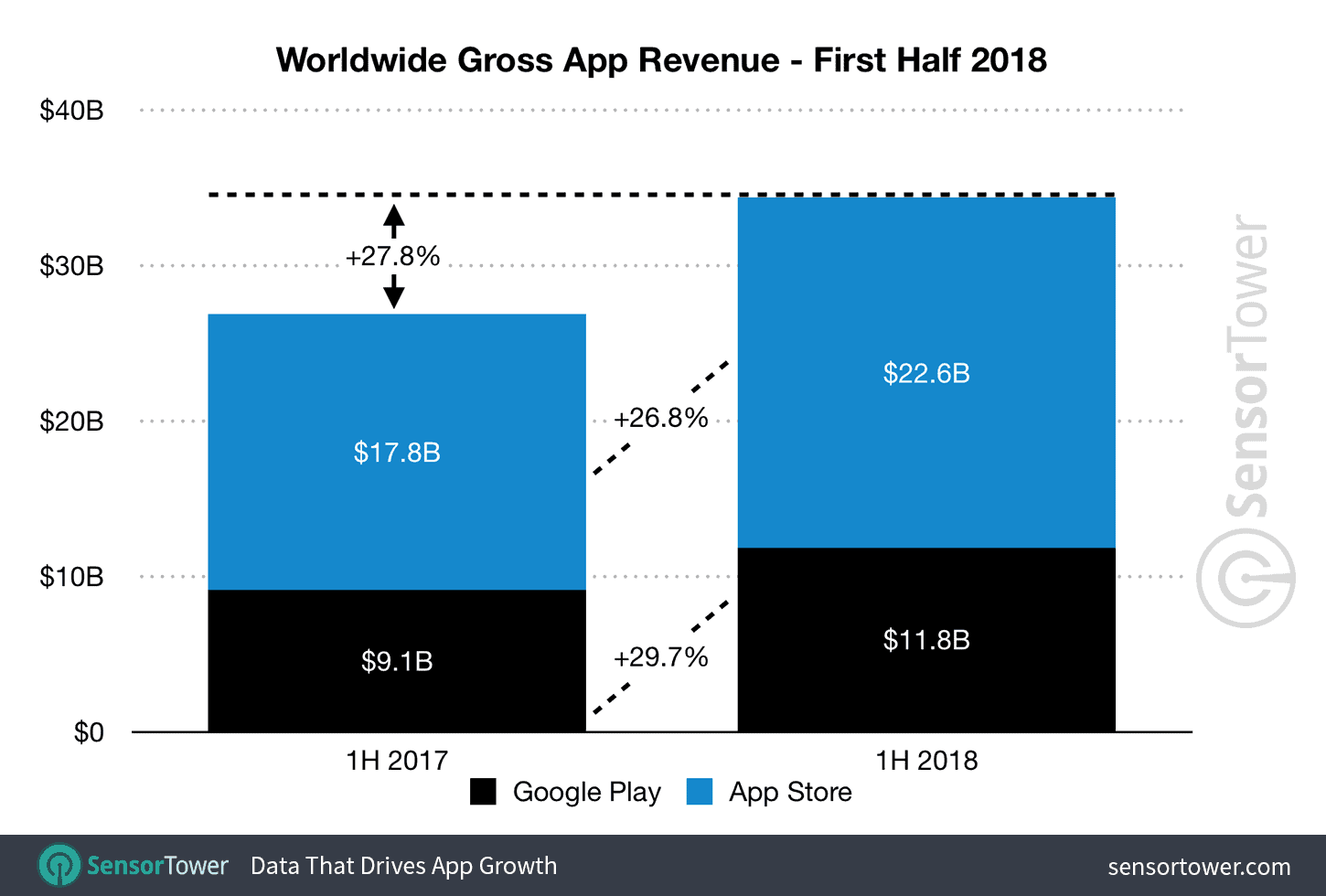 The trend suggests the spending on mobile applications will only increase. The report says the users of non-gaming apps like Netflix, Tinder, and Spotify also increased.
The gaming category contributed significant percent to the revenue. The Apple users have spent $16.3 billion for games whereas Android, $10.3 billion. In the first half of 2017, they were $14.2 billion and $8.2 billion respectively. When combined, the gaming industry accounts for around 78% of the total revenue. Honor of Kings, Fate/Grand Order, and Monster Strike were the top-grossing mobile games across both stores.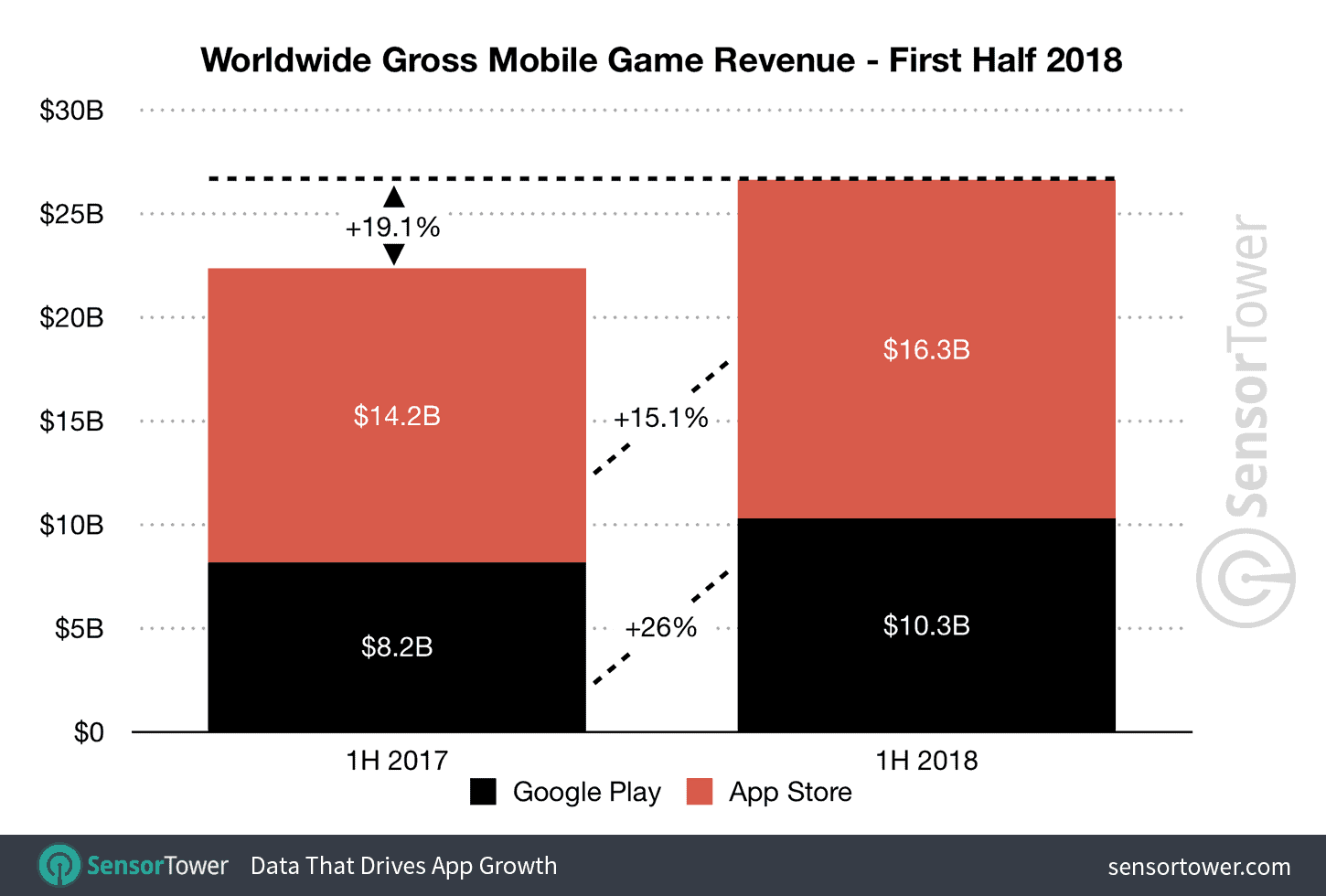 As you read earlier, Google Play dominates over the Apple App Store when it comes to the number of downloads. Play Store got 36 billion downloads as opposed to App Store's 15 billion. Both the figures saw 10.6% and 13.1% year-over-year increase.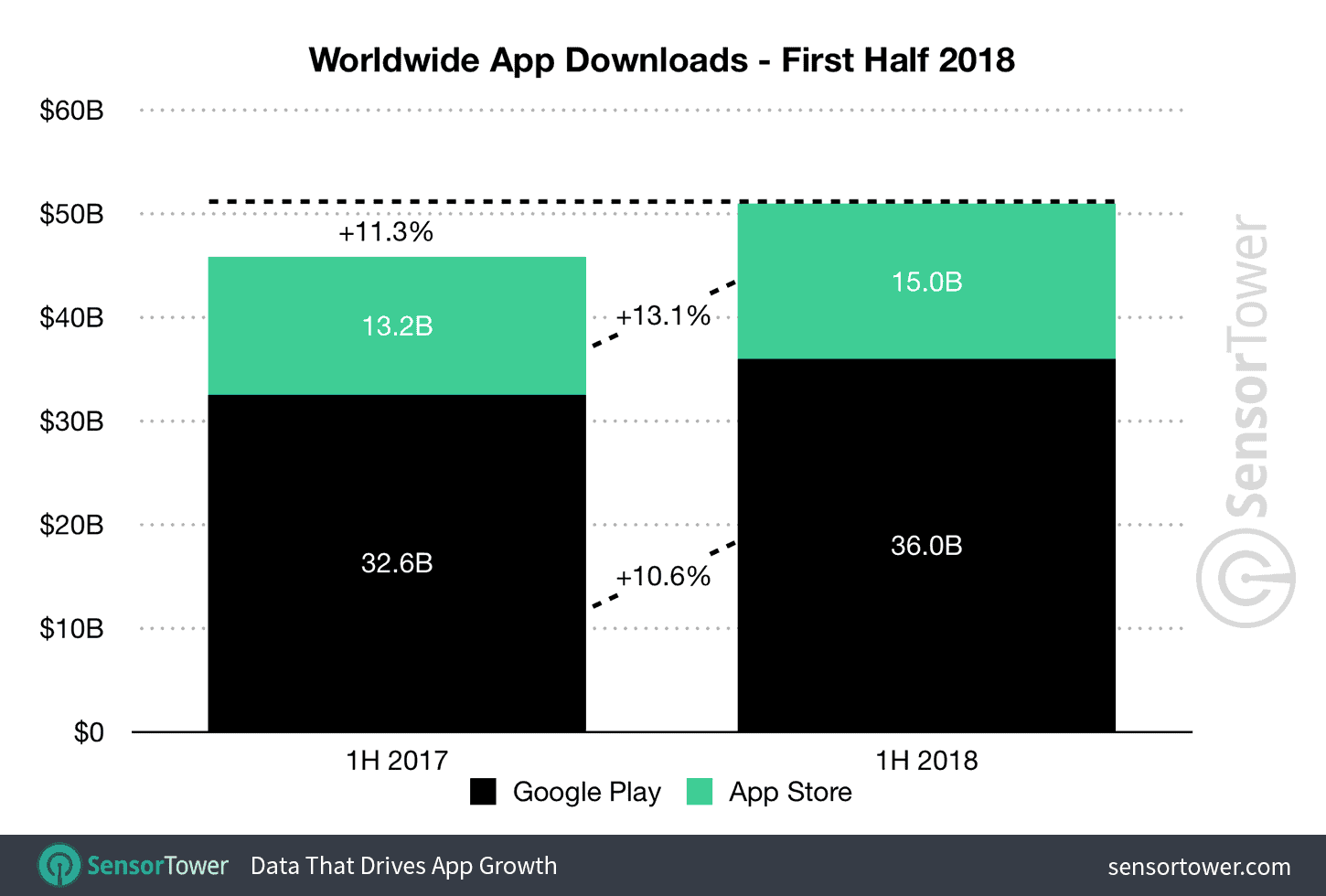 The report revealed that worldwide first-time app installs reached approximately 51 billion, an increase of 11.3% over the first half of 2017 when downloads totaled an estimated 45.8 billion across both stores.
Looking at the individual figures, Facebook leads the list of most downloaded apps on both the platforms, with their WhatsApp, Messenger, Facebook, and Instagram. For games, PUBG Mobile tops the pack followed by Helix Jump and Subway Surfers.
You may find the unavailability of Google Play in China as a reason for the revenue dominance of App Store. Sensor Tower shared interesting facts outlining that App Store would have earned about $15.4 billion (vs. Google Play's $11.8 billion) revenue for first half of 2018 even if it wasn't available in China.