Here are best Android Tips & Tricks everyone show know. The basic use of a phone is to either dial or receive a call. As the Smartphone revolution began with Android coming onto the scene, the basic utility of the phone changed and it became a much more than just a simple calling device. Today, we can use a Smartphone for social media, clicking photographs, accessing utility apps, listening to favorite music, watching videos and movies, using health apps to monitor our body changes and many other things. However, despite so many utilities of a Smartphone, only a few are known to the users. Today, I will share some interesting Android tips and tricks that would change the way you use your Smartphone.
Since the inception of Apple's iPhone, everyone in the world desired for a Smartphone but not everyone was able to afford it. But thanks to Android, today the whole world is using a Smartphone. However, owning an Android Smartphone is one thing whereas utilizing it to its full potential is totally a different thing. So to utilize it till maximum, you should follow these useful Android tips and tricks which will work on both smartphones and tablets.
While many of us are the proud owners of an Android Smartphone, only a few are utilizing these smart gadgets to its full capacity. Well, today you will be surprised to know some of the best Android tips and tricks that would really justify the smartness of your handheld magical devices.
Interesting Android Smartphone Hacks You Must Know
Android Smartphones are designed to ease the load of the user and let the user manage almost everything such as calling, texting, taking pictures, video calls/conference, sending receiving emails, GPS-enabled directions, listening music, watching videos, the internet and much more.
Such a feature rich and smart Android device helps you control the world around and aids in time management. You can do a lot by knowing few Android tips and tricks which will turn you into a power user.
Best Android Tips and Tricks for Smartphones and Tablets
Here are some interesting Android tips and tricks that every smartphone and tablet users must know:
1. USB OTG Cable Android Smartphone Hacks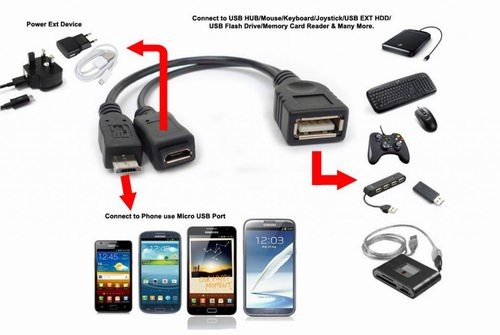 Use USB OTG to convert your microUSB charging slot into a standard USB port to connect external Keyboard or a Mouse.
Are you not feeling comfortable while playing games using the touchscreen buttons on your Android Smartphone? Try to connect the gaming controller using the USB OTG cable and play games like you're playing on a Play Station or Xbox
Now, print all the documents and PDFs directly from your Android phone by connecting a printer to your Smartphone via OTG cable.

Don't have enough data pack on your Phone? Simply connect a dongle or USB modem to your Android device using the OTG cable.
Install an app called DSLR Controller and connect your Android device with a DSLR camera to take controls of the DSLR from your Smartphone.
2. Charging Android Smartphone Hacks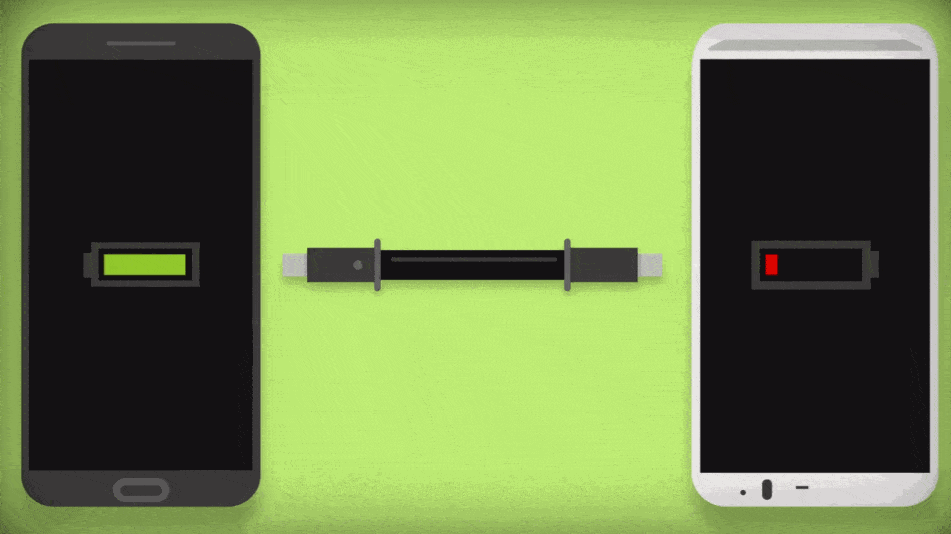 Charge another Android device using the USB OTG in times of emergency and help a friend or colleague.

If you're using a Smartphone with an AMOLED display, then it is advised to change the background wallpaper as black. This will extend the battery life of your device instantly.
You can also speed up your charging if you enable the Airplane mode on your Android device while charging.
3. Loudness and sound quality Hacks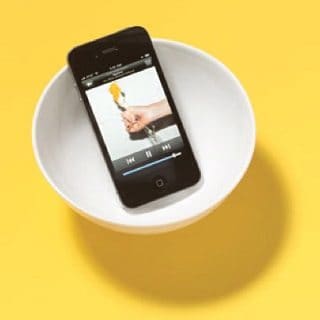 Are you fond of music but not quite happy with your Android Smartphone speakers? Try keeping the device in a ceramic bowl the next time you switch on the music and feel the difference. The sound quality will increase by 30% and you will thank me.
4. Get latest Android Updates on your Smartphone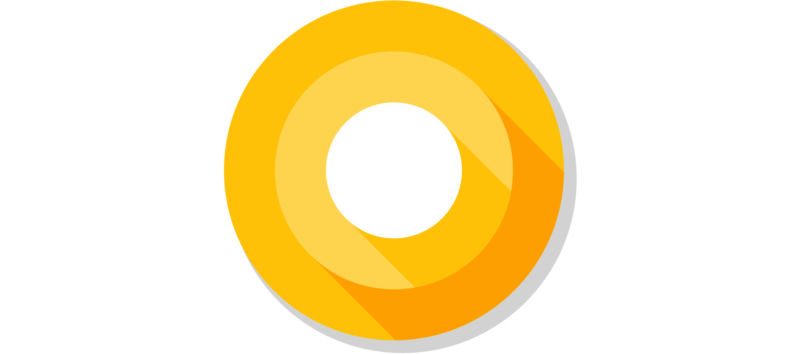 Well, are you still stuck with your Android system while the others got their hands on latest OS updates? You can also get such updates only if you have a rooted Android device. There are many developers out there who are releasing their own stable Android updates that can be directly installed on a rooted Android Smartphone.
5. Stream music directly from your PC to your Android Smartphone
Turn your Android Smartphone into a remote control device that could easily access your computer device. Try installing the app called Gmote client on your smartphone and Gmote server on your computer and you're all set to access the music on your computer and stream it directly to the Android device using a Wi-Fi.
6. Play classic retro games on your Android Smartphone
Are you an adamant fan of retro games? Then, this Android smartphone hack is just for you. You can simply install either Gameboid or Ataroid and play classic games on your Android device.
7. Download APKs from sources other than Google Play Store
Typically Android devices are designed to install and utilize the Android apps listed on Google Play Store. By default, you aren't able to download and install APKs from other sources. Well, there's this simple trick with which you can enable "Download From Other Sources" on your Android device. Go to Settings > Security and enable Unknown Sources on the screen.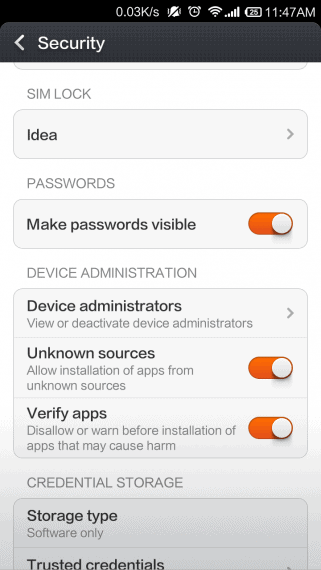 8. Use Android Device Manager to locate your Lost/Stolen Android device
Are you afraid of comprising with all your data when you lose your Android device? Well not anymore! You can use Android Device Manager to locate your Android device when it is lost or stolen. You can also change the PIN of your device remotely as well as try ringing the device to check whether it's close by or wipe all the data with just one click to avoid misuse of any sort of data on your Android device.
9. Get rid of App notifications for good
Did you believe that app notifications are part of the game and there's no way getting out of it? Well, you can get rid of such annoyance with just one tap on your Android device. Go to Applications or Apps in the Settings menu and tap on the application that's annoying you with repeated notifications and disable the notifications for that specific app.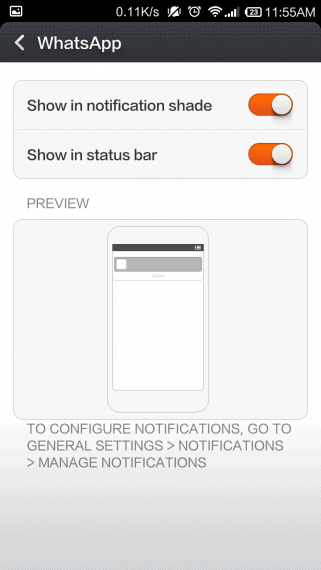 10. Record your Android screen with ease
Well, screenshots are immensely popular for a smartphone to share with friends or save something for a memory. However, you can also record your screen using third party apps like AZ Screen Recorder.
11. Record calls on your Android device
Sometimes it becomes important to record incoming or outgoing calls for evidence if someone is messing with you with threats or something else. If your Android device has call recording feature inbuilt then simply receive or dial a call and look for options on the screen and you will find the record button.
However, not all Android devices are enabled with such recording feature. Well, not to worry as there are many call recording apps such as Call Recorder, Automatic Call Recorder etc.
Download on Google Play
Download on Google Play
12. Open notification log to see old notifications
There might be some cases where you need to see the notifications which are already cleared. You can see the notification log by using default shortcut in the Android operating system, you can follow this guide to see old notifications.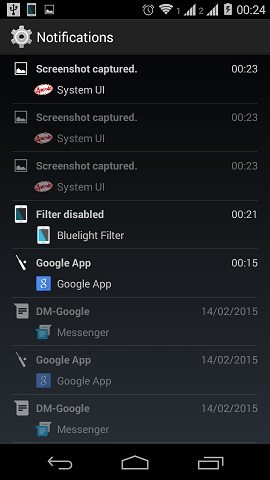 Well, that's it from my end. Hope you found some pretty interesting Android tips and tricks that you were unaware of. Also, if you think there are some Android tips and tricks missing on this list, then feel free to share them with us using the comments below.