iPhone is not just a Smartphone but a style statement among the mass today. The craze for iPhone was visible during the recent launch of iPhone 7 and iPhone 7 Plus on September 7, 2016. Even though iPhone is highly valued and desired across the globe, there are few hassles that the users face on this device. One of the major ones is freeing the storage space. Today, I will guide you through some effective ways to free up your iPhone to fix storage problems.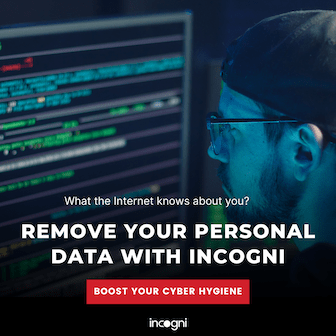 Well, you can always free up your iPhone storage space by deleting old messages, unnecessary media files, uninstalling unused apps, but the question is whether that's enough. The latest iPhone variants are geared with 128GB internal storage space, but not everyone can afford it. While there are a few upgrading to the latest iPhone, there are a lot, who are content with the same old iPhone with 16GB storage space. And, to make it worse, iPhones don't support external memory cards either.
So, the only way to utilize that 16GB space is to free up your iPhone storage space smartly and efficiently. You must know that when the company says 16GB storage space, some of the space is allocated to system files and you can't possibly use all of the 16 GB of storage that was promised to you. A recent class action lawsuit against Apple confirmed that 23.1 % of storage space in a 16GB iPhone was consumed by iOS 8. Hence, it is evident that even with latest iOS versions, a quarter of the storage space will be used up by system files leaving the rest for the user.
You might find this interesting:

Apple releases a $299 book with 450 images of it's 20 years design
Simple Ways to Free up Your iPhone
Well, your iPhone is still full of junk that you don't require. Today, I will give you 10 simple ways to free up your iPhone storage space.
1. Monitor your iPhone usage
Before freeing up your iPhone storage, you must know the amount of free space available and space already used by the device. To do this, you can simply go to General > Usage > Manage Storage.
Here you can find the details about "Available" space and "Used" space on top, in addition to a list of apps ranked in terms of space they're using. Now, you can monitor all the space allocation and decide smartly to free some space on your iPhone.
2. Restrict apps' internal downloads
Well, the numbers that you see while you're monitoring the iPhone storage section are actually the space occupied by the app itself as well as the data inside it. Some of the apps like Spotify may be small in size, but the music stored within the app may take up a lot of space.
You can tap on each app to check the app size versus downloads within it. With these details, you can decide whether to allow or restrict internal downloads within the app.
3. Uninstall those unused games
Most of the times, just out of curiosity, we download plenty of games. After some time, we stop playing those games as they don't seem exciting anymore. Also, there will be a lot of games that you've already finished but didn't remove it because you liked it.
Games like Angry Birds, 2048, Candy Crush are often addictive and after some time, the eagerness to play them dies eventually as it gets repetitive and boring, or a new game enters the arena.
At such times, it is important to keep your senses active and remove the unused old games, in order to make space for the new games. Also, it is highly important to be smart while installing games as there are no ways you're going to play 2 games at the same time ever. Instead of downloading all the games at one go, try installing and playing them one by one, to utilize your iPhone storage space smartly.
4. Delete old podcasts and videos
If you are a fan of "Serial" podcasts, then your iPhone will be filled with a bunch of podcasts. Well, listening to podcasts can be a great learning experience, but once you have already played the podcast, it is very likely that you will be replaying it again anytime soon. The same applies to videos or movies downloaded on your device.
Just go through the list of podcasts as well as videos created by you on your device and delete the older ones that you have already listened or watched to free up your iPhone storage.
5. Set your messages to delete automatically
One of the most important features in a Smartphone that takes up a lot of space without us even noticing is messages. The first thing that comes to our mind is the media files and we seldom look into the text messages section.
Well, a single text message won't take up too much space on your iPhone, but a huge bunch of them may be exhausting your internal storage space. If you are on iOS 8 or above, you can set your iPhone to automatically delete the messages after a year or 30 days, based on your preferences.
Simply go to Settings > Messages. Under Keep Messages, either select 1 year or 30 days instead of Forever.
6. Store photos on Cloud
In this digital age, taking pictures every now and then is a trend. Whether you are dining at your favourite restaurant, hanging out with your buddies, or travelling, taking snaps of those memories has become an important task in our everyday lives.
However, these pictures take up a lot of space on our devices, especially iPhones as they don't have any external memory card slots. Well, you can always store these pictures or images on popular image hosting sites such as Flickr. You can also use the cloud storage services offered by Dropbox, Google Drive, or even Google+ for instance.
Storing your pictures and important files smartly have become the new trend of this digital age. Your important pictures or photos also remain safe and secure even if you lose your iPhone or damage it somehow.
7. Disable Photo Stream
Well, if you are using multiple iOS devices with the same Apple account, then iPhone's Photo Stream feature will sync your latest 1000 photos across your iOS devices. In short, these photos are stored twice unnecessarily on your device. It is advisable to make some space by disabling Photo Stream on your iPhone.
Simply go to Settings > Photos & Camera and toggle off My Photo Stream and it will be disabled.
8. Only keep HDR photos
You must have noticed that photos captured on an iPhone have great quality. This is because of the HDR effect that automatically turns your normal photos captured under low light or shadows to a high-quality image. However, the problem is that if you enable this feature, then your device will store both the normal photos and HDR photos on your device simultaneously.
Hence, it is advisable to keep only HDR photos and remove the normal photos. To do this, you simply need to disable or deselect Keep Normal Photo settings under Settings > Photo & Camera.
9. Opt for a music streaming service
Gone are the days where you would download all your music into your device. Today, with better internet infrastructure and high-quality music streaming services in the industry, people are restricting themselves from downloading the songs unnecessarily.
You can always download on your favourite list and stream the rest. Even iTunes offers streaming service via iTunes Match at $25 a year. You always get the option to download the song if you want or else you can simply access your personal iTunes library directly from the cloud without worrying about the storage space.
10. Review "Other" section on iTunes and restore your phone
It may not always be the case that your media files and other important documents are actually taking up all the space. There are times when some files get corrupted and take up unnecessarily large space than they need. You can also check the "Other" category in your phone's storage on iTunes to get a better idea about space occupied by other files such as emails, music and web browsing data, etc.
Well, you need to get rid of them if they are occupying too much space. The easiest way to do that is creating a backup of your device and restoring your phone. Go to iTunes and save a backup of your iPhone on your computer. Once all the data is backed up, simply click Restore Backup. That's it and your phone will be back to normal with some good amount of free space available now.
Over to you!
Follow the above steps and I can guarantee that you will be able to use the limited space on your iPhones, under 8GB or 16GB variants, more wisely. These are some of the best and effective ways to free up your iPhone storage by getting rid of unnecessary storage and clutters. However, you can always let us know about a new trick or option to free up your iPhone storage using the comments section below.