Do you know about Facebook birth and amazing Facebook Facts? Well, we are here to write some mind blowing Facebook facts which makes you to feel "wahh! Awesome". Facebook was established on February 2004 by Mark Zuckerberg. He may don't know that it would rule and entertain this entire world while starting it. Till now there are many changes in it and achieved many mile stones. At beginning this site is available only for students studying in Harvard university. Later on he managed to extend this wonderful social media site to this entire world. He started this Facebook with the help of his roommates. In 2009 January it is ranked as #1 among all social media sites available on web. If we go deep in to Facebook analytic's, many interesting and amazing Facebook facts can be discovered. We have collected some of those Facebook facts and helping our readers to know about them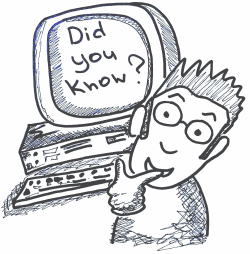 Amazing Facebook Facts Everyone must know
 1. Revenue
Do you know how much did Facebook earned last year ? It's more than $1 Billion. One billion dollars is their net profit out of $3.5+ billion dollars. When compared to 2011, income almost becomes doubled
Recommended to Read : How to Make Money online from home in 5 different ways 
2. Population
Facebook users are increasing tremendously. According to last year stats there are more than 900 million users registered on Facebook. No matter how many of them are fake accounts :P
 3. Friends
How many friends do you know personally in your friends list? 80% of friend requests are accepting by users. By the end of December 2011 there are more then 10 Billion friends connections. This is one if the interesting Facebook facts i have listened till now.
4. Updates
250+ million new photos are uploading in to Facebook everyday. 2.6 Billion Likes and comments by users everyday
5. Time Spent on Facebook
More than 50% of active users log in to Facebook everyday and they spend 55 minuets everyday on average. cool Facebook facts right? But i spend more than 6 hours everyday
6. Facebook on Mobiles
Users using Facebook on their mobiles are 50% more active than non mobile users. More than 200 Network providers over 60 countries are working to promote Facebook mobile products
Recommended to Read : 5 Best Mobile Applications for bloggers 
7. Traffic
In United States, Facebook has more traffic then Google. Currently Facebook in available in 70 Languages
Recommended to Read : How to increase your website traffic in 40 different ways
8. Facebook Applications
More than 7 Million Apps and websites are integrated with Facebook
9. Age
Everyone is joining Facebook including old people and even kids. It is estimated that age of Facebook user is 38 years on average
10. Reborn of Facebook
At starting Facebook is almost closed due to some court issue. Client yelled, Mark Zuckerberg steel his idea of Facebook. But this issue was closed on court for undisclosed amount
11. Top 5 Pages
There are millions of Pages on Facebook. Among them Facebook official page stands first followed by Texas Hold'em poker, Eminem, YouTube and Lady gaga
12. Poke
There is no Specific explanation for the phase Poke from Facebook.
13. Evolution Of Facebook
There are many updates happened on Facebook from 2004. Some of them are listed below
2004– Facebook Started
2006– Facebook Launches News feeds, Profile of Users and their activities
2008– Facebook Applications released
2009– Facebook pages are started. (Don't forgot to like my page :P)
2011– Ticker
2012– Time Line
Recommended to Read : 30+ Cool and Funny Images for your Facebook Timeline 
Still Many Facebook Facts are remaining with us and we will cover them in upcoming article. Till then try to recover from those facts and subscribe to our feeds and leave a blog comment below, how you felt about them. If you know more Facebook facts, please let us know about them and we will try to add them in next update